Sometimes I'm exhausted after a work out at the gym. When this happens, I like to eat a high protein, portable snack like these Almond Coconut Protein Bites.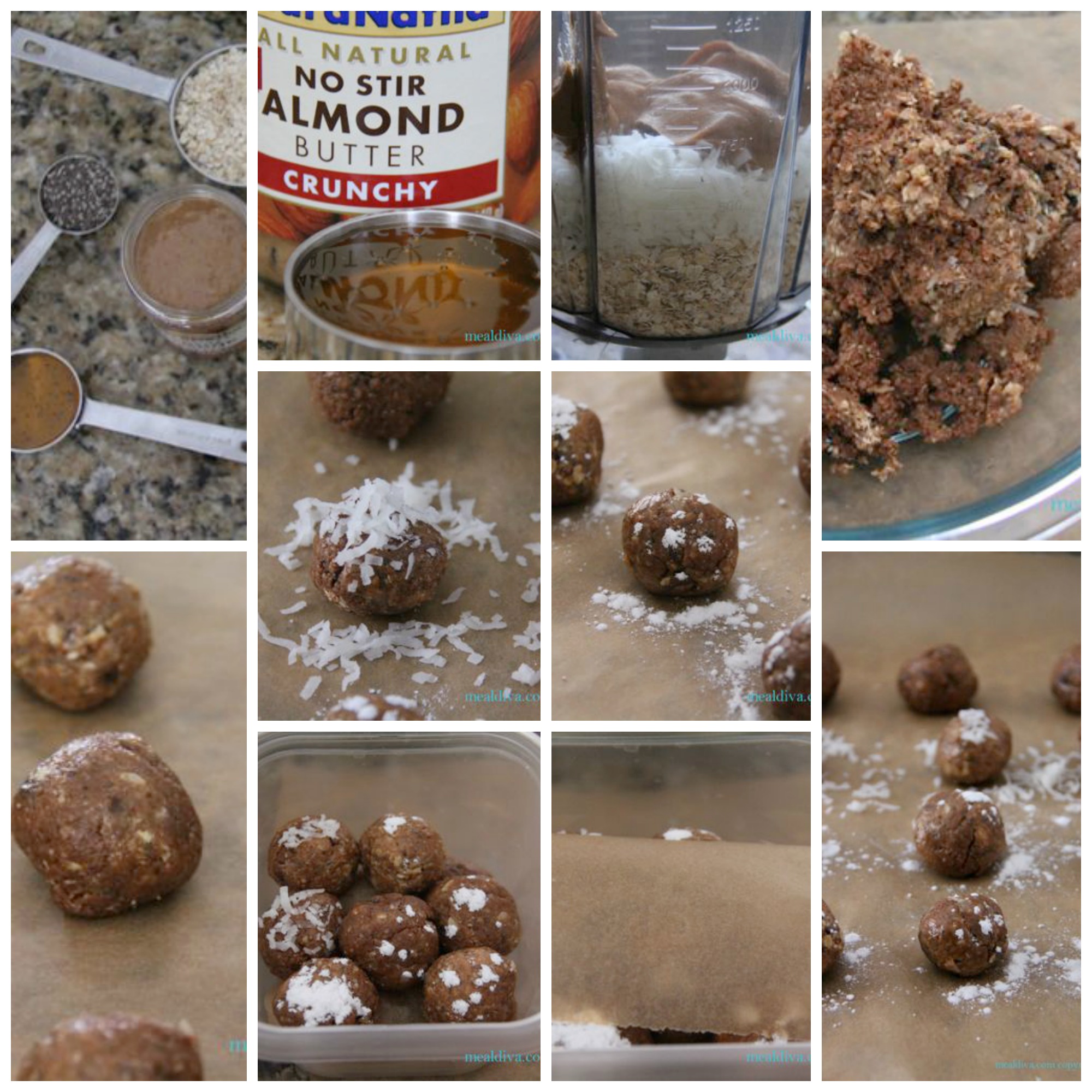 These bites are made with one of my favorite things in the entire world: Almonds! If you've ever been on the MealDiva Plan, you know how much I LOVE ALMONDS and Almond BUTTER! It's a super food of sorts.
Almonds are delicious and versatile, loaded with filling protein and fiber, not to mention vitamin E, a powerful antioxidant. They're also a good source of magnesium, a mineral your body must have in order to produce energy, build and maintain muscle tissue, and regulate blood sugar.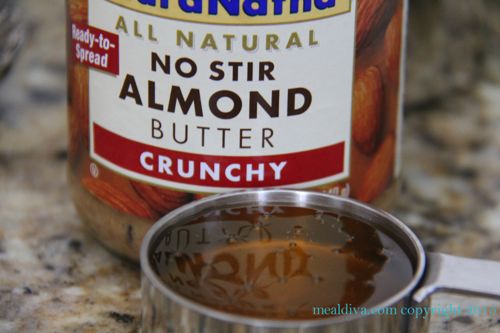 In addition,
"Studies such as the Harvard Nurses' Health Study found that women who consumed more than five ounces of nuts a week (around 90 almonds in total) lowered their risk of heart disease by 35%, compared with women who rarely ate nuts. And another study done at Harvard's School of Public Health found that eating nuts at least twice a week reduced the risk of having a second heart attack by 25% among 4,000 people. "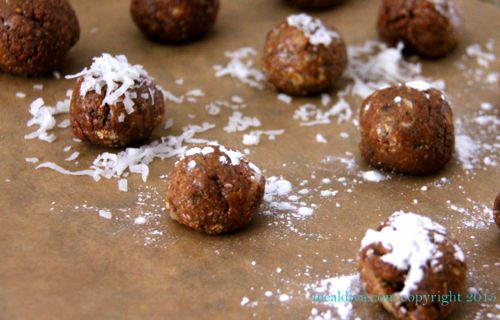 Oh, and Spud and Stew love these bites too! Lets get started!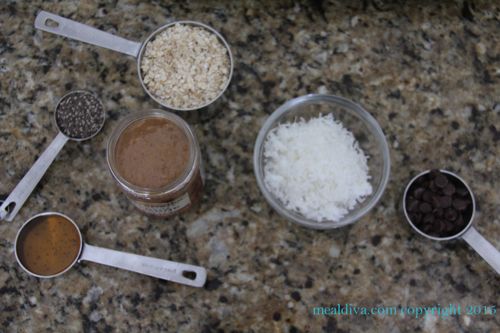 Almond Coconut Protein Bites
Ingredients: 
1 cup of gluten-free oats
1/2 cup of unsweetened shredded coconut
1/3 cup dairy/gluten- free chocolate chips
1/2 cup of chunky almond butter
¼ cup of raw honey
1 tbs. chia seeds
Directions:
Place all ingredients in a blender or food processor.

Blend until almost smooth, like an oatmeal cookie dough consistency (about 20 pulses on the blender or 1 minute- on high
In the processor).
Roll into small balls and place on a parchment lined baking sheet.
Optional: sprinkle the top with more unsweetened shredded coconut, confection sugar (my kids like them this way) or leave plain.

Place the sheet in the refrigerator for 25 minutes.
Can be stored in an airtight container for 3-4 days. I recommend layering with parchment paper to prevent sticking.
I was not compensated in anyway for this post. All ideas and recommendations are my own.