The smell of cinnamon is intoxicating: it's autumn at it's best. My kitchen smells like cinnamon, sugar, citrus and cranberries right now and my kids are all hungry. Should I tell them it's just cranberry sauce?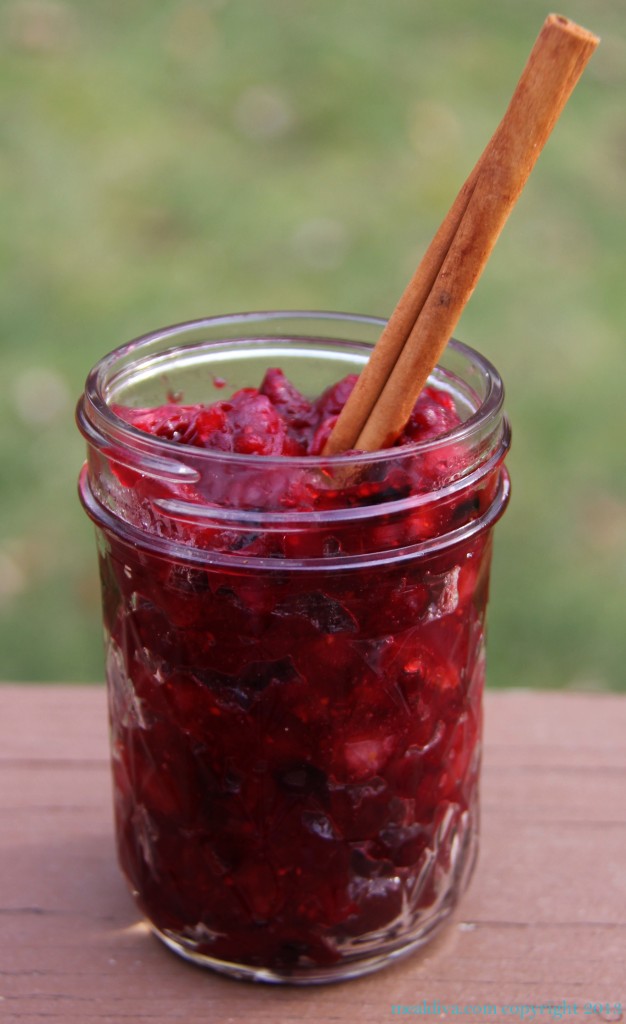 I really like to make homemade cranberry sauce for Thanksgiving. It only takes 25 minutes and once you've had home-made cranberry sauce, you'll NEVER go back to the horrific canned, jelly version.
A basic cranberry sauce is made from fresh cranberries, orange and sugar. Feel free to add some new twists and make your own exciting version! It's fun and yummy: perfect for a beautiful Thanksgiving meal!
First, wash and dry the cranberries.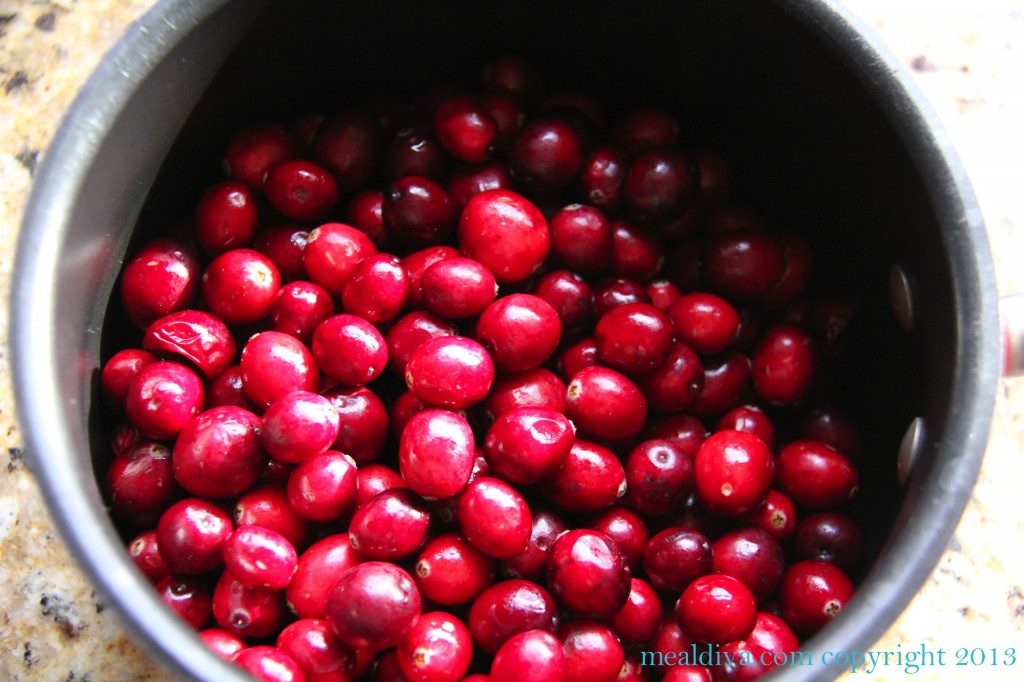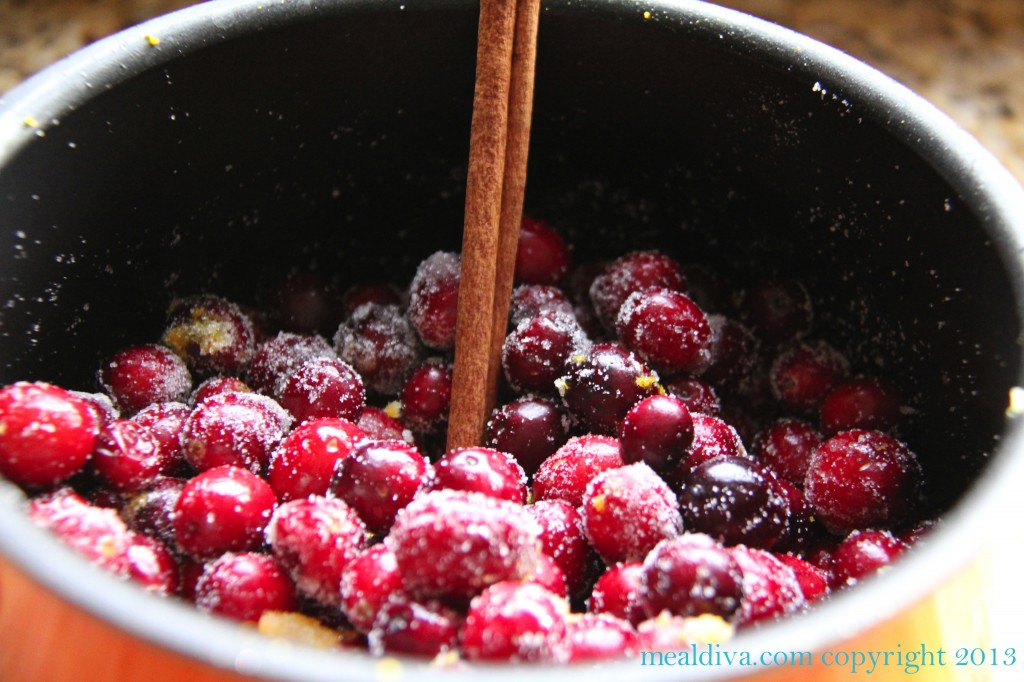 In a medium pot, combine cranberries, sugar, orange juice and zest and cinnamon.
Simmer over medium heat: you will start to hear a "pop" as the cranberry skin begins to break open. Notice how your kids start showing up in the kitchen, sniffing the air, asking what's for dessert. Ha! It's only cranberry sauce! My kids are actually eating a few spoonfuls as I write this!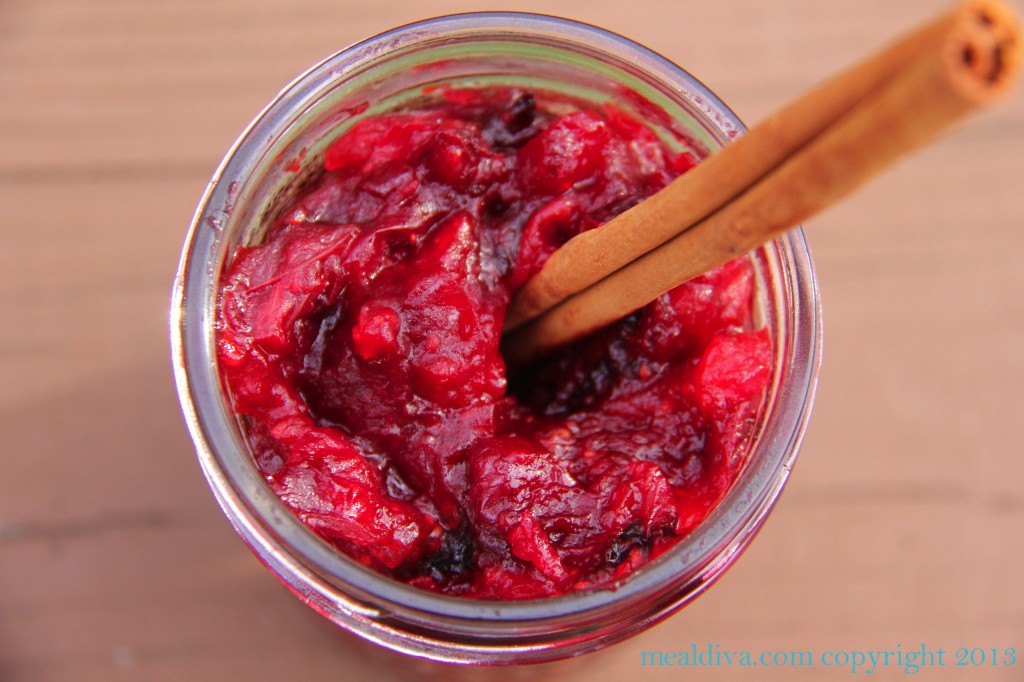 The Ultimate Cranberry Sauce
Ingredients:
1 12oz package of fresh cranberries
1 orange, zested and juiced
1/2 cup plus 1 tbs. sugar
1 cinnamon stick
Directions:
Put all the ingredients into a saucepan over medium-low heat and simmer until the cranberries burst and the sauce thickens, about 20-25 minutes.
Remove from heat.
Remove the cinnamon stick and stir.
Serve at room temperature or cool and refrigerate.
Be sure to check out MealDiva's Thanksgiving sides as well!