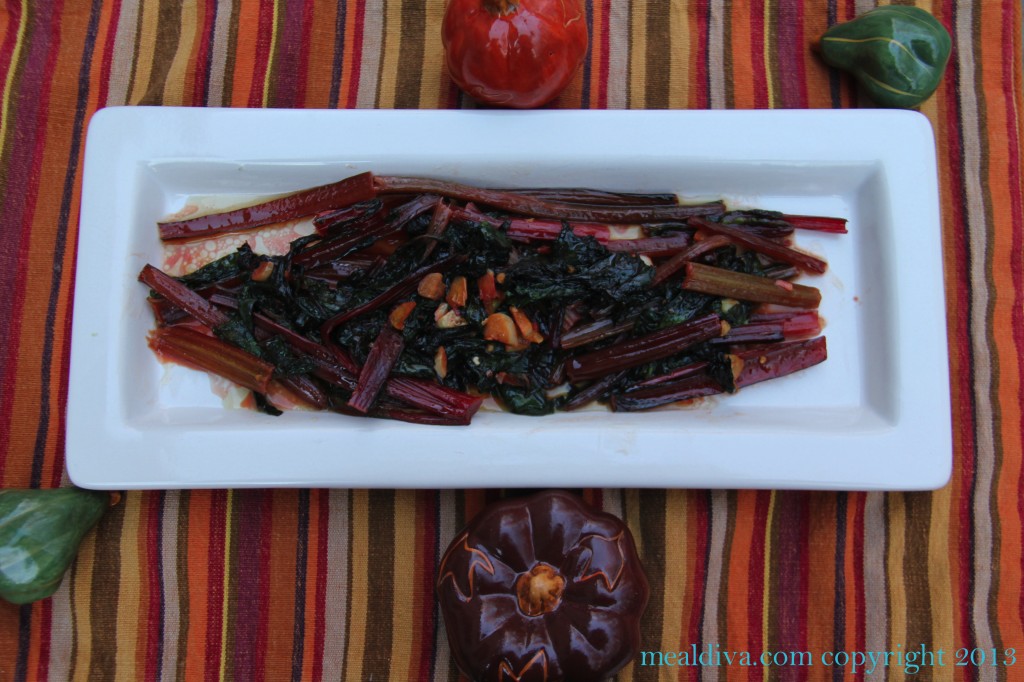 Sautéed greens with olive oil, garlic and a little lemon juice: classic, fresh and delicious. It's such a wonderful fall side dish and goes well with anything from pasta to chicken to short ribs. It's so easy to make and really, really delicious!
Cooks Note: I've tried to take the butter out of the recipe but it can't be done…it really adds a nice flavor to this yummy dish! Let me repeat that: seriously, don't "skinny" this recipe; it's not worth sacrificing the taste! Enjoy!
Swiss Chard: A Healthy Fall Side Dish
Ingredients:
1 ½ tbs. butter
1 ½ tsp. olive oil
2 garlic cloves, diced
A pinch of crushed red pepper
2 bunches swiss chard, stems trimmed, leaves torn.
½ lemon, juiced
Salt and pepper to taste
Directions:
Melt butter and oil in a large skillet of medium low heat.
Add garlic and dry red pepper, sauté for 1 minute.
Add swiss chard stems and sauté for 6 minutes then add the leaves
Sauté for 4 minutes until starting to become tender.
Add lemon juice to the pan
Season with salt and pepper to taste.