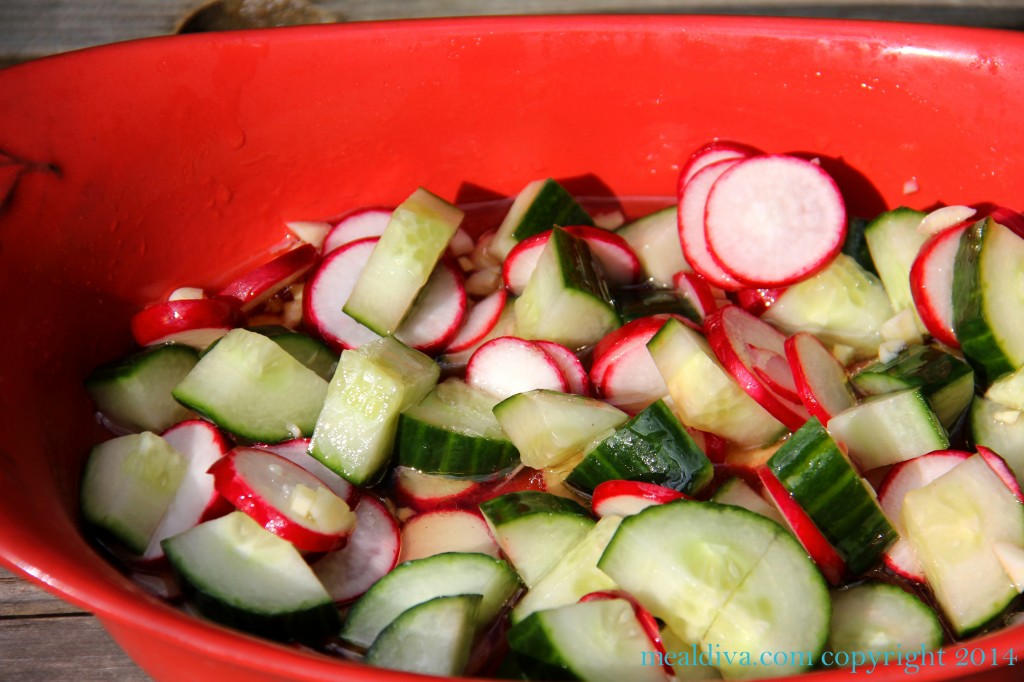 Can I get a moment of silence for this kid-friendly/Mr. Diva approved radish salad?
At first, when I served this for dinner tonight, my entire family turned up their noses and said "no way."  Then, after convincing Stew, my 3 year old, to try one ( because it was red and red is his favorite color), the rest of my family members decided to give it a whirl as well and they declared it to be "super scrumptious!" And gone was the salad. I love when my family tries new food and LOVES IT!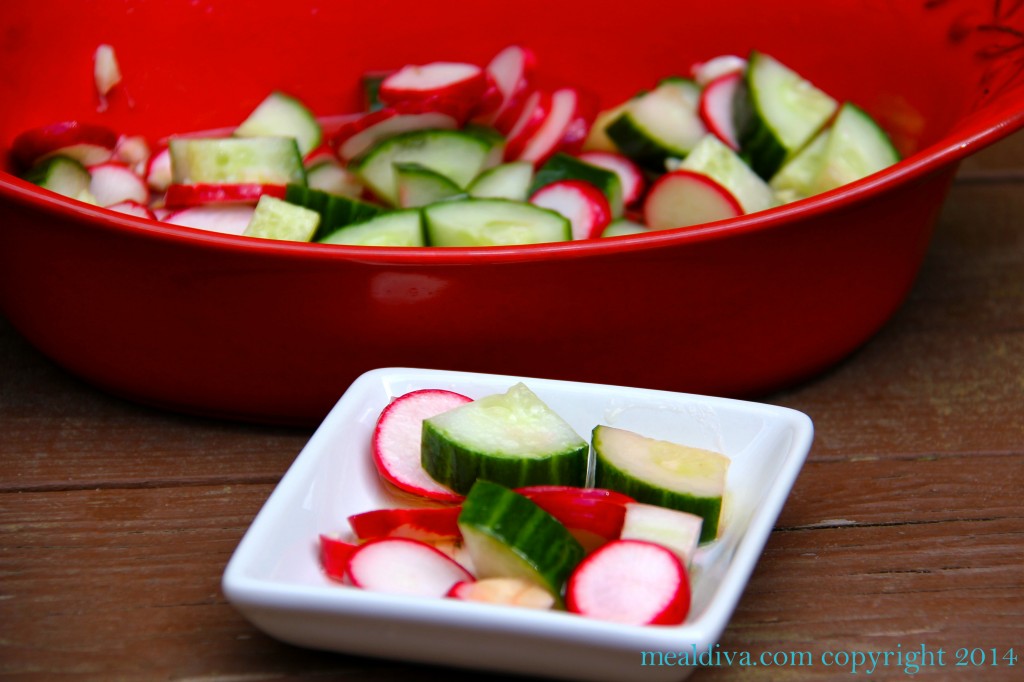 Radish Salad
Ingredients:
2 cups radishes, sliced
A pinch of salt
½ red onion, sliced
1 cucumber, seeded and sliced
½ cup olive oil
3 tbs. white wine vinegar
½ tbs. white sugar
1 garlic clove, diced
1 tsp. fresh dill, chopped
Directions:
Toss radishes with salt; let stand for about 10 minutes. Drain any liquid and transfer radishes to a large bowl.
Add red onion and cucumber slices.
Whisk olive oil, vinegar, sugar, garlic, and dill in a small bowl until well mixed; pour over vegetables and toss to combine.
Cover and refrigerate for at least 1 hour before serving.
If you like this recipe, be sure to check out my other in-season asparagus and radish salads. Enjoy!