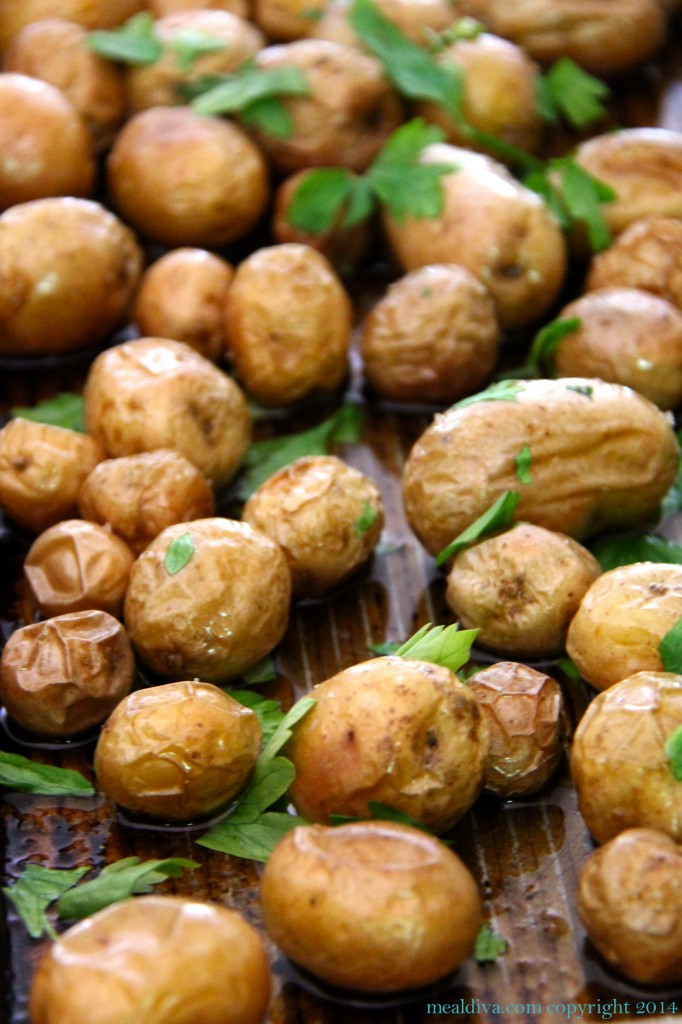 Potatoes – I love them! I love them baked, scalloped, mashed, in casseroles, soup and simply with a little butter, salt and pepper. This recipe for Oven-Baked Potatoes with Parsley was inspired by my CSA share from Ort Farms. Their potatoes and parsley this week made magic together in the oven!
Basic and delicious, this is an easy way to roast up some summer fresh potatoes! Mmmmm…delicious! Enjoy!
Oven Baked Potatoes with Parsley
Ingredients:
¼ cup olive oil
2 pounds small potatoes, halved
A small handful fresh parsley, roughly chopped
A pinch of salt and pepper to taste
Directions:
Preheat oven to 400 degrees.
In a medium sized bowl, toss potatoes with olive oil.
Bake until potatoes are tender, about 40 minutes.
Sprinkle potatoes with parsley and season with salt and pepper.