I'm excited to post this recipe because we had 65 degree weather today and it was GORGEOUS!! We had a lot of snow this winter and I'm excited for the beautifully warm weather.
I asked my kids what foods they were looking forward to as the weather gets warmer and they said baked beans. I thought for sure it would be grilled corn on the cob or radish salad or something more seasonal like asparagus… but baked beans it is.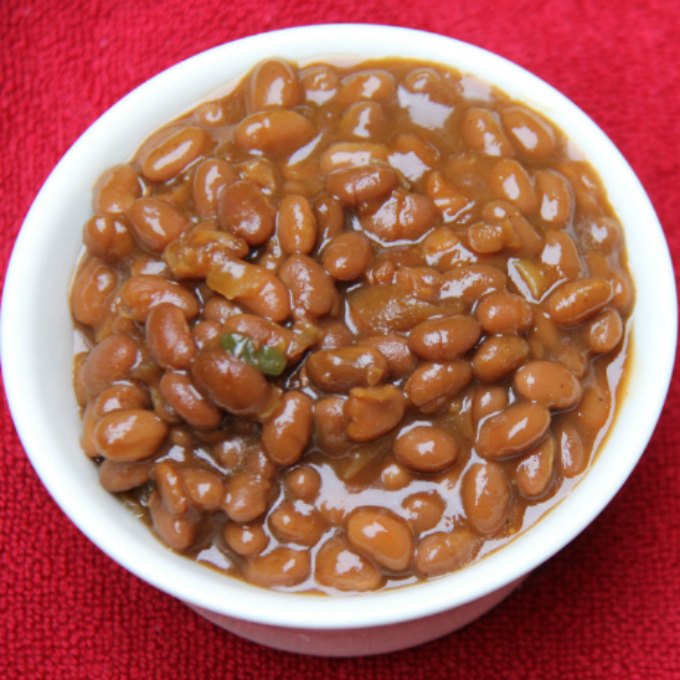 Come to think about it, beans are often over looked….
And this is one delicious sides dish! As Spud puts it: . "It's lip-snackin', tummy fillin' homemade goodness that will make you shout "yahoo!" If that isn't enough to make you want to try the recipe, I don't know what is.
The key to homemade baked beans is to cook them low and slow. Lets get started.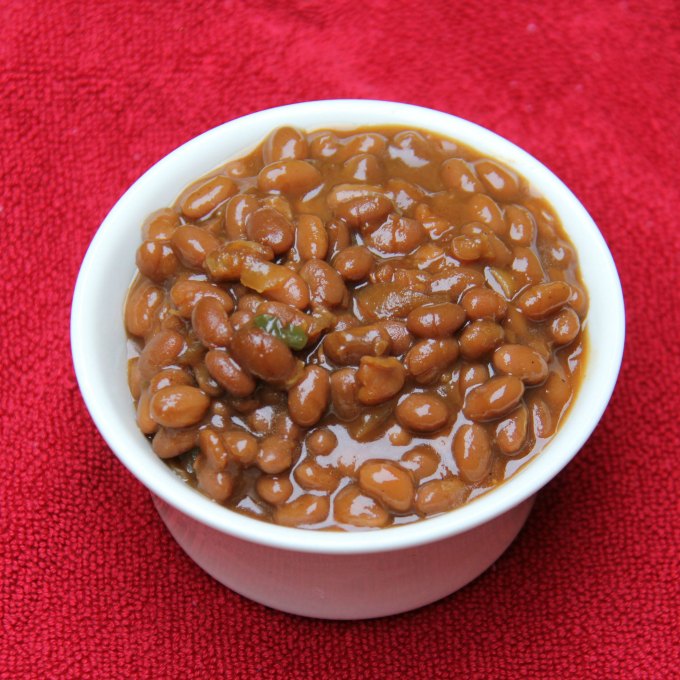 Easy Baked Beans
Ingredients:
6 slices thick cut bacon
2 ( 14.5 oz) cans Great Northern beans, rinsed and drained
1 cup water
¾ cup brown sugar
1 medium yellow onion, chopped
3 tbs. ketchup
3 tbs. molasses
1 tbs. white vinegar
1 tbs. yellow mustard
A pinch of salt
1 ½ tsp. garlic powder
Directions:
Preheat oven to 350 degrees
Grease a baking dish.
Place bacon in a large skillet and cook over medium-high heat until crispy. Drain and cool on paper towels. Crumble.
Mix bacon, beans, water, sugar, onion, ketchup, molasses, vinegar, mustard, salt and garlic powder in the baking dish.
Cover with foil
Bake in preheated oven for 1 hour.