Kale – it's in season and it's all the "rage." Personally, I think it's just a cool vegetable: after all, it's easy to cook with and it's packed full of nutrients! My kids are obessed with kale chips and I'm obsessed with this pesto. In fact, I couldn't possible describe in words how much I adore this recipe! I use it on so many things: pasta, rice, vegetable salads, homemade pizza and  stuffed mushrooms. Basically, this kale pesto tops my list of homemade deliciousness.
Did I say this was easy to make? Just throw the ingredients into the food processor or blender and away you go! It really doesn't get much easier then that! Enjoy!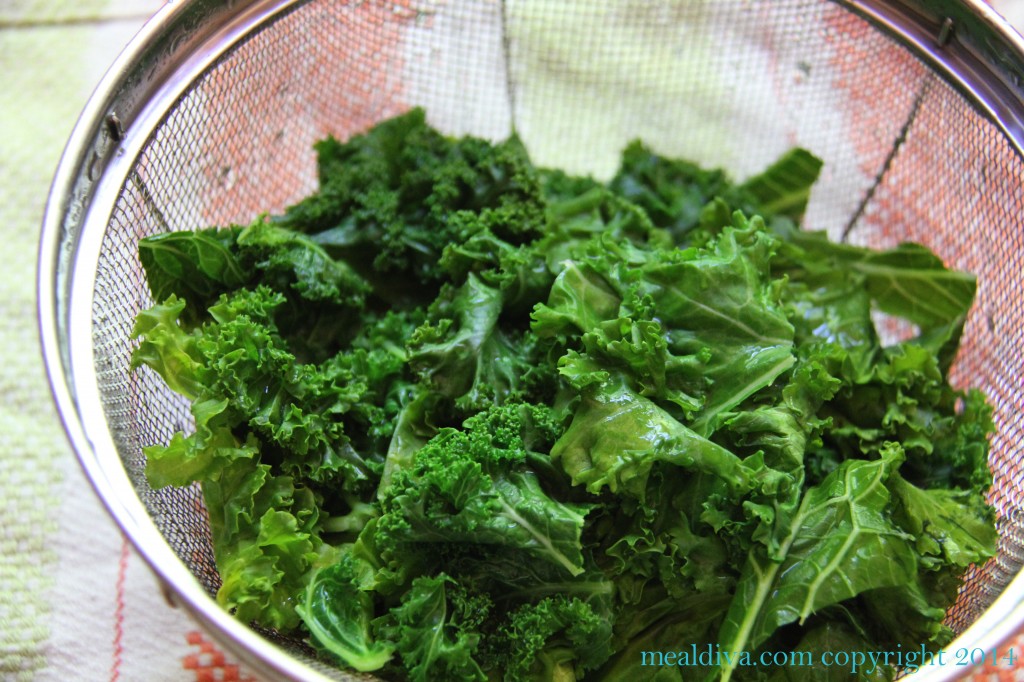 First, blanch the kale to make it a beautiful bright green color. You want it to be a little soft but not floppy.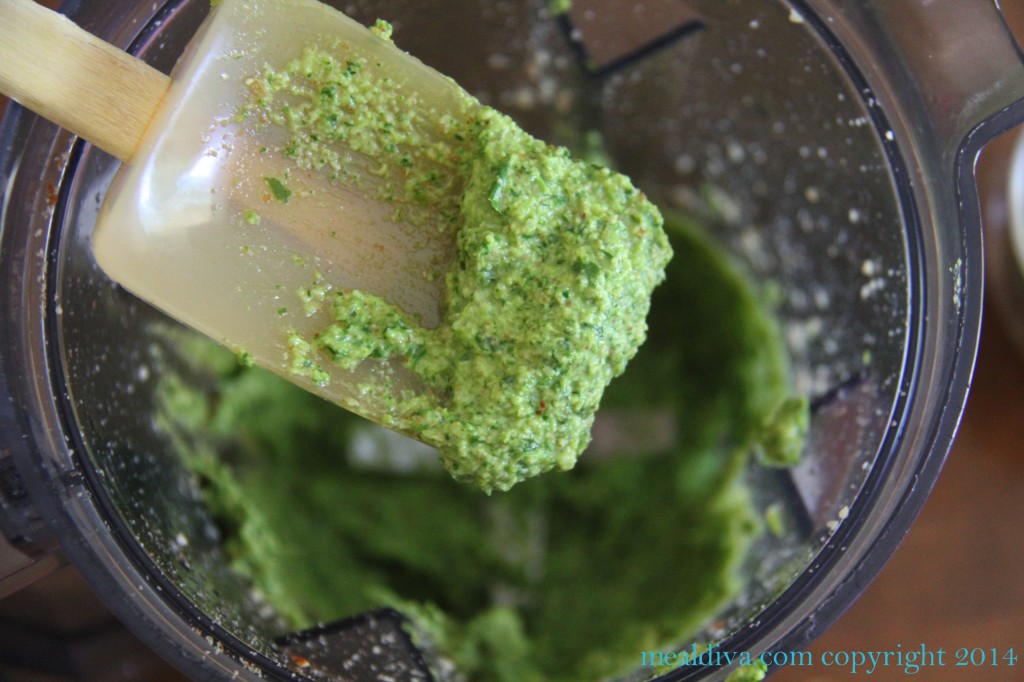 Next, pulse the almonds in a blender or food processor until they are ground. It took me 10 pulses to accomplish this task. Next, add in the oil, garlic, lemon juice and cheese. Pulse the ingredients together then add the kale. Continue to pulse until you get the right pesto consistency,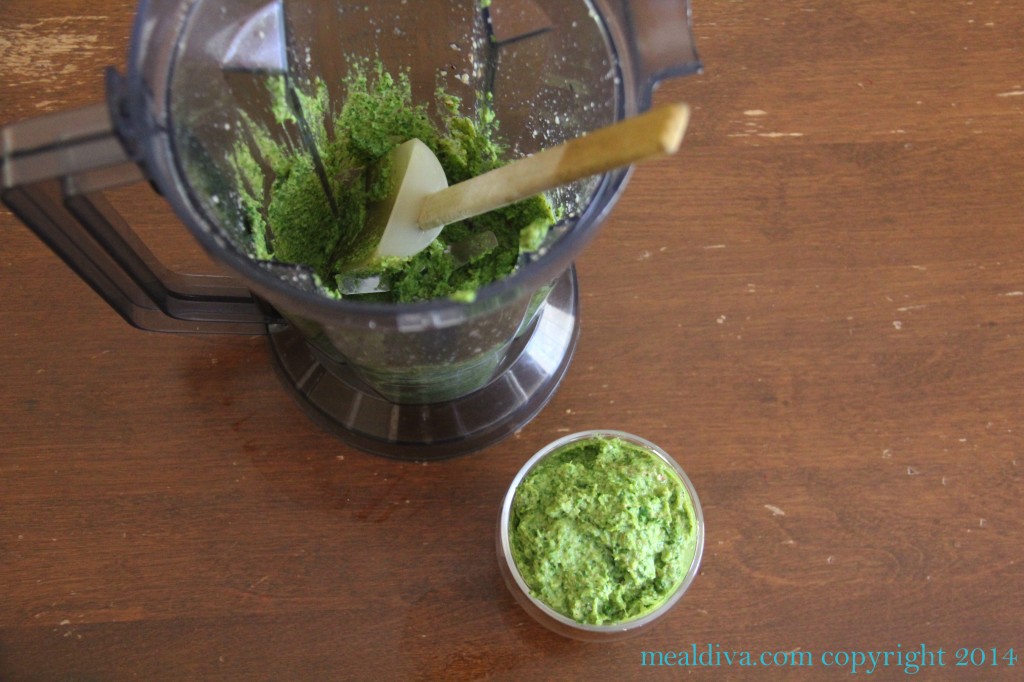 Here it is, beautiful, healthy kale pesto! Enjoy!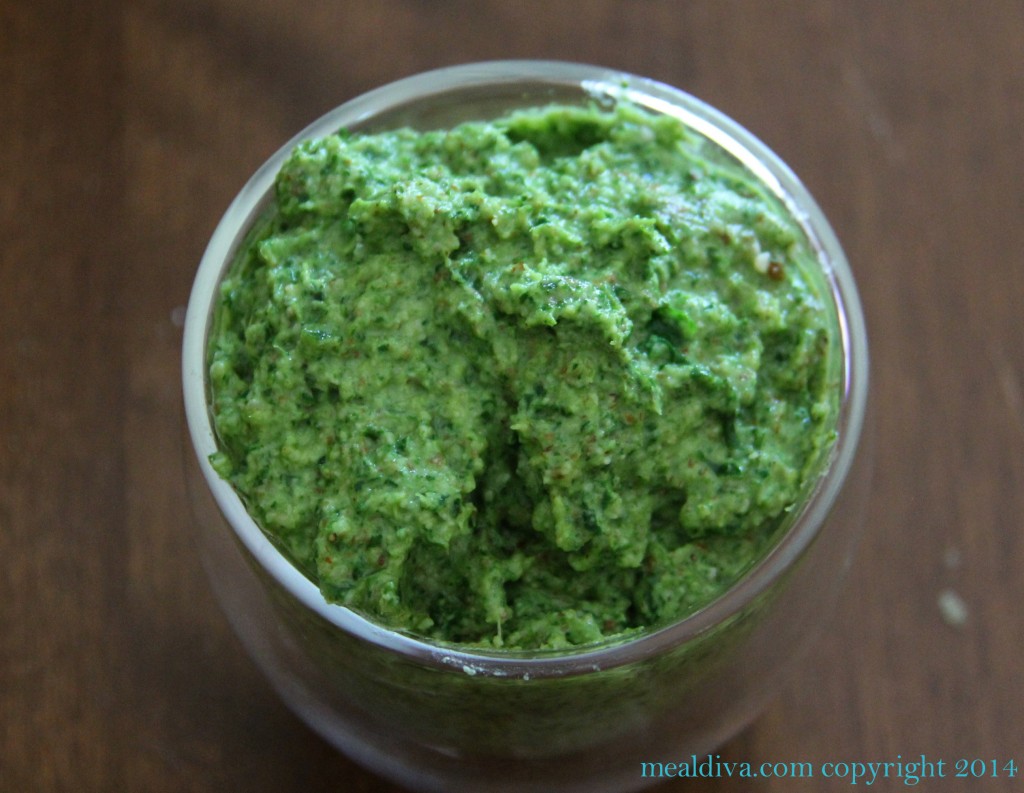 Kale Pesto
Ingredients:
One large bunch kale, leaves torn and stems removed
½ cup raw almonds, chopped
½ cup olive oil
2-4 cloves garlic, peeled and chopped (use two if your not a garlic fan, otherwise, use all 4)
½ lemon, juiced
½ cup parmesan cheese
Salt and pepper to taste
Directions:
Bring a large pot of salted water to a boil.
Blanch the kale for 30 seconds to 1 minute until it's bright green and a little soft.
Remove the kale from the pot and rinse with cold water then set it aside.
In a food processor or blender, pulse almonds until they are coarsely ground.
Add in olive oil, garlic, lemon juice and cheese and pulse to combine.
Add kale, a few handfuls at a time and blend until it looks like pesto, adding more olive oil if needed.
Add salt and pepper to taste.