Bright and bursting with flavor, this Cinnamon and Port infused Cranberry Sauce will delight your Thanksgiving guests.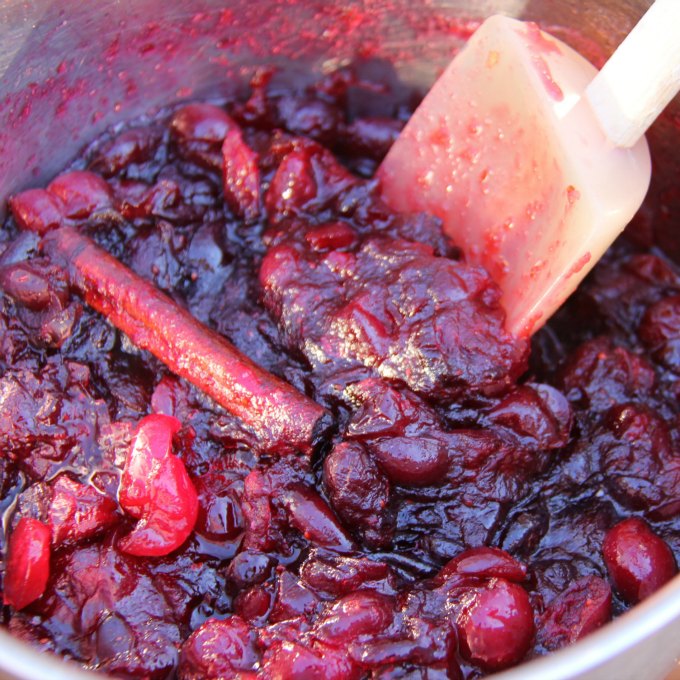 This recipe is inspired by Bon Appetit circa 2007's magazine and it starts with a few simple ingredients:
Start by simmering the cinnamon and port…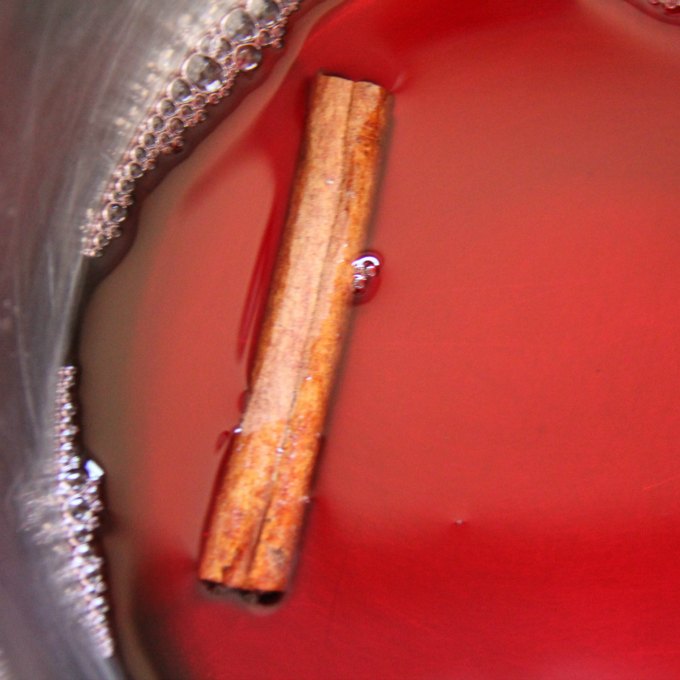 Add in the remainder of the ingredients and simmer and stir until the sauce thickens and the berries pop.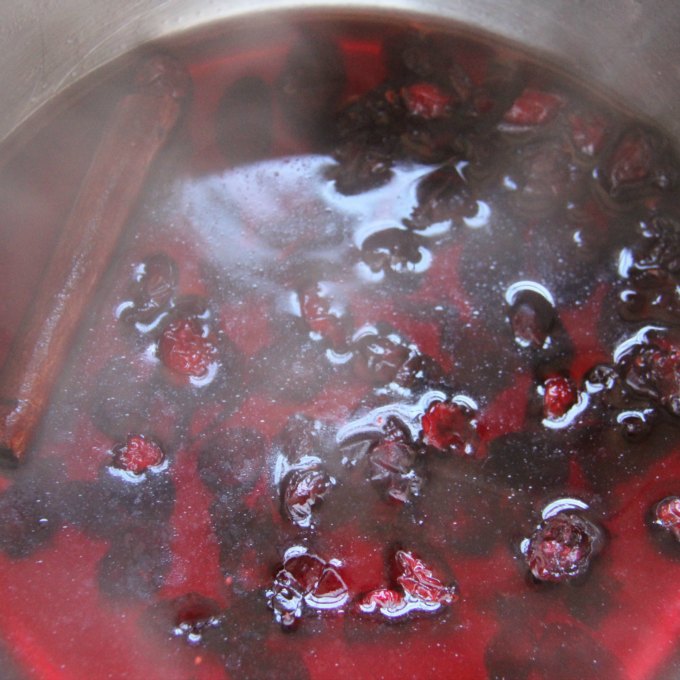 Pull out the cinnamon stick….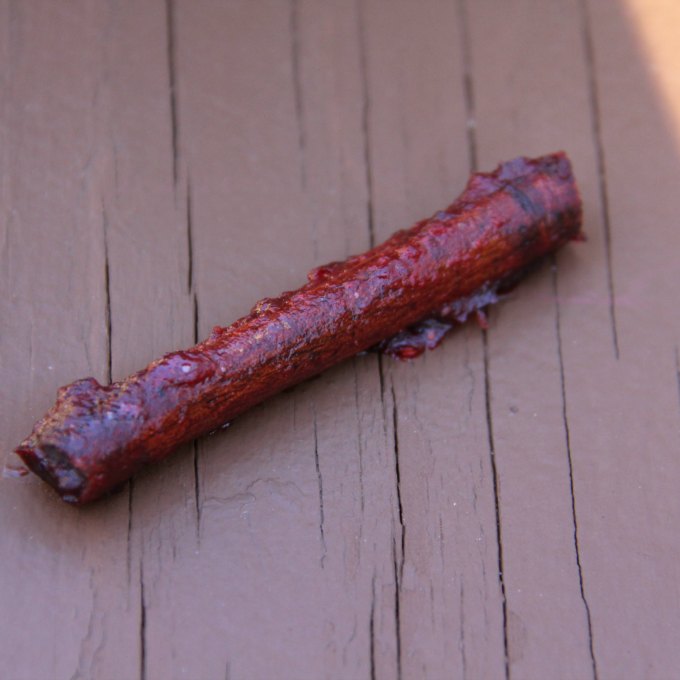 And magic has been made!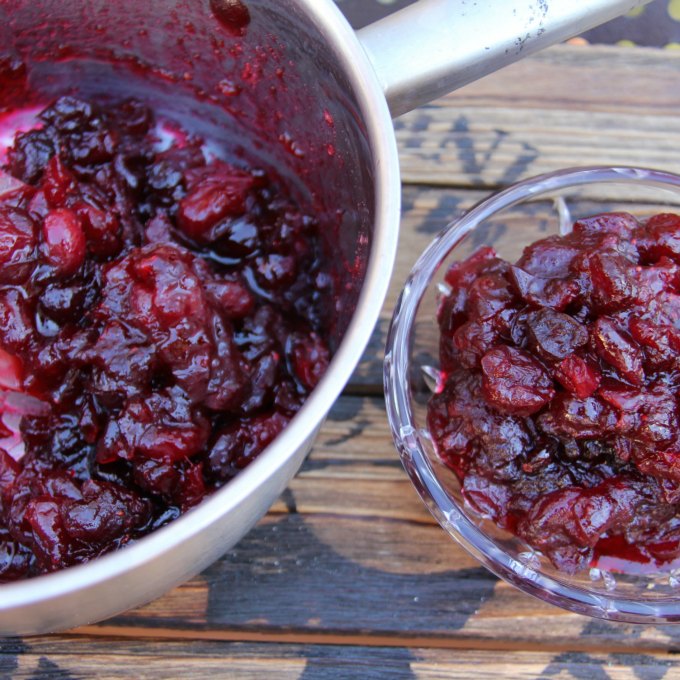 Like my Ultimate Cranberry Sauce, this recipe can be made up to 3 days in advance and stored in the refrigerator covered until the day you are serving. Looking for more ways to cook with cranberries? Be sure to check out my Cranberry Oatmeal Cookies. Enjoy!
Homemade Cinnamon and Port Cranberry Sauce
Ingredients:
1 cup Port
1 cinnamon stick
1 cup dried cranberries
1 (12 oz) bag fresh cranberries
3/4 cup water
1/4 cup sugar
Directions:
In a medium sauce pan, bring port and cinnamon stick to a boil then reduce heat to medium and simmer for 5 minutes.
Add dried cranberries to saucepan and simmer until they soften, about 4 minutes.
Add fresh cranberries, the water and sugar then bring to a boil, stirring until the sugar dissolves.
Cover the pot, reduce to a simmer.
Stir while simmering until the sauce thickens and the cranberries collapse, about 20-25 minutes.
Discard cinnamon stick and transfer sauce to a serving bowl and chill until ready to serve.