This is one yummy green bean dish! When green beans are cooked, flavored and season with garlic, you can NEVER go wrong and I promise you that there won't be any leftovers! My kids DEVOUR THESE! We love this dish as a side to steak and chicken but I also serve it as an after school snack.
It's that good.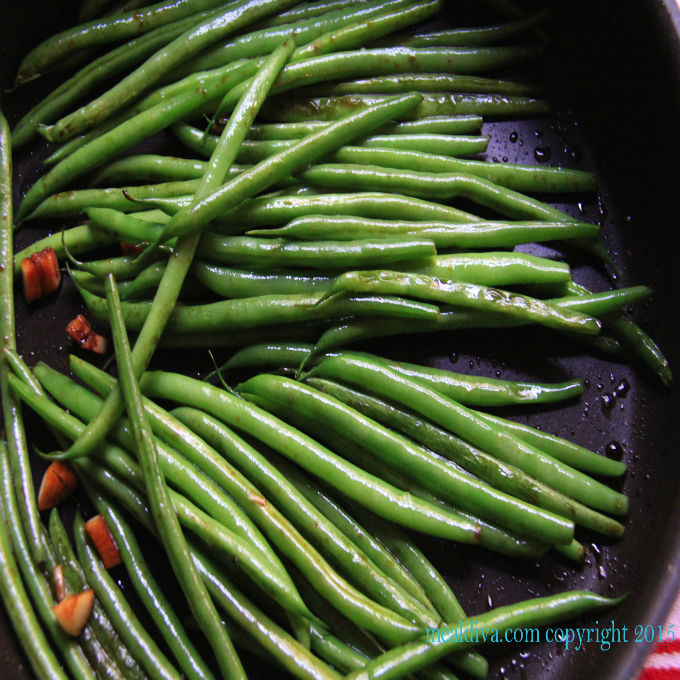 You should make some right now.
Enjoy!
Garlicky Green Beans
Ingredients:
2 tbs. olive oil
5 garlic cloves, chopped ( I like them chunky)
A pinch of red pepper flakes
1 ¼ lbs.  green beans, trimmed
A pinch of salt
A pinch of sugar
Pepper
¼ cup sliced almonds (optional)
Directions:
Heat olive oil in a skillet over medium-high heat.
Add garlic and red pepper flakes and sauté for 1 minute then add the green beans, salt and sugar.
Add ¼ cup water, cover and cook for 6 minutes then uncover and boil until the water evaporates.
Season with salt and pepper and, if desired, toss with sliced almonds.