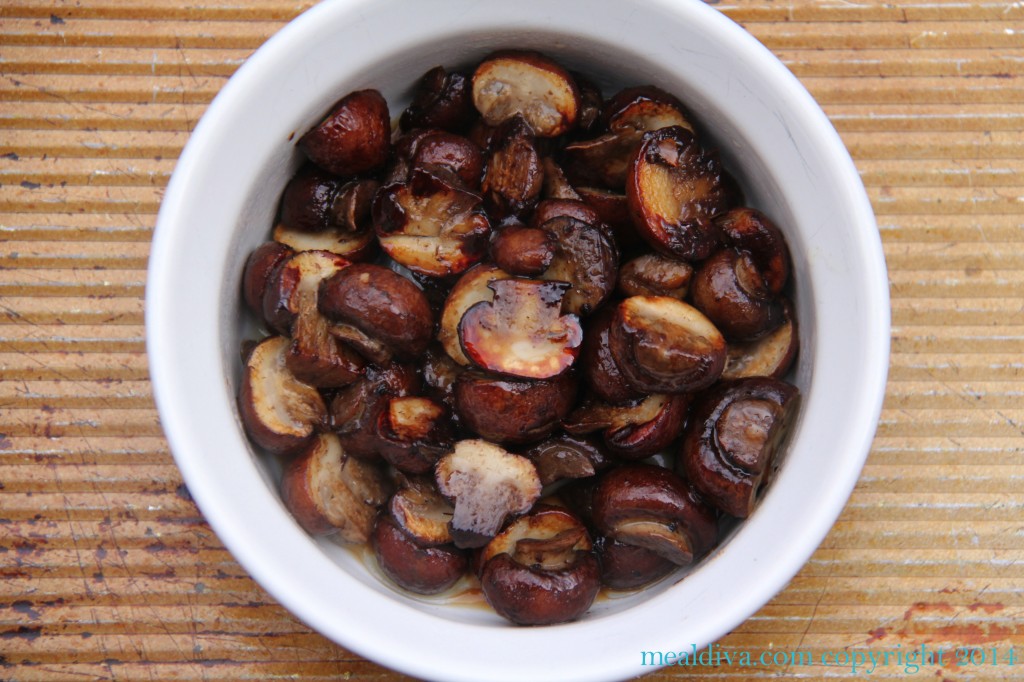 These beer braised mushrooms deserved a post of their own – OMG – they are SO DELICIOUS! Typically, I like to jazz mushrooms up with white wine or chicken stock but last night I took a chance and used a beer that nobody in my house was going to drink (waste-not-want-not)!
If you're concerned about tasting beer in each bite, have no fear, the beer taste cooks off, leaving a savory, delicious mushroom in it's wake.
I served this MealDiva Approved side dish with some grilled steak and asparagus salad (yes, I'm pretending it's hot outside, don't judge me). Enjoy!
Beer Braised Mushrooms
Ingredients:
1 tbs. olive oil
1 package Baby Bella or Button mushrooms, cleaned and sliced in half
Sea Salt and Pepper
¼ cup light beer like Miller Light
Directions:
In a medium sauté pan over medium-high heat, add oil then mushrooms.
Sauté for 3 minutes until the mushrooms start to brown.
Add a pinch of salt and pepper to taste.
Add beer – it will fizz a little.
Move the mushrooms around in the pan and allow the beer to cook down, about 8 minutes.
Serve.