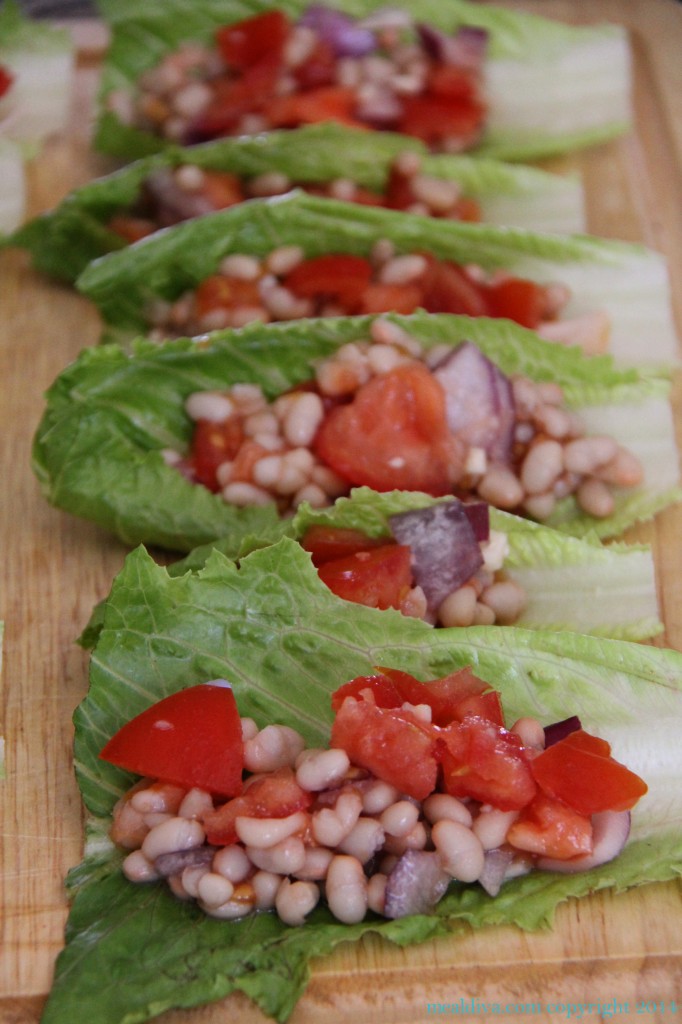 Mr. Diva threw this together last weekend for lunch and all three of my kids (and me) deemed it "blog worthy." This quick bean salad is packed full of red onion, tomatoes, small white beans: it's clean eating at it's best. For an additional crunch, Mr. Diva wrapped the bean mixture in romaine lettuce leaves. After a morning of sports practices, this really hit the spot! Simply delicious!
Although we ate the bean salad right away, I'm sure if you were to place it the fridge for 30 minutes, the flavors would develop and the beans would be even tastier.
Talk about an easy, healthy, yummy lunch!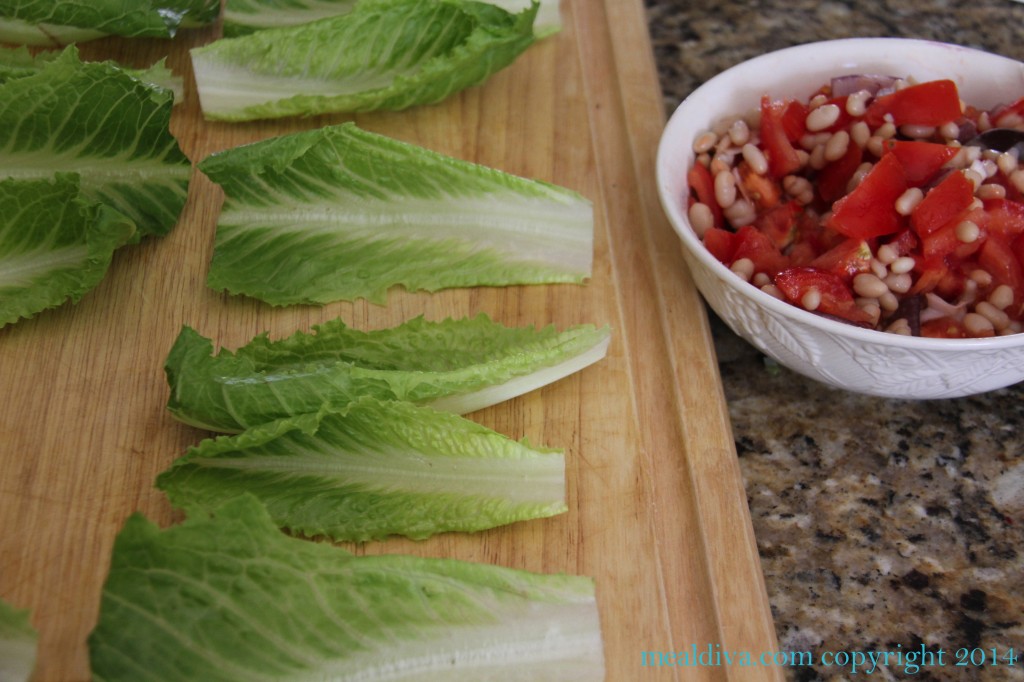 Quick Bean Salad Lettuce Cups
Ingredients:
2 ripe tomatoes, chopped
1 small red onion, peeled and chopped
1 small garlic clove, chopped
2 (15oz) cans small white beans, rinsed and drained
Salt & pepper, to taste
1 head romaine lettuce, washed, dried and leaves removed from stem.
Dressing:
1 lemon juiced
¼ cup olive oil
1 tbs. white wine vinegar
1 tbs. maple syrup
1 tbs. Dijon mustard
Directions:
In a small bowl, lightly toss together the tomatoes, onion, garlic, beans and salt and pepper. Set aside.
In a separate bowl, whisk together the dressing ingredients until combined. Adjust to taste if needed.
Pour on dressing over salad and mix well.
Season with salt and pepper and adjust dressing to taste.
Lay Lettuce leaves out on a large cutting board or surface and fill each leaf with bean salad mixture. Serve and enjoy!
If you are looking for more bean recipes, be sure to check out my Vegetarian Chili and Bean Salad recipes as well! Happy Cooking!