Creamy rice pudding with coconut milk, cinnamon and brown sugar is a hearty way to serve up dinner leftovers for breakfast!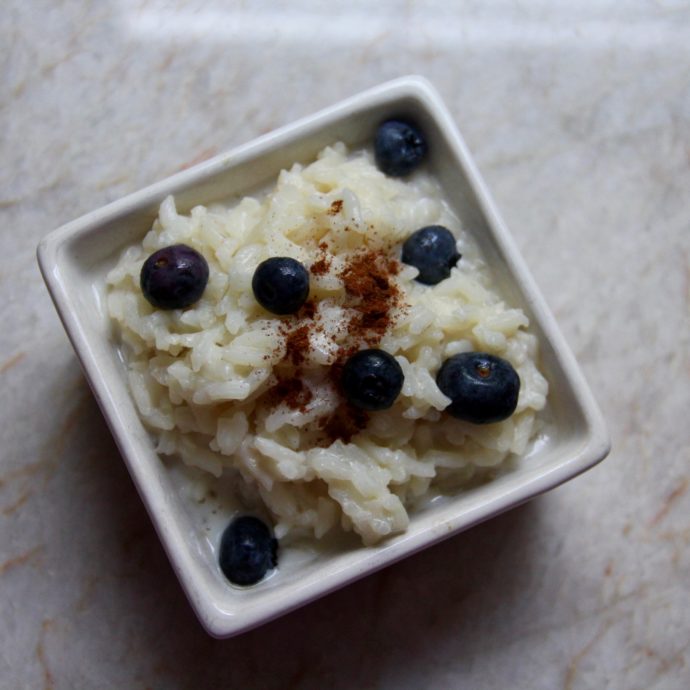 When your fridge has a pot of leftover rice sitting in it ( this happens to me weekly) and a bowl of cereal or oatmeal just won't cut it, this is the recipe to turn to- sweet, delicious and so so easy to make!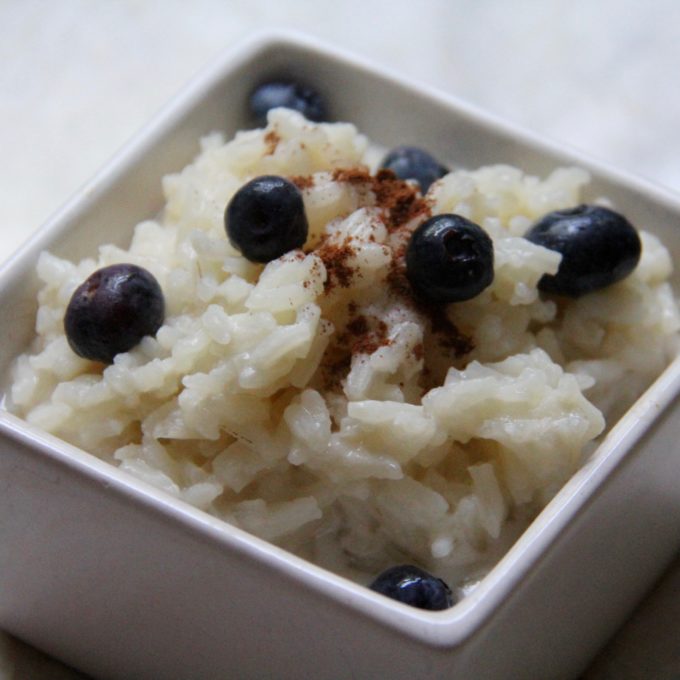 This low-impact breakfast recipe is sure to quiet that grumbling stomach with something easy and delicious. Bonus: it makes a good after school snack or dessert when served cold! I love when leftovers go a long way! Enjoy!
Leftover Rice Breakfast Pudding
Ingredients:
1/2 cup leftover cooked  brown or white rice
1/4 cup milk or coconut milk
1/4 cup cream (or coconut milk)
1/2 tbs. brown sugar or real maple syrup (use more or less to taste)
1/4 tsp. ground cardamom or nutmeg
1/4 tsp. ground cinnamon
1 pinch salt
Fruit of your choice, for topping (I tend to use in season berries)
Directions:
Combine the rice, milk, cream, brown sugar or maple syrup, cardamom, cinnamon, and salt in a saucepan.
Put the pan over medium-high heat, and as soon as it starts to bubble, turn the heat down to a bubbling simmer.
Simmer, covered, until it has pretty much absorbed the liquid and is a thick, pudding-like texture, about 5 to 7 minutes.
Top with fruit and more sweetener, if desired.
Rice pudding is equally good hot, cold, or at room temperature. So, if you need to take it with you to go, or if you need to set it aside while you go dry your hair, go for it. It will be fine. It saves well in the fridge for dessert as well!