This is a wonderfully delicious Vodka Cream Pasta recipe that any pasta lover will become seriously addicted to. The best part is that it will be on your table in a snap!
This Month's #WeekdaySupper is all about meals that have a festive touch or something for the holiday season. It really is such a wonderful time of year and so, today, I'm sharing with you a comforting, colorful pasta dish that I like to serve during the Holiday Season: Vodka Cream Pasta. Like Pink Peppermint Cupcakes, sometimes a little hint of pink can be festive too!
I just realized that I've been cooking this recipe for 11 years.
11 years. That's longer then I've been married, had children and lived in this town.
11 years ago, my mom gave me a printed copy of Rachael Ray's "You -Won'-t Be- Single- for- Long Vodka Cream Pasta" ( subtle hint – thanks mom)  recipe and over the years it has provided a wonderful basis for my version that I'm sharing with you today.
Lets start by gathering all of the ingredients. I use cheap vodka to cook with. I think I paid $6.00 dollars for a giant bottle!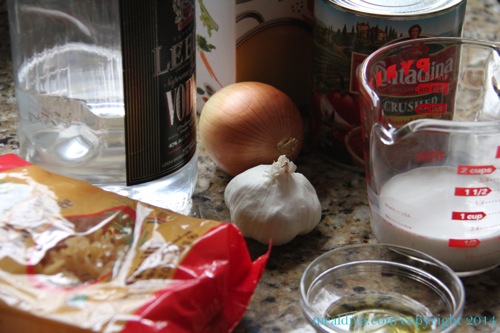 Next, get your onions and garlic chopped.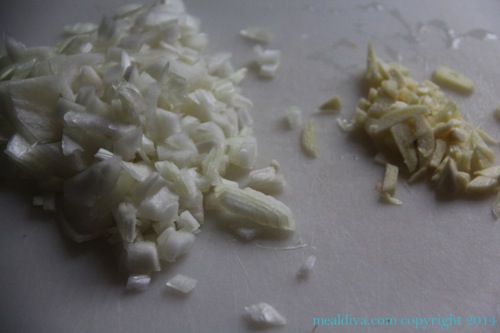 And start sauteing them in olive oil over medium-high heat. Sauté them until they get soft, sweet and fragrant.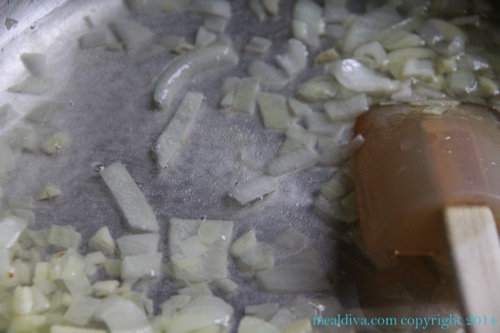 When it's ready, it should look like this: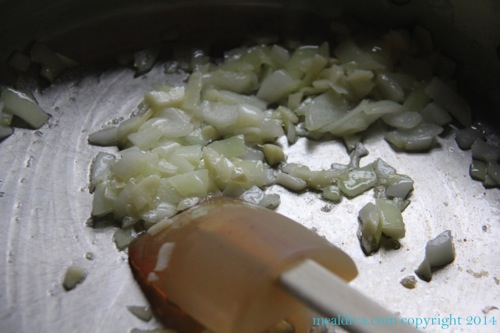 Now add the vodka. Watch the pan sizzle! Now give it a good stir and simmer until the vodka is reduced by 1/2.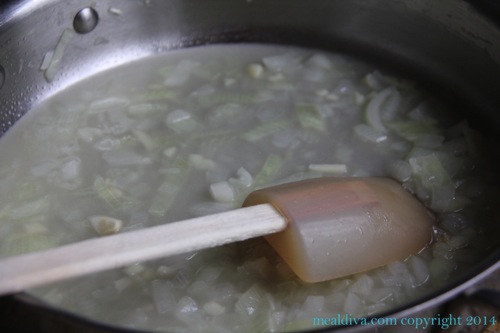 Once the vodka is reduced, add the tomatoes and chicken stock and basil to the pan. I promise you that there is dried basil in that pan..somewhere…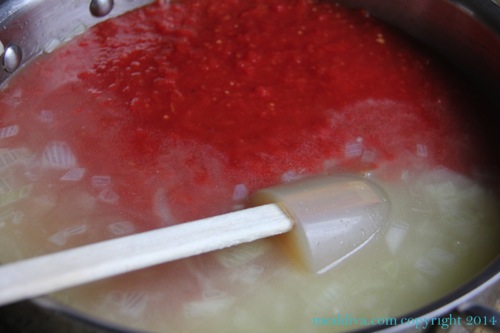 Simmer the sauce as the pasta cooks then drain the hot pasta and finish getting the sauce ready.
Bubble and simmer the sauce until the pasta is done cooking and then add the cream.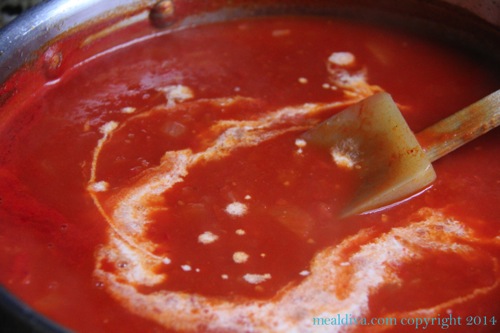 Isn't it pretty?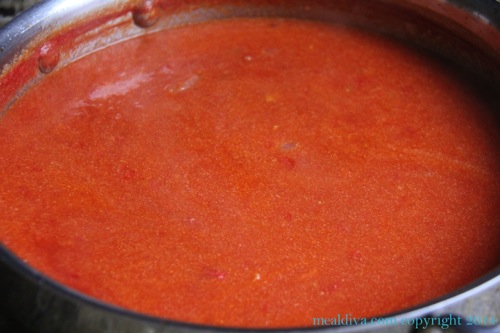 Add the pasta to the sauce and toss it all together.
Did I tell you that when my kids hear that I'm making this for dinner, they die from anticipation.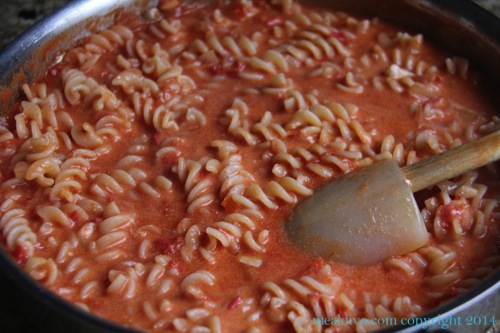 Add a little cheese…..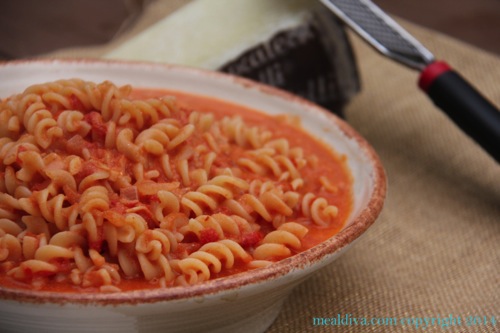 Dig in…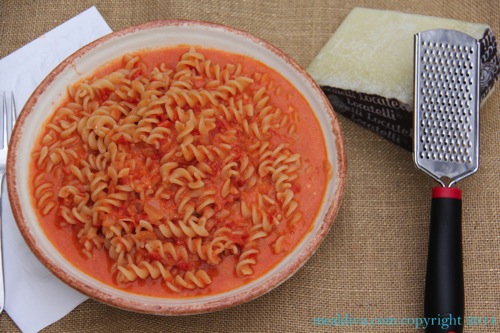 And the family was happy.
Vodka Cream Pasta #WeekdaySupper
Ingredients:
2 tablespoon extra virgin olive oil
2 cloves garlic, diced
1 yellow onion, chopped
Salt and pepper
1 cup vodka
1 cup chicken stock
1 (32oz) can crushed garlic tomatoes
1 tbs. dried basil ( if basil is in season, use a large handful of fresh, torn basil instead and add it to the dish right before serving).
1 lbs. pasta, such as penne
1/2 cup heavy cream
Directions:
Put a large pot of water on the stove for pasta and bring to a boil.
Heat olive oil in a large skillet over medium-high heat.
Add the onion and garlic and sauté for 3-5 minutes until fragrant.
Season with salt and pepper.
Add the vodka to the pan and reduce the vodka by half, about 2 or 3 minutes.
Add the chicken stock, tomatoes and basil.
Bring the sauce to a bubble and reduce the heat to a simmer.
While the sauce simmers, cook the pasta in boiling water until it's al dente.
While the pasta cooks, prepare your bread,  salad or other side dishes.
Stir the cream into the sauce.
When the sauce returns to a bubble, remove it from the heat.
Drain the pasta then toss it with the sauce
Original Recipe from Rachael Ray 2 30 Minute Meals 20, 2003
Check out this weeks yummy line-up:
Tuesday – Bacon Cheddar Potato Pancakes with Dijon Maple Syrup by Nik Snacks
Wednesday – Vegetable Mac & Cheese Casserole by Momma's Meals
Thursday – Hearty Chili with Beef, Beans, and Roasted Red Peppers by The Perfect Brownie
Friday – Kimchi & Sausage Pancakes by kimchi MOM