I recently had the opportunity to try a sample pack of Slice of Rice from Rice Wrap Foods Corporation and I was impressed!
Slice Of Rice is made in the image of sushi restaurant styled rice but without the addition of sugary products. They use high quality, organic rice vinegar to season the rice and the results are tasty: the rice is perfectly textured and almost fluffy. In addition, they are 100% Gluten Free, Vegan & Kosher.
I decided to make vegetable wraps for lunch using Slice Of Rice. I often think that making new foods at home is a good way to introduce picky-eaters to new textures and encourages more adventurous restaurant ordering. Spud, my 5 year old LOVED the rice wraps!
Making sushi at home is not as hard as you might think and using Slice Of Rice made it ever easier: it comes with a bamboo matt, rice and nori sheets: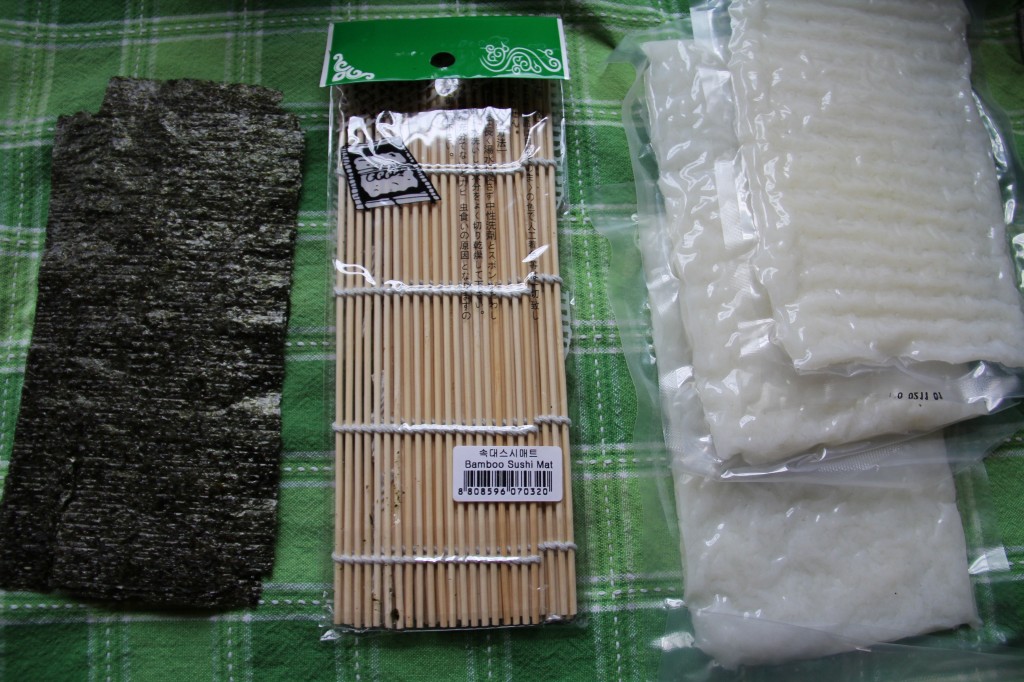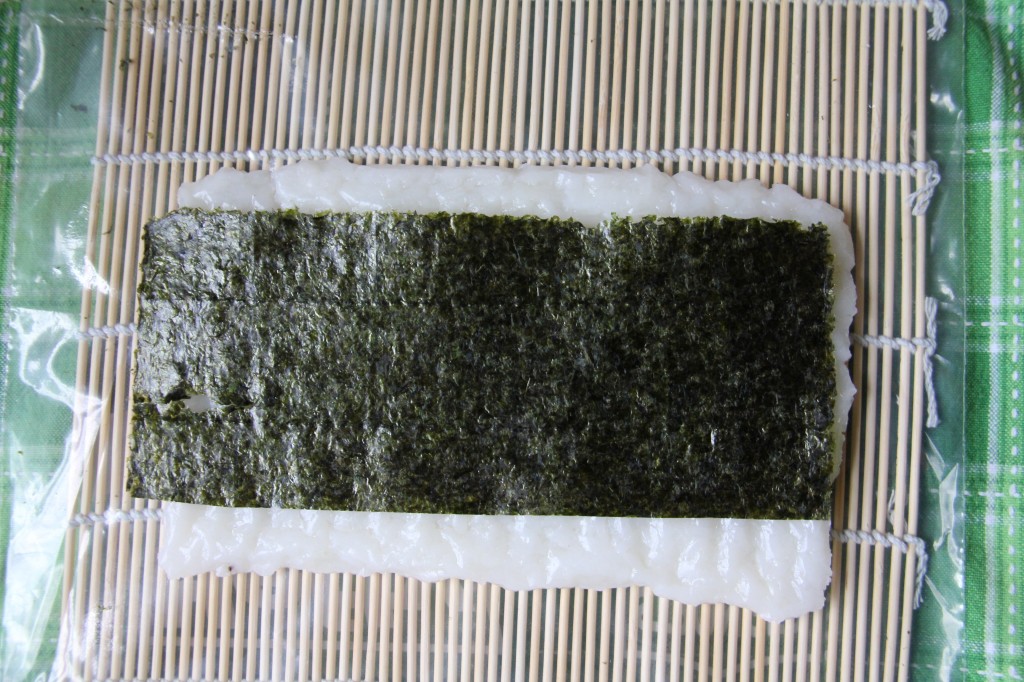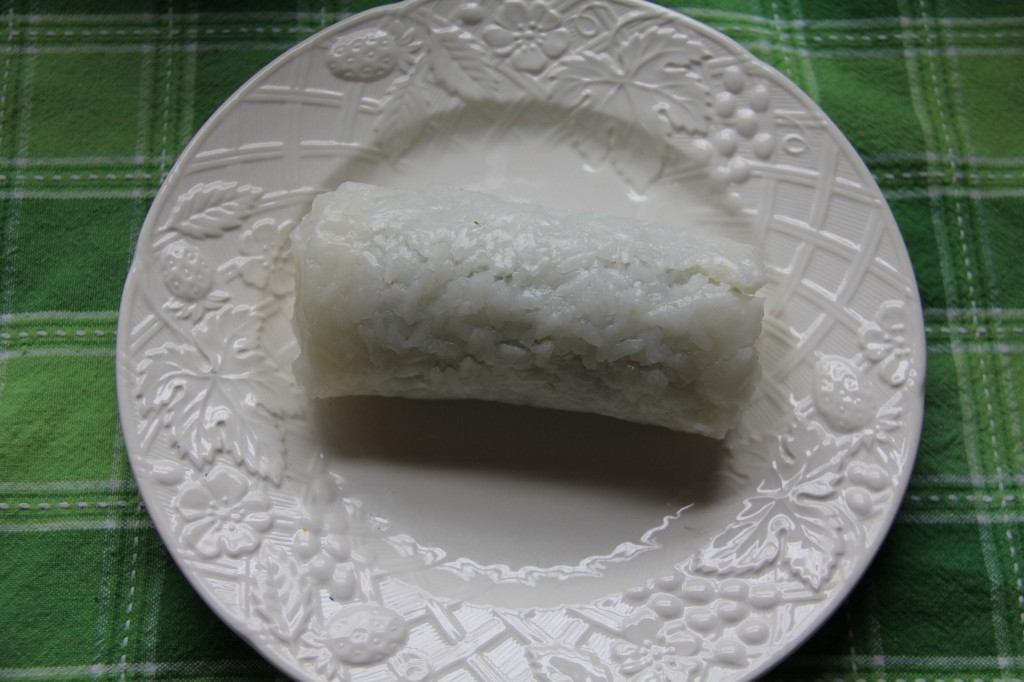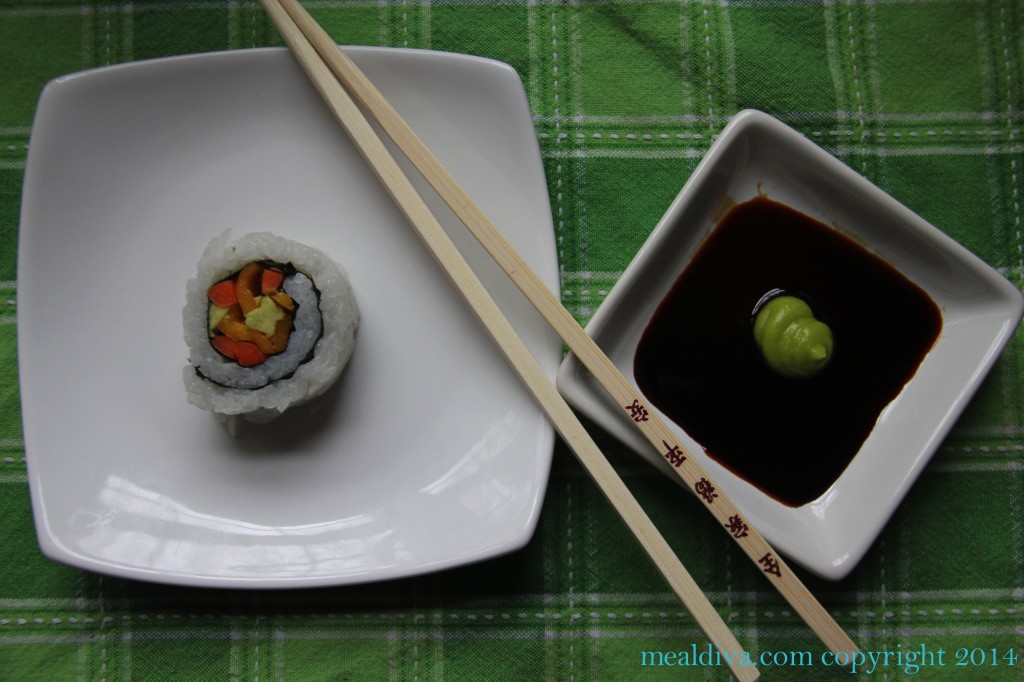 This is my classic at home Vegetarian Rice Wrap Recipe that I pulled together in less then 5 minutes with the help of Slice Of Rice. Whether you make it from  scratch or use ready-made sushi rice sheets, both versions are delicious! All you need are some chopsticks and a little soy sauce (with or without wasabi) for dipping! Enjoy!
Vegetarian Rice Wraps
Ingredients:
2 Slices Of Rice sheets or 1 cup uncooked rice
2 cups water
1 pinch Sea Salt
1 tbs. brown rice vinegar
1 avocado, peeled, pitted and sliced
½ yellow bell pepper
1 large carrot cut into strips
2 sheets nori (edible seeweed)
Directions:
For the dry rice:
Rinse and dry rice
In a medium saucepan, add rice and then water and salt.
Bring to a boil then reduce to a simmer until rice is cooked, about 45 minutes.
Let the rice cool a little then add the vinegar. The rice should be sticky.
To roll the sushi:
Cover bamboo rolling mat with plastic wrap then layer on some rice then a sheet of nori
Add avocado, bell pepper strips and 2 carrot strips then roll.
Use a sharp knife to cut and enjoy!
Slice Of Rice definitely cut my prep time in half and I can't wait until they start selling it in stores! Feel free to check them out at www.ricewrapfoods.com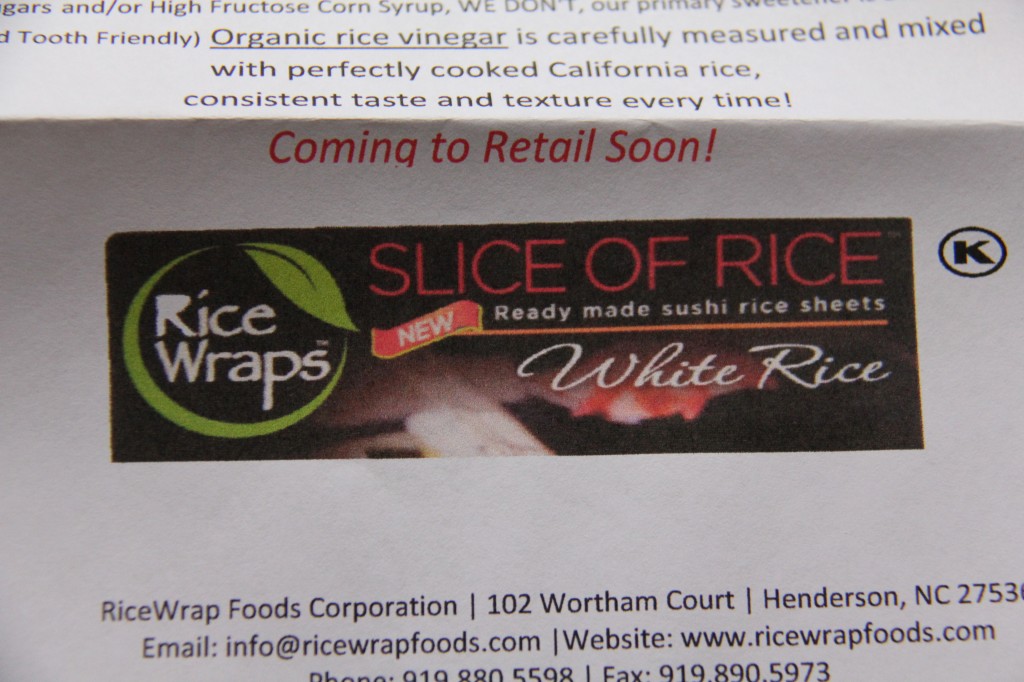 RiceWrap Foods Corporation provided me with a sampler pack to try. I was not compensated for this post and my opinions are never for sale.