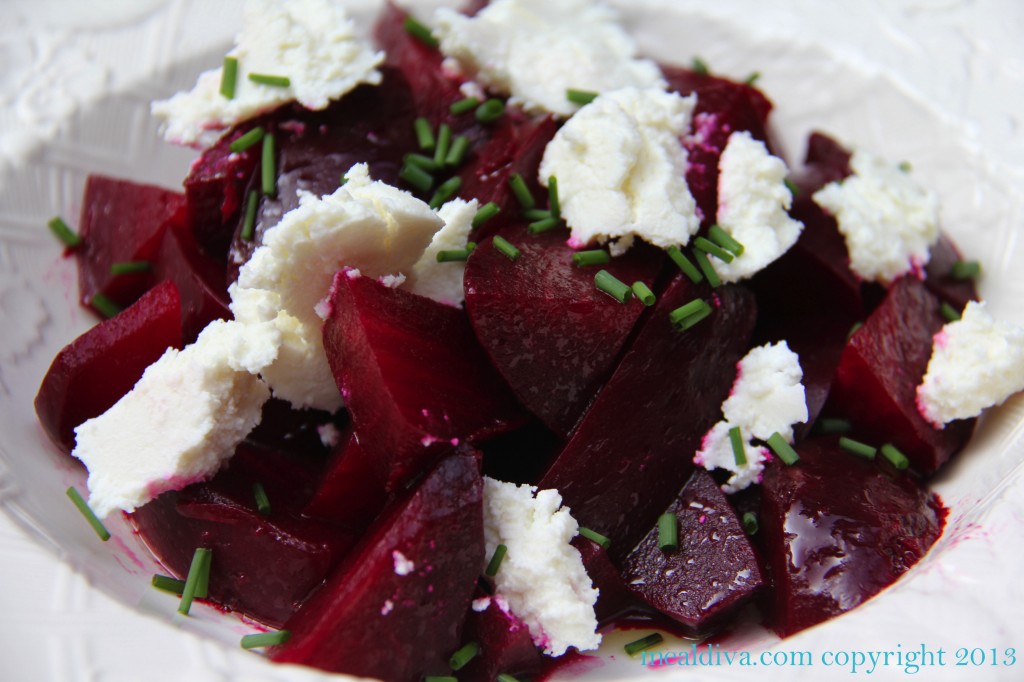 Inspired by the Valley Shepherd Creamery's fresh sheep's milk ricotta cheese, here is a beautiful beet salad! Beets are in season right now in New Jersey and this simple dressing adds a bit of "zing" to the earthy beets and creamy ricotta. Enjoy!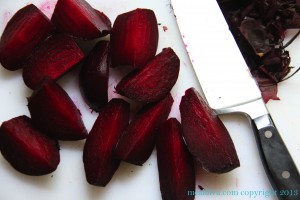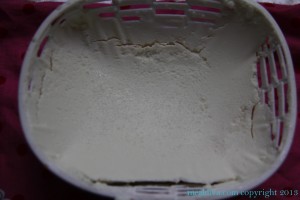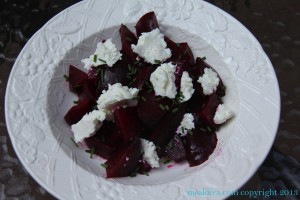 Beets with Fresh Ricotta
Ingredients:
3 large beets
2 tbs. red wine vinegar
3 tbs. olive oil
Salt and pepper to taste
3 scallions, diced
3 tbs. chives, diced
6 oz fresh ricotta cheese
Optional: ½ cup walnuts
Directions:
Roast beets: trim the greens off the top (about 1/2 inch), scrub the beets clean, put them on a pan with a splash of water, seal tightly with aluminum foil, and roast at 400F for one hour. Then let them cool (very important!) for about 20-30 minutes before you peel and cut them up.
In a small bowl, whisk together the red wine vinegar and olive oil.
Add a sprinkle of salt and pepper (you can add more at the end if you want) then add the scallions and chives. Combine.
In a medium bowl, add the beets and toss with the dressing.
Add large chunks of ricotta and dig in! Yum!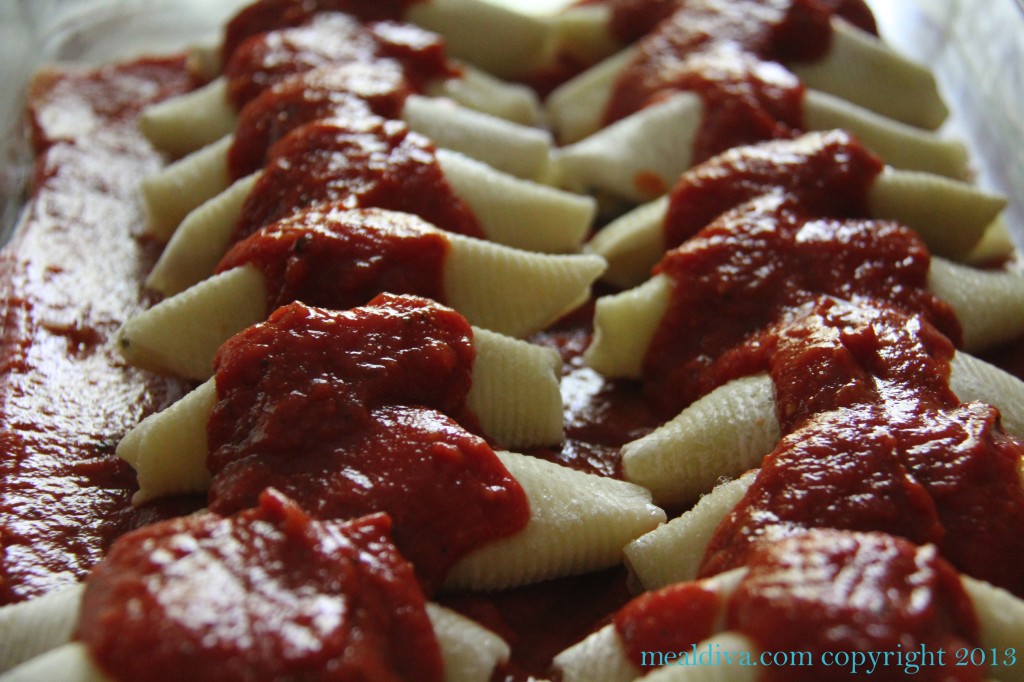 In addition, Peanut insisted that I include a "shout-out" about her favorite Valley Shepherd Creamery product: the Stuffed Shells. They are also made with sheep milk ricotta and are sold frozen. All you have to do is bring them home, throw them in a pan with some red sauce ( like the one from http://mealdiva.com/recipes/dinner/turkey-meatballs-with-red-sauce/) and bake for 30 minutes. They are so yummy that I have to buy 3 packages to feed my young family of 5!
To learn more about Valley Shepherd Creamery, see my post:http://mealdiva.com/eating-local/be-a-gastronome-for-the-day-visit-valley-shepherd-creamery/