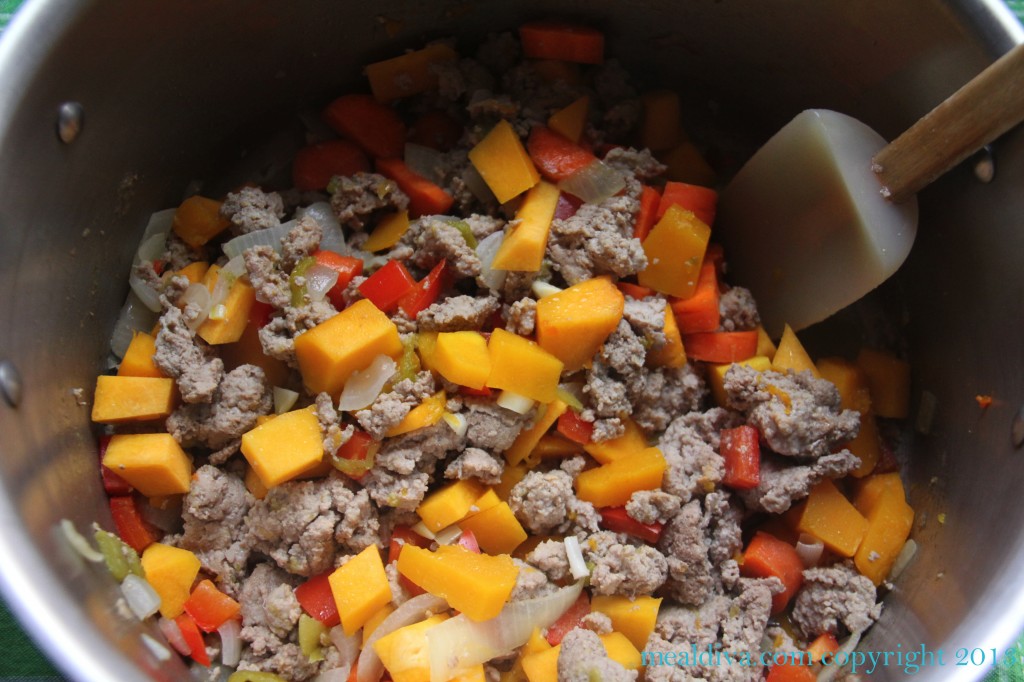 My family polished this off in one sitting so I'd say this was a hit on all fronts. This butternut squash chili is full of flavor: the chili powder & cumin come together to compliment thesquash, making this a flavorful, perfect one-pot meal.
GAH. I just love this. Not much else to say. For once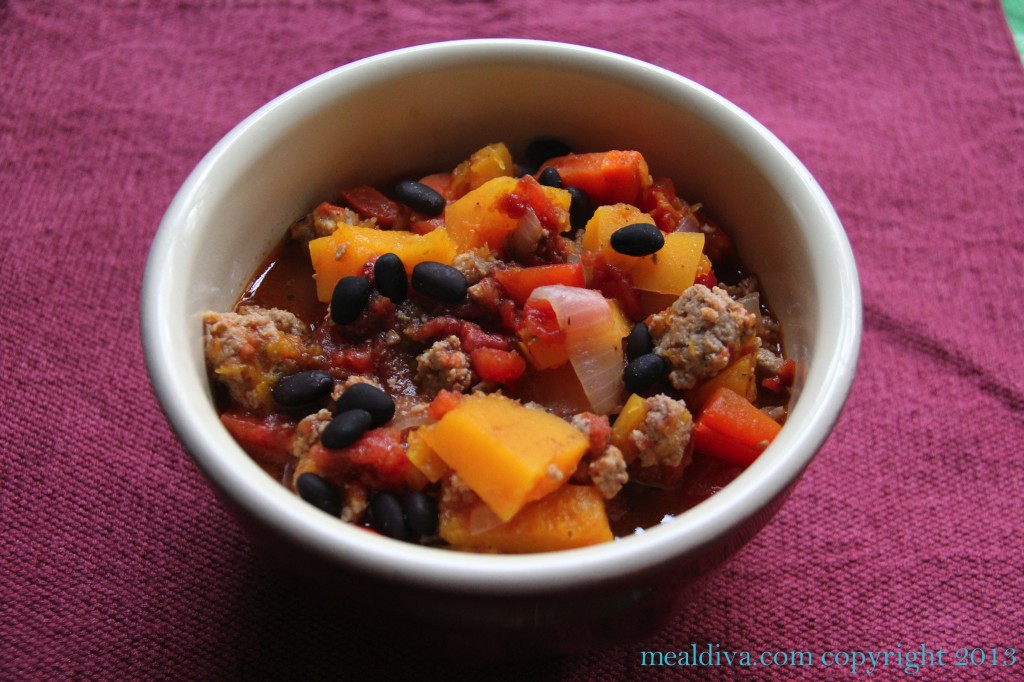 Turkey & Butternut Squash Chili
Ingredients:
1 lb. ground turkey
1 yellow onion, diced
2 cloves garlic, diced
1 (24.5 oz) can tomatoes with basil
½ butternut squash, peeled and cubed
1-cup low-sodium chicken broth
1 ½ tsp. cumin
2 tsp. chili powder
1 (16 oz) can black beans or 1-½ cups cooked black beans
Optional: 1 cup frozen corn kernels
Directions:
In a large pot or Dutch oven, cook turkey over medium-high heat until meat starts to crumble.
Add onion and continue to sauté for 5 minutes, until onion is soft and turkey is no longer pink.
Add garlic and sauté for 1 minute.
Add tomatoes, squash, chicken broth, cumin and chili powder. Stir to combine.
Cover and reduce heat to medium-low and simmer for 10 minutes.
Add beans and continue to simmer for an additional 5 minutes.
Add corn (if using) and continue to cook until squash is fork tender and the chili is thick, about 5-10 minutes. Enjoy!
Here are my favorite chili accompaniments:
Chopped chives.
Sour Cream
Avocado or Guacamole
Monterrey Jack Cheese
Artichoke Tapenade
What are yours?
If you like this recipe, you might want to check out my Vegetarian Chili as well!