I've been on a red potato kick lately. I love them, especially when they are in season and we've been noshing on them almost every night for 2 weeks now. Most of the time I roast them in the oven or grill them on skewers. We also love potatoes served with Sausages and today's recipe is ultra yummy.
Pure potato-lovers bliss.
Seriously.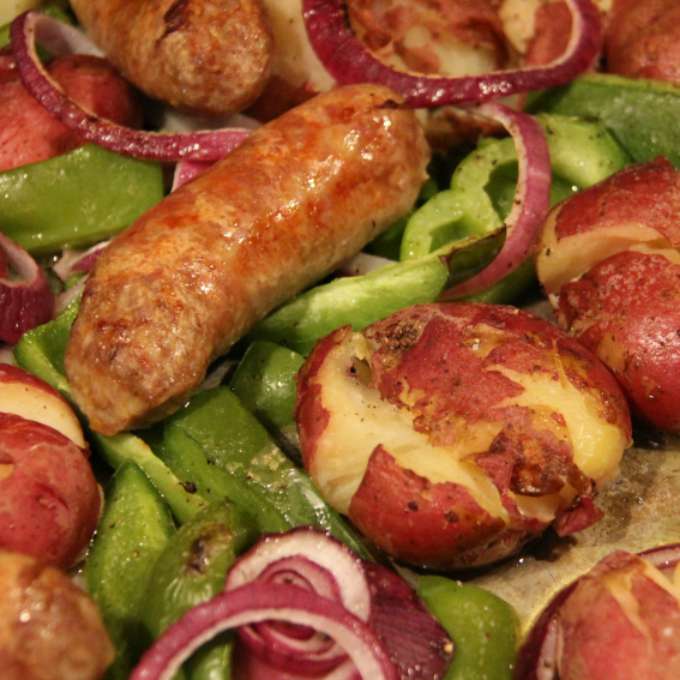 This recipe can also be made with hot Italian sausages . Enjoy!
Sweet Sausages with Red Potatoes
Ingredients:
1 lb. sweet and/or hot Italian sausage
1 lb. small red potatoes
1 large red onion
2 red, green and/or yellow peppers
1 tbsp. olive oil
Salt and pepper to taste
Directions:
Preheat oven to 450° degrees
In large baking pan, combine sausages, potatoes, onion, peppers , olive oil, a sprinkle of salt and pepper, tossing to coat.
Roast sausage mixture 30 to 35 minutes or until potatoes are fork-tender and sausages are lightly browned, stirring once halfway through roasting.