Talk about eating with your eyes – isn't this pretty?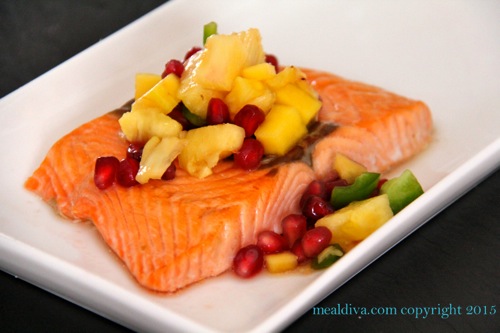 When I started my cross fit journey, my mom gave me a few beautiful cookbooks full of delicious recipes. This particular recipe is adapted from The Paleo Kitchen by Juli Bauer & George Bryant. The original recipe calls for red onion in the salsa but my kids like it better without. If you like red onion, definitely throw some in there!
This Sweet Salmon with Pomegranate Fruit Salsa is a feel good meal. Literally, I feel good after I eat it. And satisfied. This is so yummy! Time to dig in!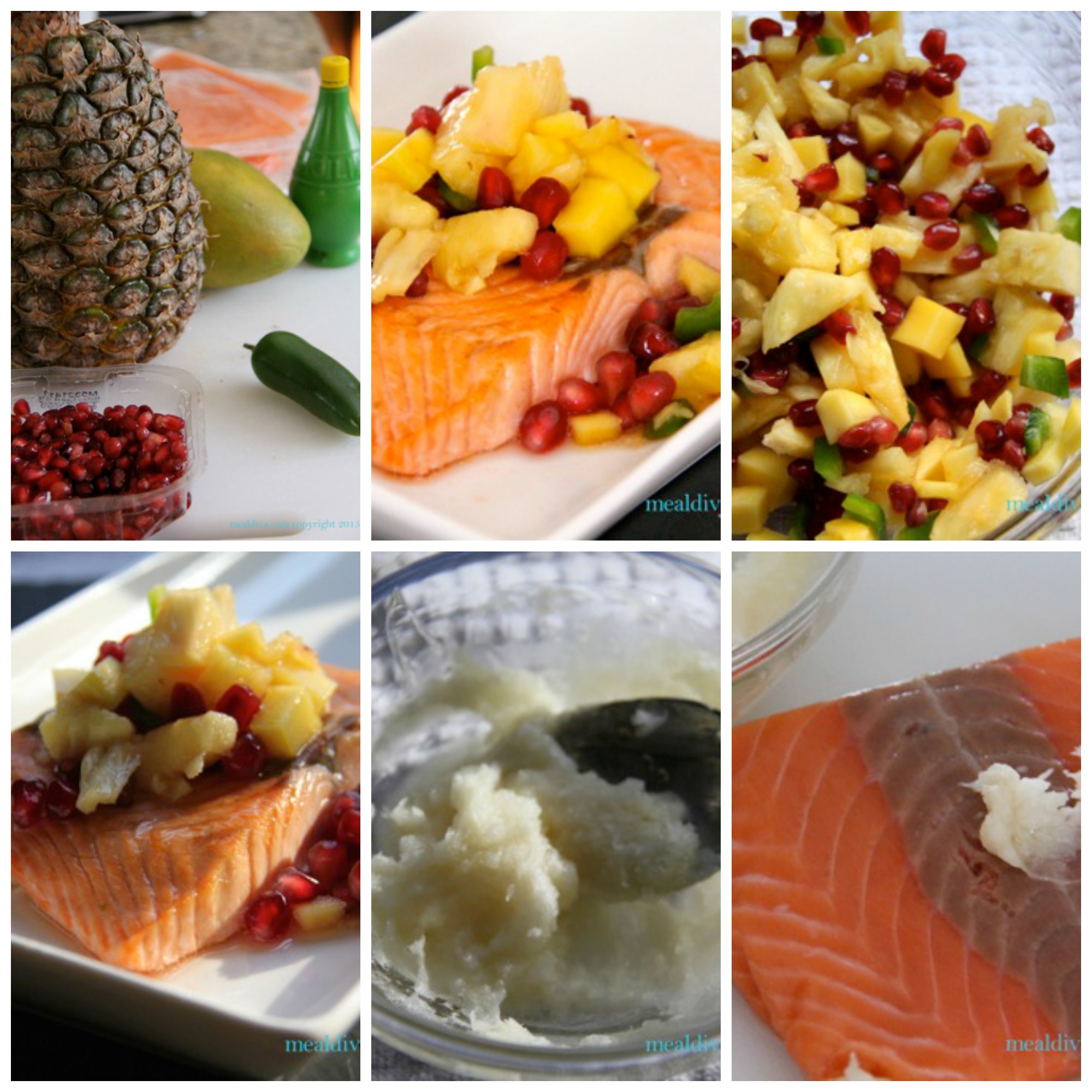 Sweet Salmon with Pomegranate Fruit Salsa
Ingredients:
For the Salmon:
4 (4-6 oz) salmon filets
3 tbs. coconut oil
3 tbs. organic honey
A pinch of sea salt
For the Salsa:
1 cup pomegranate seeds
1 cup pineapple, diced
1 ripe mango, diced
1 jalapeño, seeded and diced
1 tbs. fresh lime juice
Pinch of sea salt
Directions:
In a medium bowl, combine the fruit for the salsa then add the jalapeno, lime and salt. Toss to combine and place in the refrigerator to keep cool.
Preheat oven to broil
Place salmon, skin side down, on a baking sheet.
In a small bowl stir together coconut oil and honey.
Place ½ tbs. coconut/honey mixture on each salmon filet and use your hands to rub it into the fish ( if you don't want to use your hands, melt the oil mixture and then use a pastry brush).
Sprinkle fish with salt.
Broil for 5-8 minutes until the salmon has begun to brown and it flakes easily with a fork.
Top salmon with salsa and serve.