The classic chopped salad fad started in fine-dining restaurants then spread to delis and cafes and then to casual fast food restaurants like Friday's, Quiznos and Arby's. It seems that you can get a chopped salad almost anywhere, except a gas station (let me know if you've seen one). In fact, I recently saw a chopped salad menu that listed over 40 toppings! The choices were endless!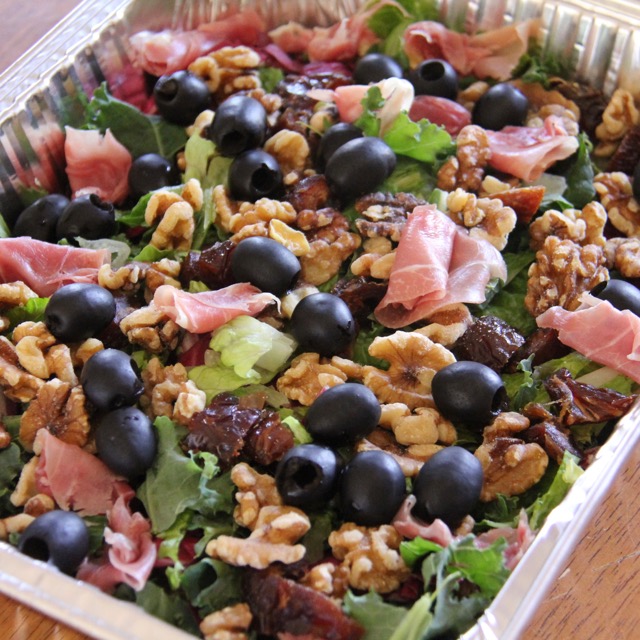 The chopped salad is an alternative to fast food that is still fast but a little healthier and it offers many choices. In every bite of a chopped salad, you can get a little bit of everything.
Flavor distribution at it's best.
It all starts with the base. I used radicchio, endive and tuscan kale.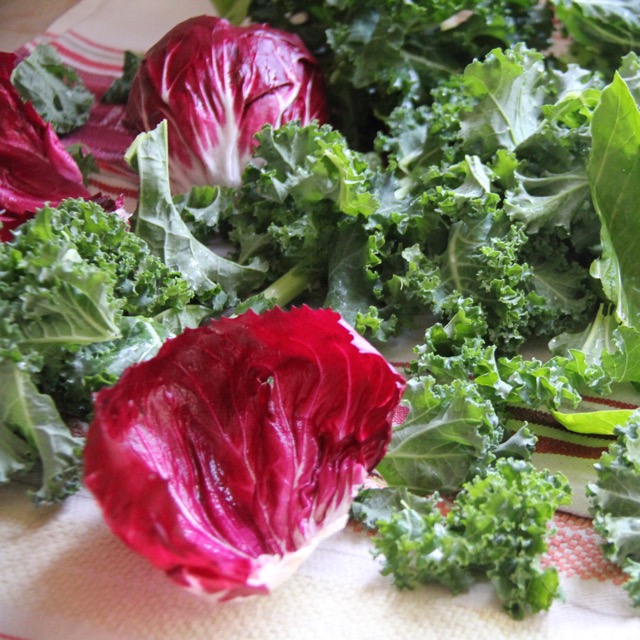 Then add the toppings – black olives, blue cheese, prosciutto, dates and walnuts… are you drooling yet?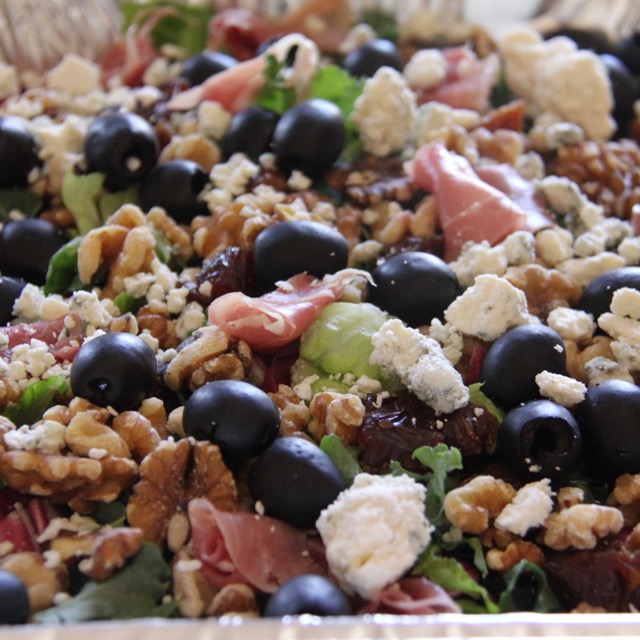 Then it ends with creamy, homemade dressing made from mascarpone cheese… yum.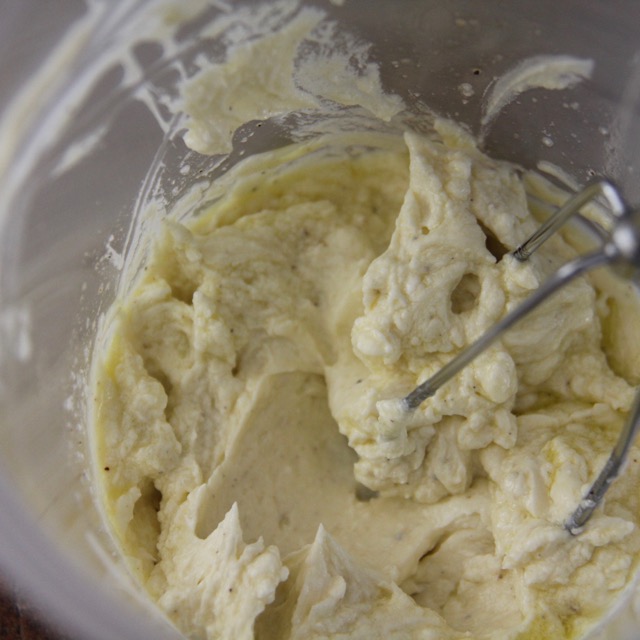 One of my favorites. Enjoy!
Sweet and Savory Chopped Salad with Homemade Dressing
Ingredients:
For the Dressing:
2 tbs. apple cider vinegar
4 tbs. extra-virgin olive oil
1/4 cup mascarpone cheese, not cold
1/4 tsp. sea salt
Pinch of black pepper
6 tbs. crumbled blue cheese
For the Salad:
1 head radicchio, leaves slightly torn
1 head endive, leaves slightly torn
1/2 bunch Tuscan kale, leaves slightly torn
4 Medjool dates, pitted and roughly chopped
1/2 cup walnuts, toasted and roughly chopped
8 slices prosciutto
Crumbled blue cheese, for topping
Black olives, for topping
Directions:
Make the dressing: In a medium bowl, whisk the vinegar, olive oil, mascarpone, salt and pepper.
Then gently fold in the crumbled gorgonzola.
Let the dressing sit at room temperature for 10 minutes to let the flavors mingle, or refrigerate until ready to use.
Make the salad: In a large bowl, combine the radicchio, endive, kale, dates and walnuts. Add the dressing and toss gently until evenly coated.
Roll the prosciutto and gently place amongst the salad on top.
Top with blue cheese crumbles and black olives. Serve immediately!