Don't be intimidated – this is one of the easiest things in the world to cook, and it will make your soul sing. Super Simple Chicken Francaise will be on your table in 15 minutes and it is a real crowd pleaser –  perfect for a quick weeknight dinner!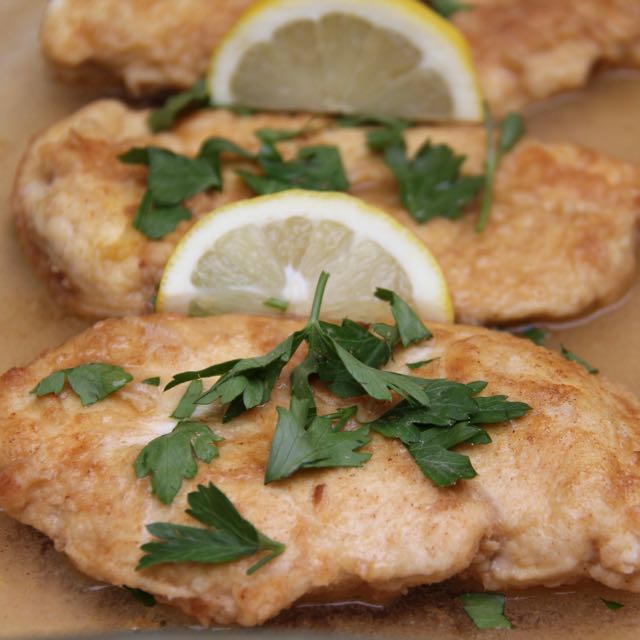 Remember to put your eggs and flour mixtures into shallow dishes like these ones. It makes the process of seasoning the chicken easier.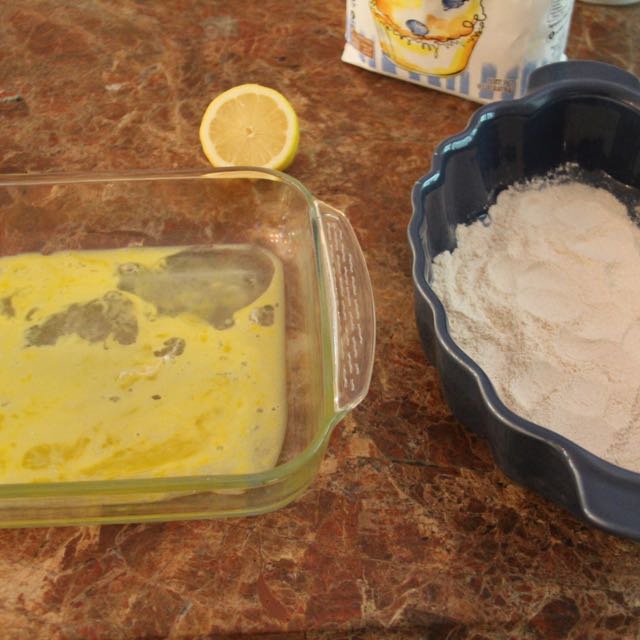 How pretty is this! Enjoy!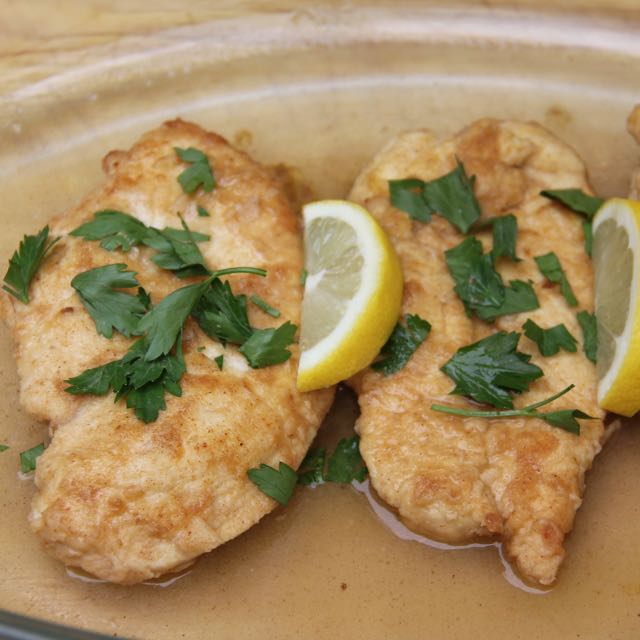 Super Simple Chicken Francaise
Ingredients:
1 egg, beaten
1/2 lemon, juiced
1 cup all-purpose flour
1 tsp. garlic powder
1 tsp. paprika
6 skinless, boneless chicken breast halves, thinly sliced
2 tbs.butter
1 (14.5 ounce) can chicken broth
1 lemon, juiced
Fresh lemon for garnish
Fresh parsley, for garnish
Directions:
In a shallow dish or bowl, mix together the egg and juice of 1/2 a lemon.
In another shallow dish or bowl mix together the flour, garlic powder and paprika.
Dip chicken breasts in egg mixture, then flour mixture.
Heat butter or margarine in a skillet over medium-high heat.
Add chicken breasts and cook until golden on each side.
In a medium bowl or large measuring glass, mix together broth and juice of 1 lemon then pour mixture over chicken in the skillet.
Reduce heat to medium low and let simmer for about 10 minutes.
Place on serving platter, spoon some of the additional sauce over chicken and garnish with fresh lemon slices and parsley sprigs.