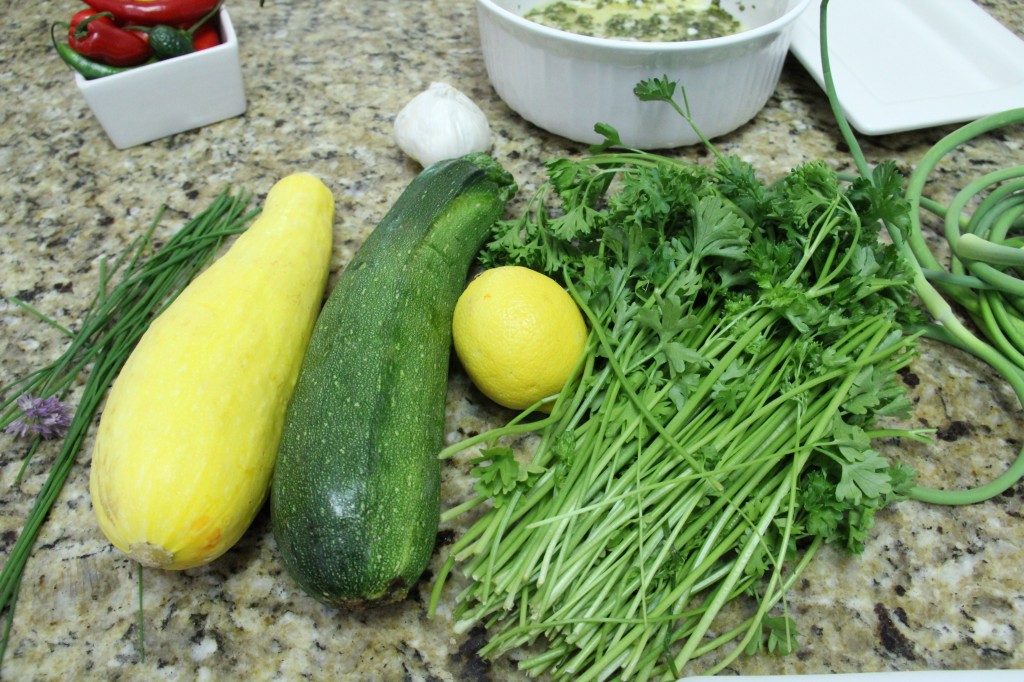 Just got back from a quick trip to the local produce stand. Picked up some fresh squash and chives. They are fresh, beautiful and just perfect for the following mouth watering recipe!
Enjoy!
Summer Squash with Ginger and Chives
Ingredients:
2 tbs. olive oil
2 clove garlic, crushed
1 tbs. crushed fresh ginger ( can be purchased in store, usually by the pre-chopped garlic)
1 yellow or green squash, sliced
salt and pepper
2-3  tbs. soy sauce ( my family loves soy sauce so we use 3, other people may prefer 2)
2 tbs. chives, chopped
Directions:
Cut squash in half and then cut the squash into 3- inch long sections crosswise. Cut each section into large, chunky pieces. Set aside.
In medium skillet heat oil on med-high.
Add garlic and sauté for 1 min.
Add the ginger and sauté for 1 min then add squash.
Toss the squash to evenly coat with sauce.
Add a pinch of salt and a little black pepper.
Continue to cook for 5 min, stirring occasionally.
Add soy sauce and chives, toss & serve.