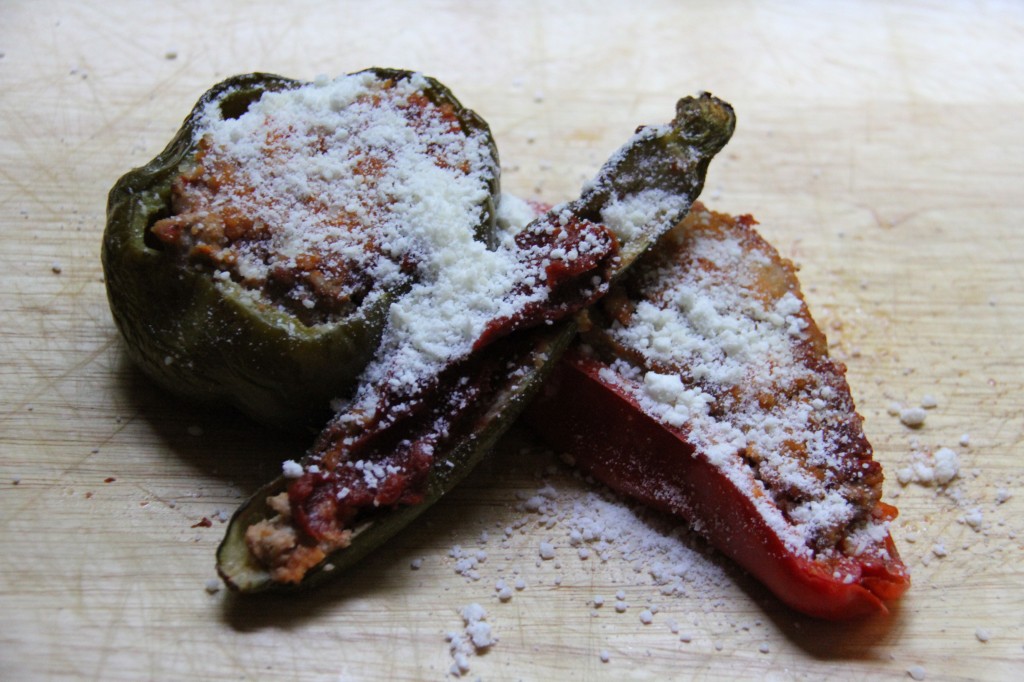 Today, my friend Kirstin asked me if I would like some zucchini from her garden. Without hesitation and with much enthusiasm, I said "yes!" I was then handed the biggest vegetable I have ever seen. It's bigger then my son's t-ball bat. Seriously.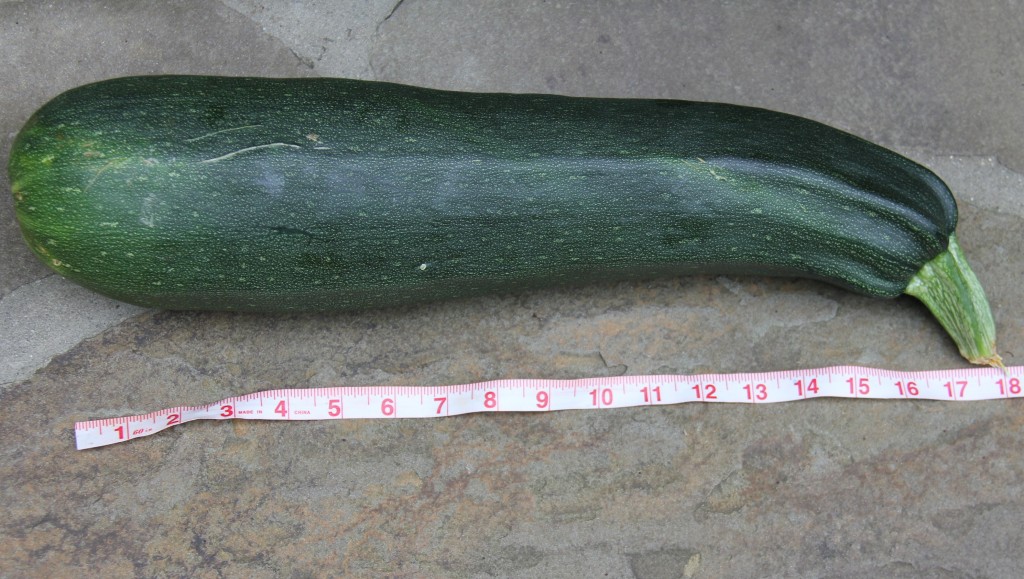 In honor of this giant garden fresh zucchini that my kids call "Mr. Unbelievable," I wanted to share my favorite stuffed zucchini recipe. It reminds me of a meatloaf, only with a twist, since it's baked in a vegetable. Could there be anything more delicious? I think not. Stay tuned for more fun zucchini recipes!
Stuffed Zucchini and Red Bell Peppers
Ingredients:
2 tbs. olive oil
1 yellow onion, diced
1/3-cup fresh Italian parsley leaves
Egg
1 tbs. ketchup
3 garlic cloves, diced
A pinch of salt
¼ tsp. black pepper
¼ cup Romano cheese
¼ cup dried Italian bread crumbs (whole wheat preferred)
1 lbs. ground turkey
2 zucchini, ends trimmed and cut in half.
3 bell peppers, halved and cored.
1 small jar of marinara sauce
Directions
Preheat oven to 400 degrees
Drizzle olive oil into the bottom of a 13 by 2 inch baking pan.
In a blender or food processor, combine onion, parsley, egg, ketchup, garlic, salt and pepper. Whiz until combined ( about 30 seconds).
Transfer mixture to a large bowl and add cheese, bread crumbs and turkey to the bowl, stirring to combine.
Cover and refrigerate while preparing the zucchini.
Using a small spoon, scrape the seeds and a little inner flesh from the zucchini, leaving a 1/8-inch thick shell. Be careful not to break the skin.
Fill the zucchini and pepper halves with the turkey mixture.
Bake, covered with aluminum foil for 25 minutes.
Uncover and continue to bake for an additional 25 minutes.
Water may accumulate in the bottom of the baking pan. If this happens, drain it and broil the peppers and zucchini for 2 minutes to crisp them up.
Add a little extra cheese and serve!