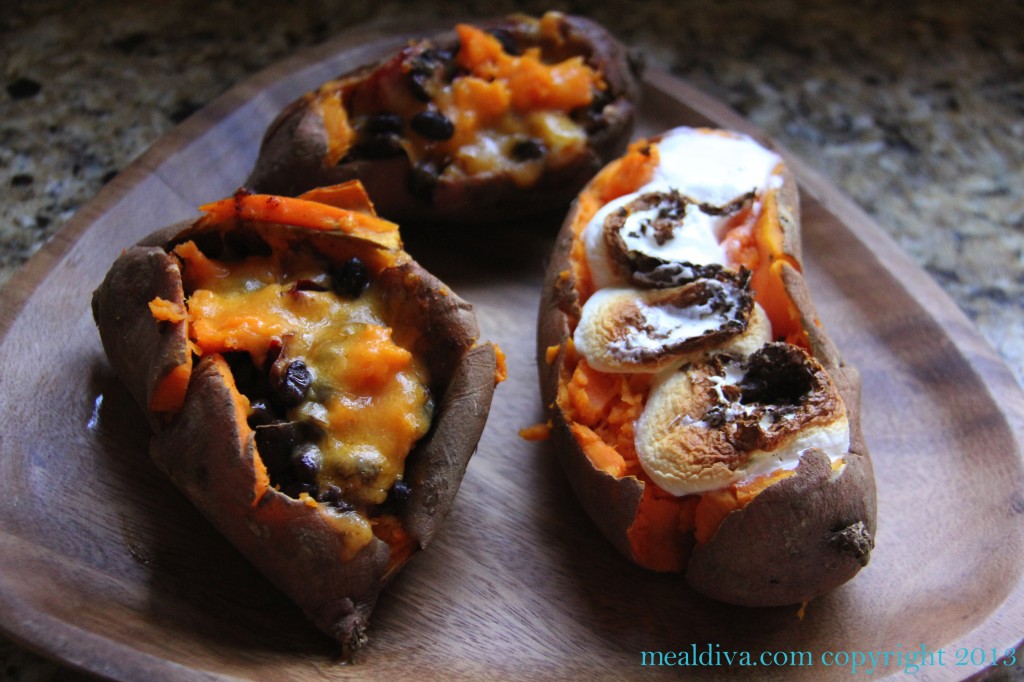 This time of year I look forward to a little more baking, roasting veggies and long simmered soups. However, once in a while I crave a quick, healthy dinner like these loaded sweet potatoes. I stuff them with beans, jalapeños and cheese. My kids prefer to stuff them with marshmallows…. occasionally I oblige…
These make a GREAT lunch as well! Enjoy!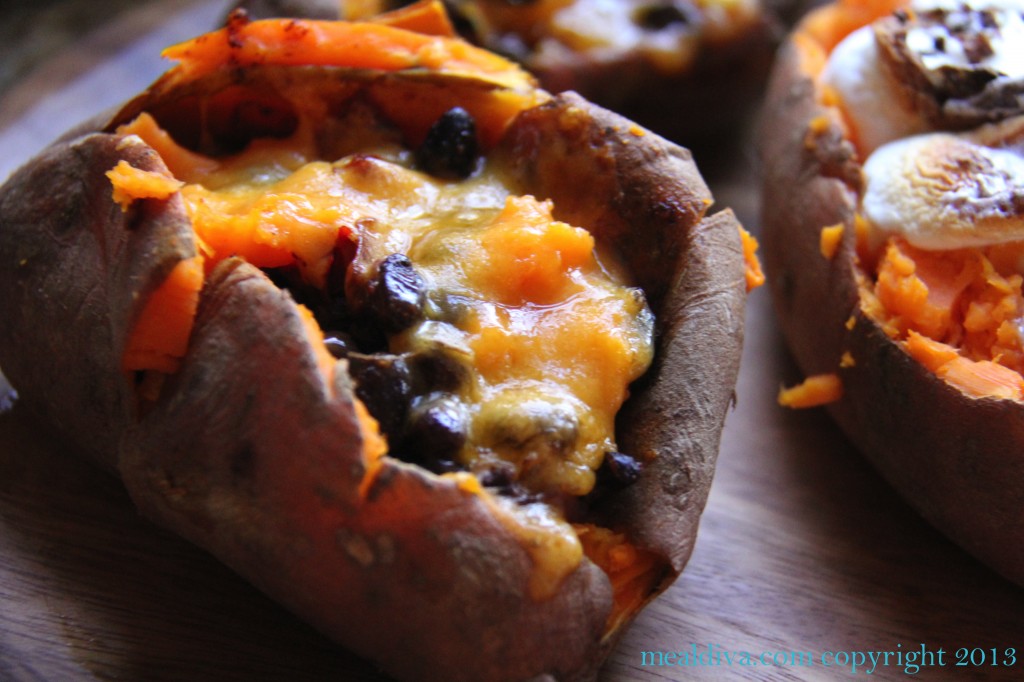 Stuffed Sweet Potatoes
Ingredients:
4 sweet potatoes
1 tbs. olive oil
½ onion, peeled and diced
1 ½ cup cooked black beans or 1 (15oz) can
1 jalapeno pepper, seeded and diced
¾ shredded cheddar cheese
Directions:
Preheat the oven to 400 degrees F.
Wash the sweet potatoes, scrubbing them well to remove any dirt.
With a fork, prick the sweet potatoes in a couple of spots and place them on a sheet pan.
Bake for about 45 minutes, or until a knife inserted in the center goes in easily.
When potatoes have 10 minutes of cooking time left, heat oil in a sauté pan over medium-high heat and add onion.
Cook for 3 minutes then add beans and pepper.
Sauté mixture until heated through, about 5-7 minutes. Remove from heat.
Slice the sweet potatoes lengthwise down the center and push the ends towards the middle so it opens up.
Remove a few tbs. of cooked sweet potato (careful not to rip the skin) and add to the bean mixture. Combine.
Stuff the sweet potatoes generously with the bean mixture and top with cheese.
Return to the oven.
Bake for another 20 minutes, or until the topping is bubbly and brown.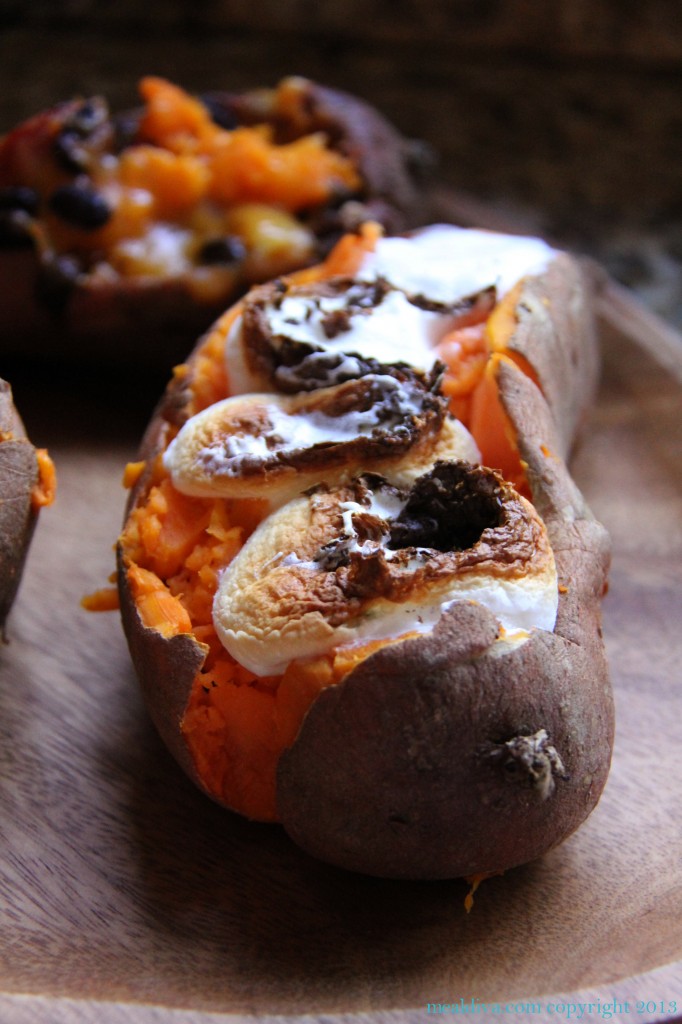 Marshmallow Topped Sweet Potatoes
Ingredients:
4 sweet potatoes
½ stick of butter
2-4 marshmallows per potato
Directions:
Follow the directions above for cooking the potatoes.
When potatoes are cooked, remove the inside and place in a bowl.
Add butter and mash to combine.
Return mixture to sweet potato skin and top with mash mellows.
Return potatoes to the oven and cook for another 10-15 minutes until the marshmallows are gooey.
I like to broil them at the end add an extra layer of crunch to the melted marshmallows. ☺