The first day of spring was March 20th and I'm so excited! Goodbye freezing rain of winter and welcome sunshine! I'm so excited that Daylight Savings is in full- effect; that outside workouts are bearable again; that flowers will be in bloom soon and charity season is in full swing (there are lots of yummy foodie-charity events going on right now).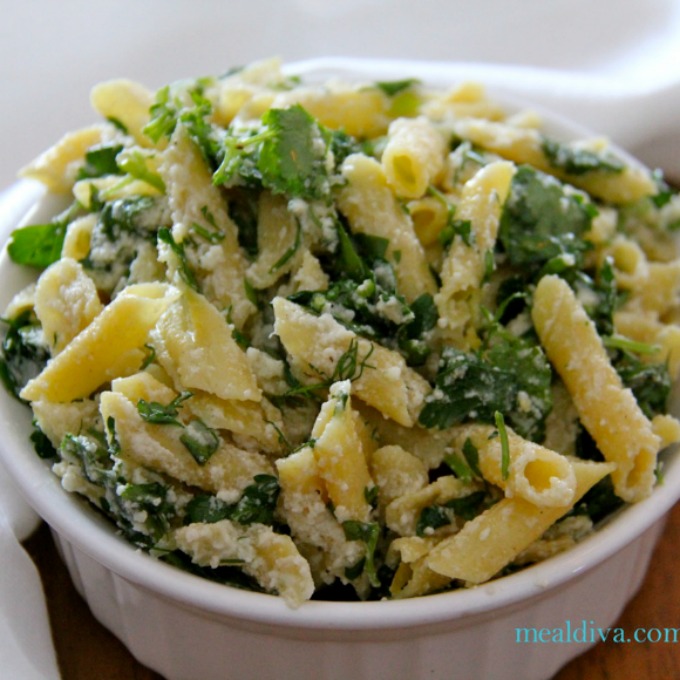 Most of all I'm excited because new season = new recipes using fresher ingredients!
To celebrate, today's #SundaySupper is all about delighting in the foods of the season! Thank you DB of Crazy Foodie Stunts and Valerie of Lifestyle Food Artistry for hosting today's yummy spring foodie celebration!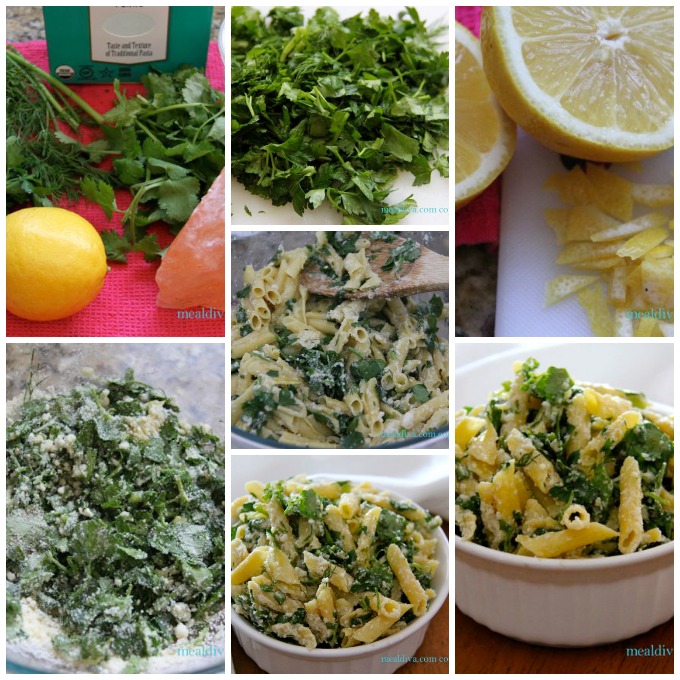 Today I'm cooking up an easy Spring Lemon Pasta dish featuring fresh herbs and lemon. When you have a variety of fresh herbs on hand like basil, parsley, tarragon and dill, all you need is a little olive oil and a nutritious and delicious meal like this lemon Pasta comes together in minutes. I promise you that your family will be impressed by this simple, easy pasta dish! Lets get cooking!
Spring Lemon Pasta
Ingredients:
½ lbs. gluten-free (or regular) penne pasta
½ cup roughly chopped herbs; parsley, chervil, tarragon, dill and basil
2 tbs. olive oil
1 lemon, grated and juiced
Sea Salt
1/8 tsp. ground pepper
½ cup Parmesan cheese
Directions:
Cook pasta in a large pot according to package directions.
Drain, then toss with mixed hers, oil, lemon zest and juice, a pinch of salt, pepper and Parmesan cheese.
Serve with additional cheese if desired.
Note: Chicken or white beans make nice additions to this recipe.
Are you as excited to welcome spring as I am? If so, be sure to check out the FANTASTIC recipes below:
Beverages
Appetizers
Sides
Entreés
Desserts