Flavorful Brussels sprouts are roasted to perfection in the oven. And they are EASY to make!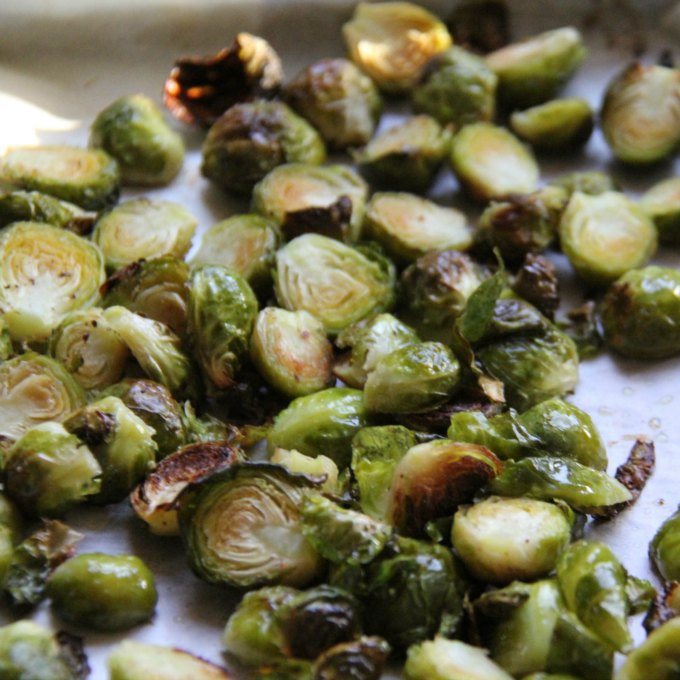 Don't think you like Brussels sprouts? This recipe will change your mind as you discover how roasting them brings out a complex flavor and subtle crunchiness that will have you addicted. The unfortunate fate of many Brussels sprouts is overcooking, which is why unpleasant childhood memories of a nasty, sulfurous odor coming from the stove has turned many people off. Once you embrace and respect a vegetable that has built-in protection from over cooking ( i.e. the smell), you will add them to your diet!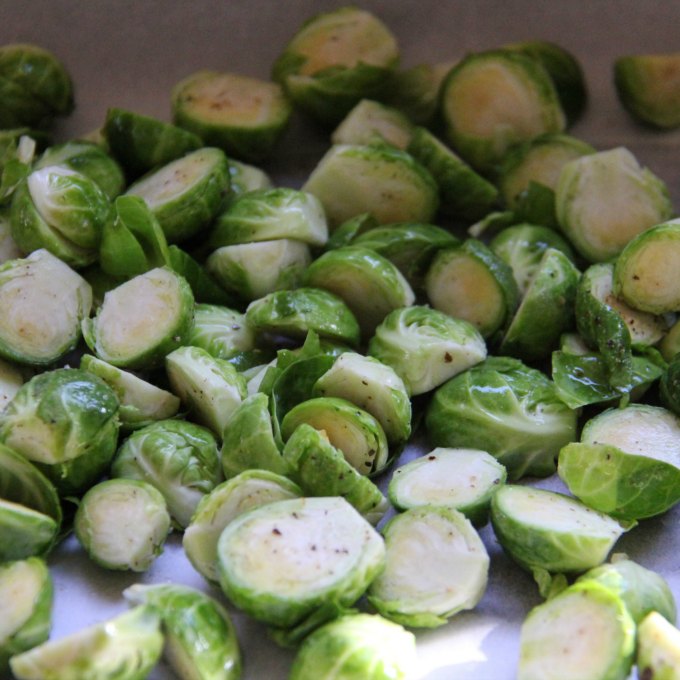 I think these little nutritional powerhouses should be served up more often then they are. Enjoy!
Simple Oven Roasted Brussels Sprouts
Ingredients: 
1-2 lbs. Brussel sprouts
3-4 tbs. olive oil
Salt and pepper to taste
Directions:
Preheat oven to 400 degrees.
Cut off the brown ends of the Brussel sprouts and pull off an yellow leaves then slice them in half.
In a medium sized bowl, toss sprouts with olive oil, salt and pepper then pour onto a sheet pan.
Roast for 30-35 minutes, tossing the sprouts every 5 minutes, until they are crispy on the outside and fork tender on the inside.
Check to see if additional salt is needed and serve hot.
Want more Brussels Sprouts? Be sure to check out my Thanksgiving Side Dish recipe line up as well as my Drew Approved Brussels Sprouts. Happy Cooking!