You are going to love this Shredded Rotisserie Chicken with Spinach and Bacon recipe.
I love a good old freshly roasted rotisserie chicken. I pick one up at least twice a month at Costco as an easy snack for the kids after school. Rotisserie chicken and some chopped up vegetables and apple slices are one of their favorite after school snacks. After the kids are done with there snacking, I always turn the leftovers into a quick and easy weeknight meal.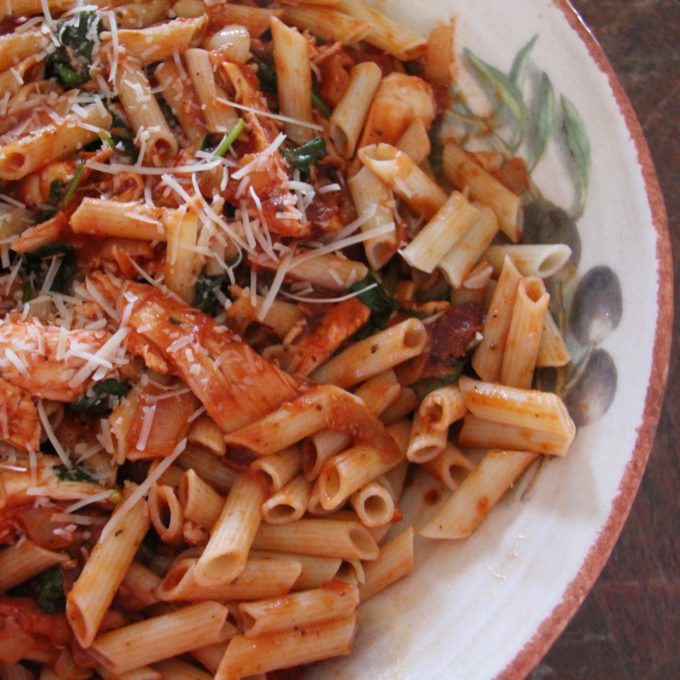 Two meals out of one chicken. Perfect.
It's easy to turn one rotisserie chicken into an easy, healthy and delicious dinner that your family will love as an easy weeknight meal. It can be made into Skillet Chicken Ravioli, Chicken Enchiladas, Buffalo Chicken Dip, Enchilada Stuffed Poblano Peppers, Crockpot Chicken & Rice Soup, Enchilada Casserole, Chicken chili or this fantastic Shredded Chicken with Spinach and Bacon dish. I served it tonight over gluten free pasta but you can serve it over zoodles or even brown rice.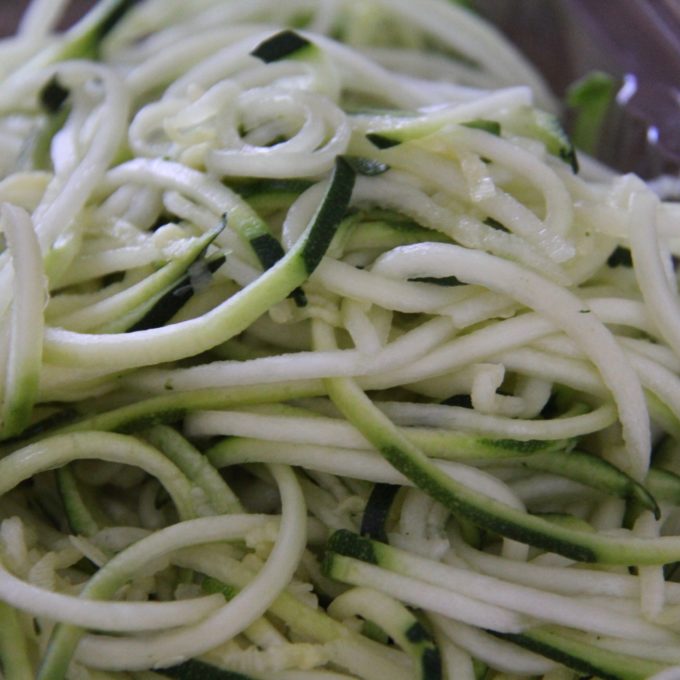 Gotta love a good zoodle recipe.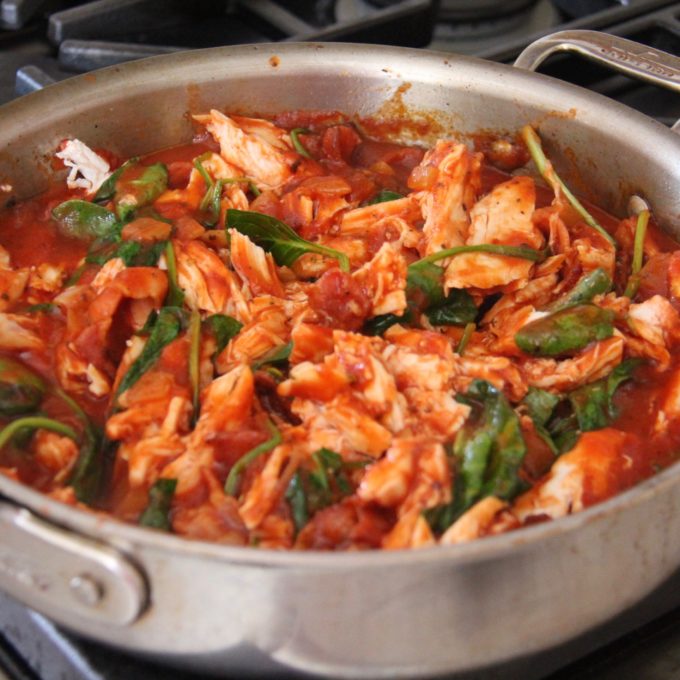 So flavorful.
So mouthwatering.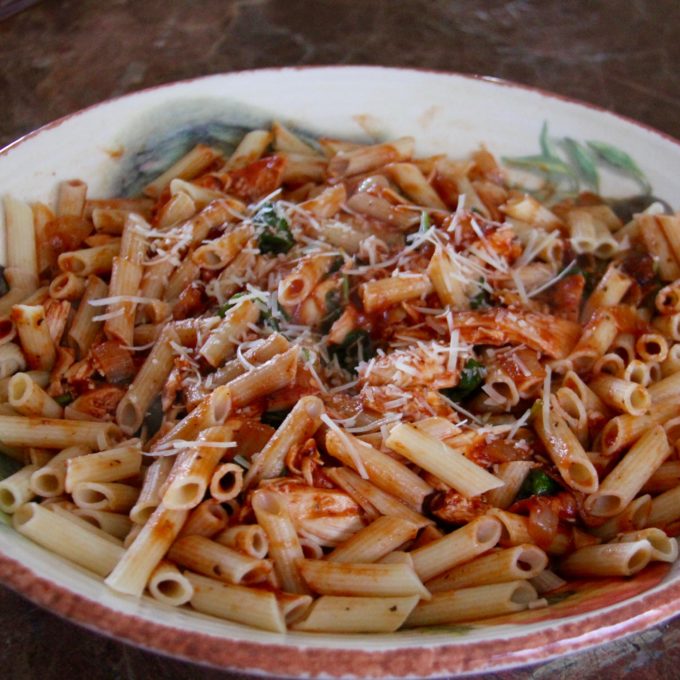 Enjoy!
Shredded Rotisserie Chicken with Spinach and Bacon
Ingredients:
2 tsp. olive oil
4 ounces bacon (about 4 strips), sliced crosswise into 1/4″ strips
1 small sweet onion, diced
1/2 cup dry white wine
3 garlic cloves, diced
2 tsp. Italian seasoning
1 (14-ounce) can diced tomatoes with sea salt
1 cup homemade chicken stock or low-sodium chicken broth
Pinch of crushed red pepper flakes
1 rotisserie chicken, shredded
1 package spinach
Crusty bread, pasta, zoodles or brown rice for serving
Directions:
Heat oil in a large skillet with a lid or braising pan over medium.
Cook bacon until fat starts to render, about 5-7 minutes.
Add onion and cook until they are soft and fat is rendered from bacon, 8–10 minutes more minutes.
Increase heat to high and add wine, garlic, and rosemary.
Cook, stirring, until wine is reduced by half, about 1-2 minutes.
Add tomatoes, chicken stock, salt, and red pepper flakes and bring to a boil.
Reduce heat to medium and nestle chicken in sauce.
Top with spinach, cover, and cook until it is wilted, about 6 minutes.
Stir spinach into sauce and cook, uncovered, until chicken is warmed through, about 5 minutes more.