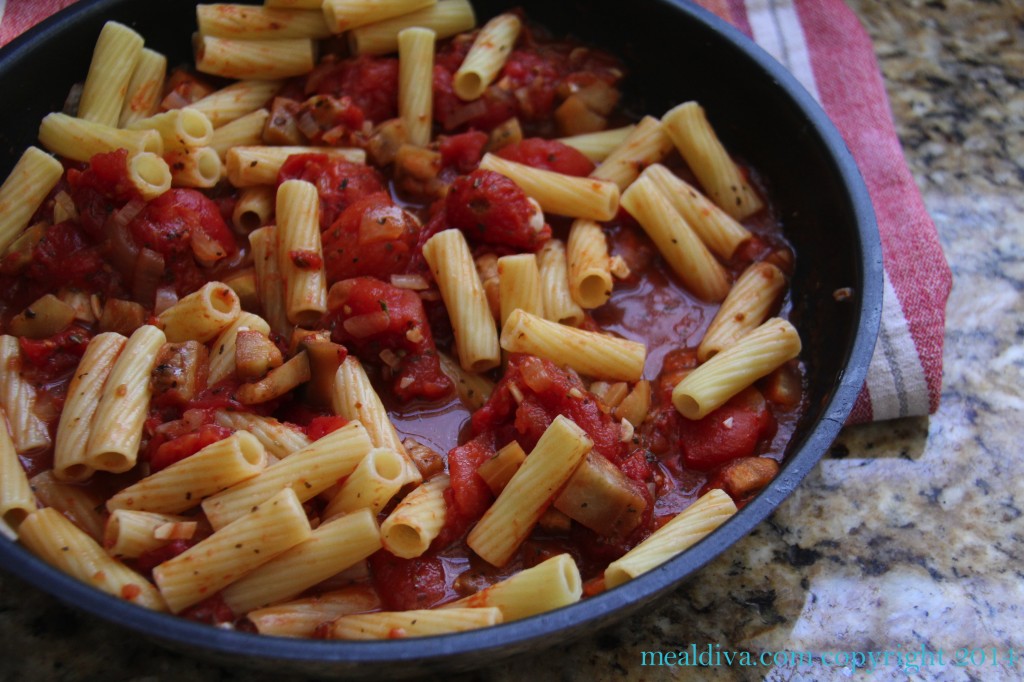 Did you freeze any vegetables last summer? I froze two small eggplants and it's time I used them up.
Ahh… a little taste of summer in March!Perfect!
With the exception of salting the eggplant, this dinner came together in 30 minutes. Sometimes simple meals are the best kind! Happy Cooking!
To make this a MealDiva Approved meal, serve it with a nice side salad and garlic bread!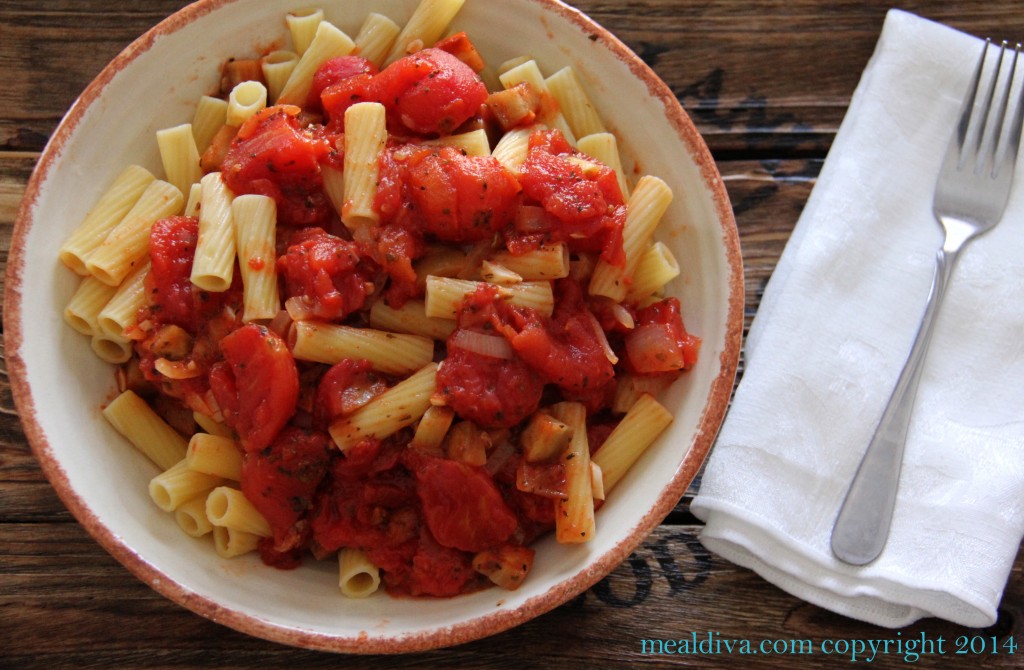 Quick Eggplant and Tomato Pasta
Ingredients:
2 small eggplants, peeled and cut into 1/2-inch cubes
1 tablespoon olive oil
3 cloves garlic, minced
1 (28-ounce) can peeled and crushed, or diced tomatoes with Italian seasoning
Salt and pepper to taste
A small handful of fresh basil leaves, torn
1 box whole-wheat pasta of choice cooked al dente
Directions:
Place eggplant in a colander and season generously with salt.
Let stand for 40 minutes.
Rinse the salt off the eggplant, and pat dry.
Place the olive oil in a large skillet over medium-high heat, add eggplant and cook, stirring often, until golden brown on all sides, about 10 minutes.
Add garlic and sauté for 1 minute then add tomatoes and their juice to the pan.
Simmer until sauce has slightly thickened, about 15 to 20 minutes or longer depending on how juicy your tomatoes are.
Add salt and pepper to taste.
Add the basil and cook 1 minute more.
Serve over pasta.