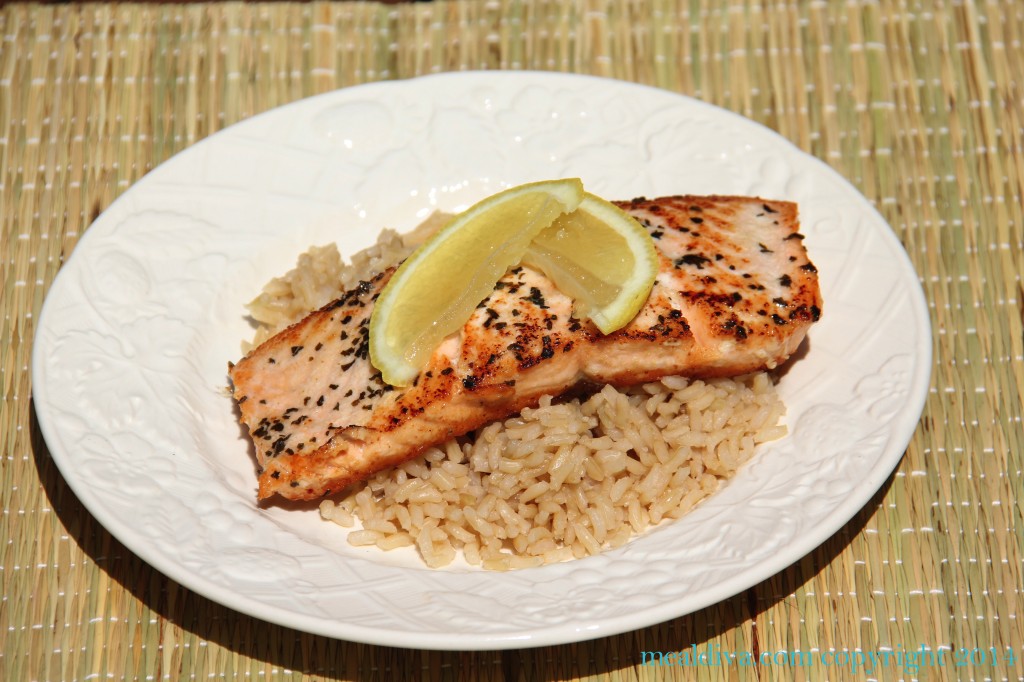 This might be the easiest, salmon recipe EVER. Seriously, this satisfying, quick and healthy salmon dish is perfect for a busy weeknight dinner.
In fact, it's so easy that I didn't even photograph the "how-to" part. So go add this salmon recipe to your weekly meal plan and get cooking! To make this a MealDiva Approved dinner, serve it with a delicious side of green beans and 1/2 cup of brown rice.  If you would like easy recipes like this one delivered right to your inbox, sign up for my newsfeed. Enjoy!
Quick & Easy Salmon
Ingredients:
1 tbs. garlic powder
1 tbs. dried basil
a pinch of salt
4 (6oz) salmon filets
2 tbs. butter
4 lemon wedges
Directions:
Stir together the garlic powder, basil, and salt in a small bowl then rub in equal amounts onto the salmon fillets.
Over medium heat, melt the butter then cook the salmon until browned and flaky, about 5 minutes per side.
Serve each piece of salmon with a lemon wedge.