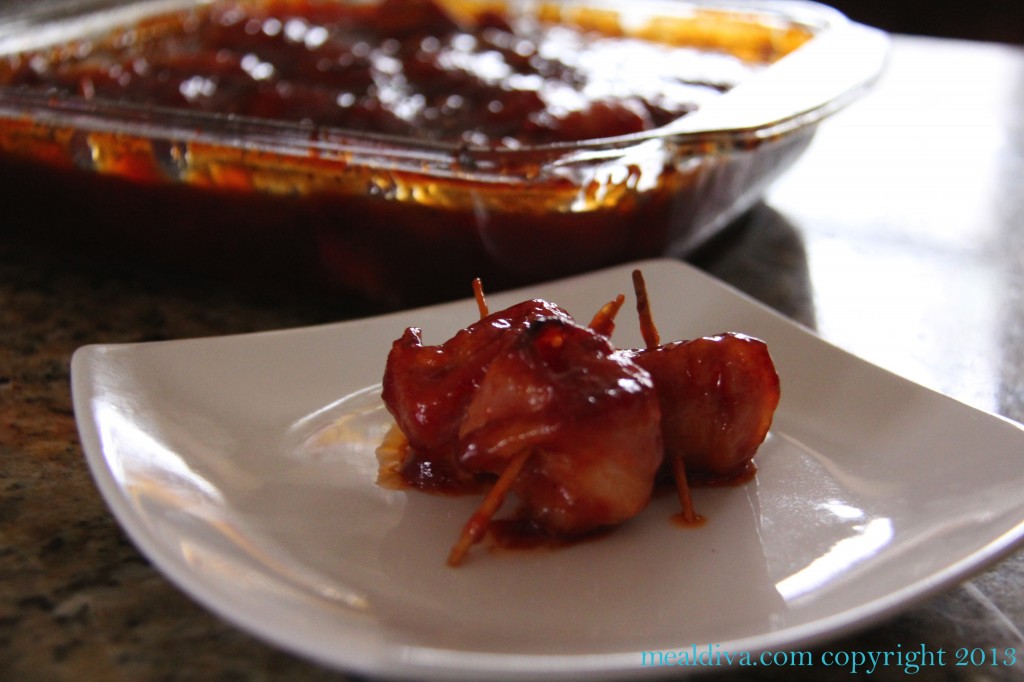 Ahhhh, water chestnuts wrapped in bacon. Hello old friend.
This is probably the best holiday appetizer of all time. I serve it once a year, every year and everyone begs for the recipe. Warning: it's addictive and it will go fast.
So here it is: a classic appetizer that will knock your socks off!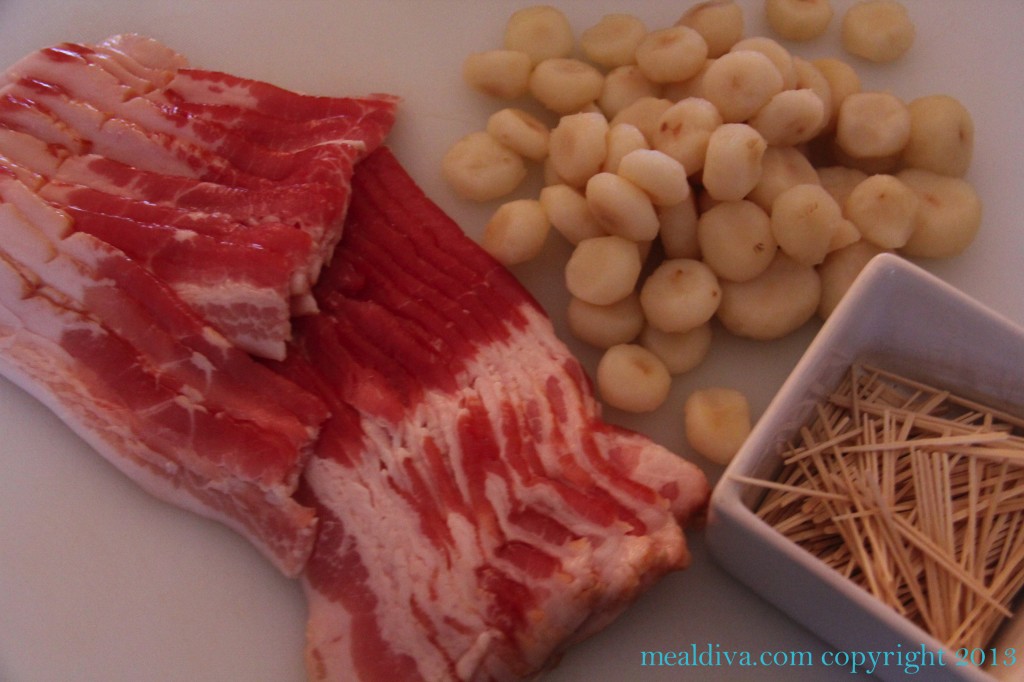 First, assemble your ingredients. I used bacon from Mini Mac Farm.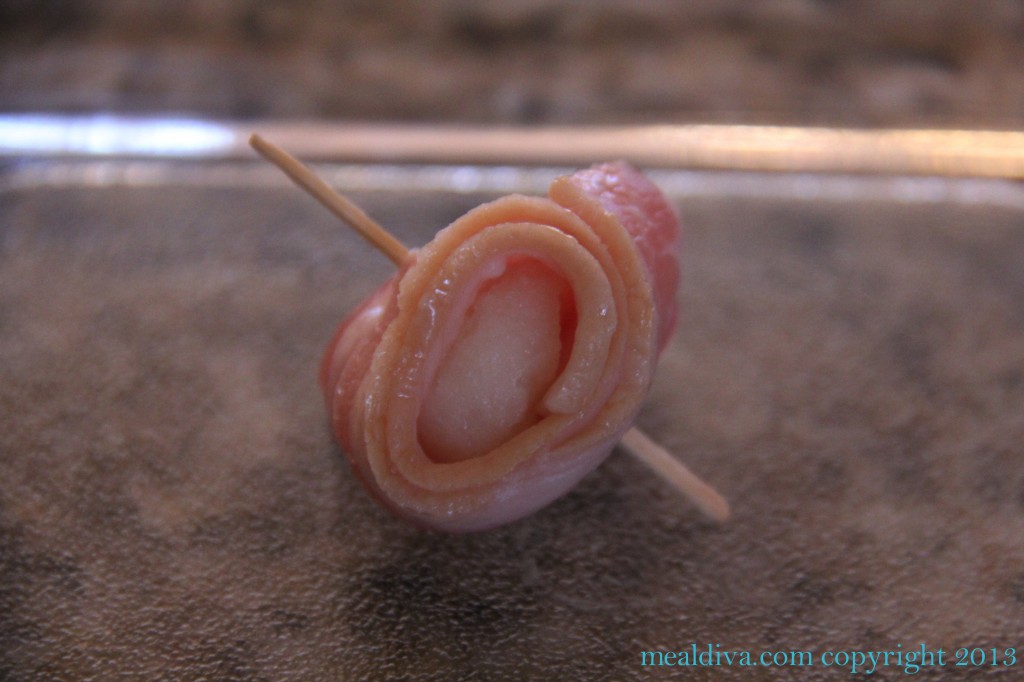 Next, wrap a slice of bacon around each water chestnut.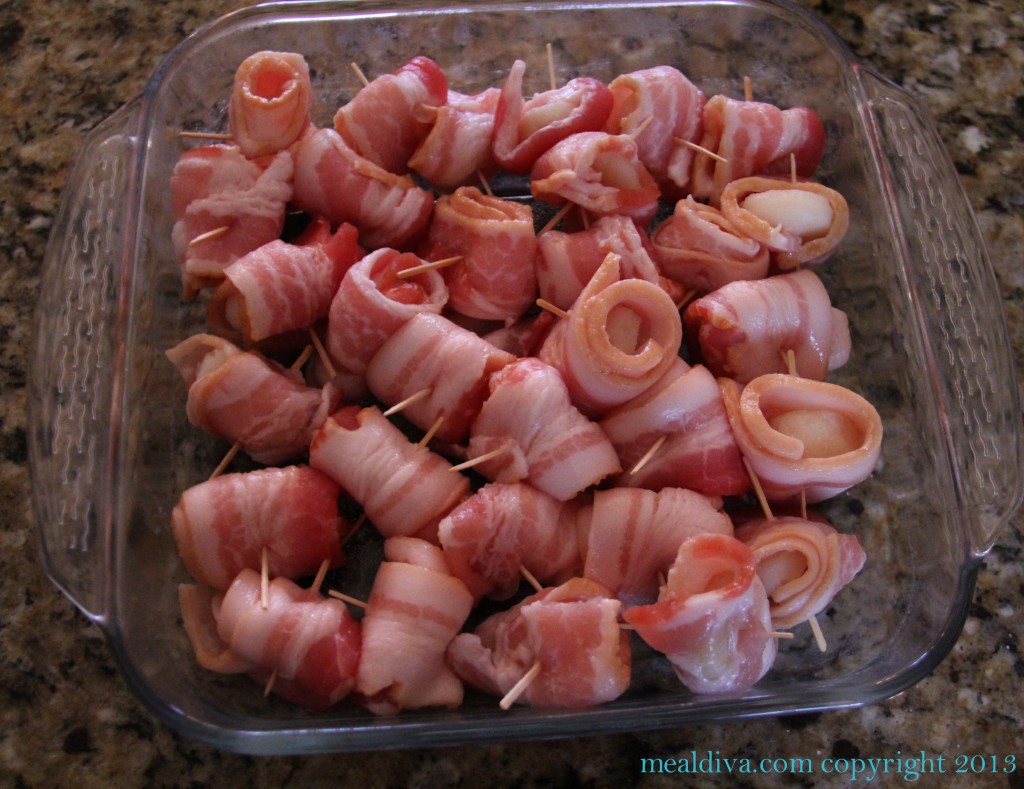 Bake in the oven for 20-30 minutes( make sure the bacon is crispy before proceeding with the recipe). While cooking, make sauce. When finished, pour sauce over top and return it to the oven for an additional 20 minutes.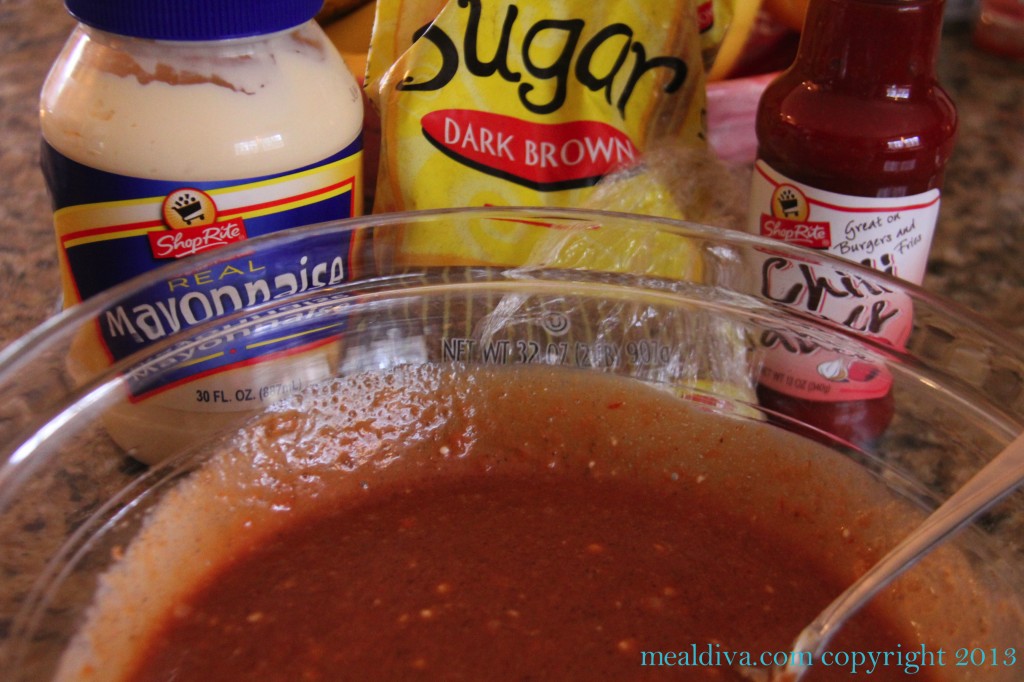 When done baking, allow to cool for 5 minutes then remove from the sauce to a platter and enjoy!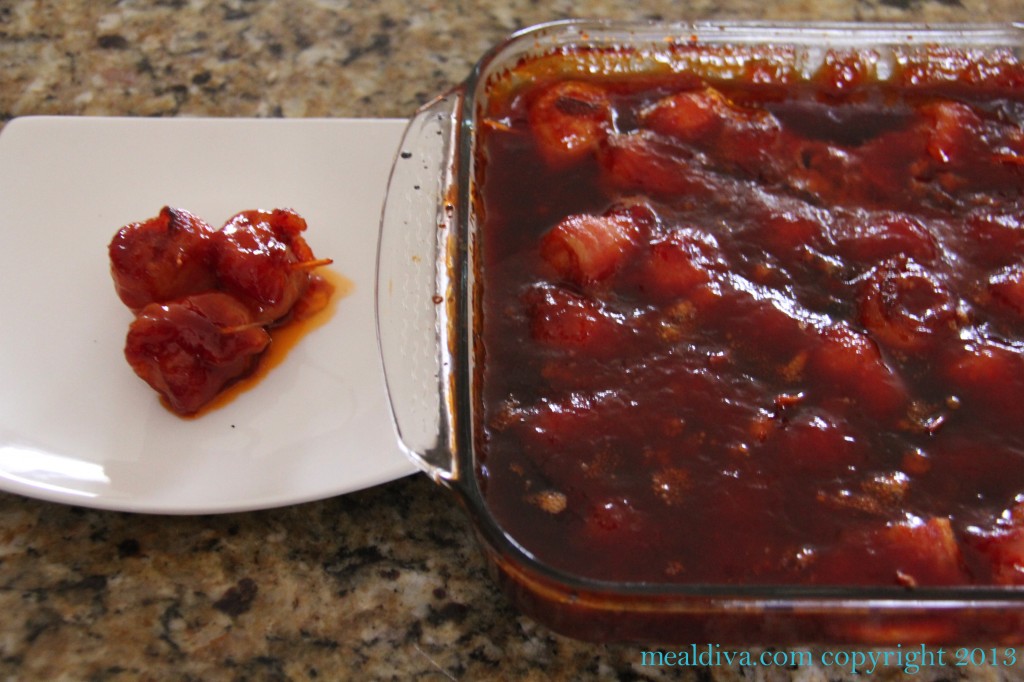 Water Chestnuts Wrapped in Bacon
Ingredients:
2 cans water chestnuts, drained
1 package of bacon
½ cup mayonnaise
1 cup chili sauce
1 cup brown sugar
Directions:
Preheat oven to 400 degrees
Cut bacon slices in half and wrap one piece around each water chestnut.
Use a toothpick to secure them together.
Place in a baking dish and bake for 20-30 minutes
In a bowl, mix together mayo, chili sauce and brown sugar, set aside.
Remove baking dish from the oven and pour the sauce mixture over top.
Return to the oven to bake for another 20 minutes.
Serve hot.
If your looking for ideas on how to manage holiday indulgences while staying healthy and fit, check out 11 Ideas for Staying Healthy During The Holiday's.