It is cherry tomato season here in New Jersey! If your like me, you may be surrounded by an onslaught of healthy, lycopene packed ripe tomatoes that are threatening to consume every meal.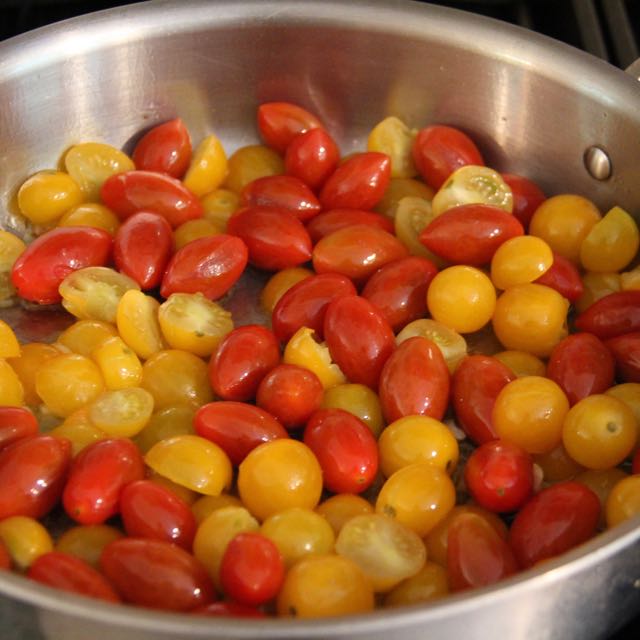 Personally, I can only handle so may raw red tomatoes eaten straight off of the vine, no matter how good they taste. So if your a victim over tomato overload ( or simply wondering how best to use up tomatoes during their peak season), this recipe will save you. There are few things more delicious then fresh pasta with cooked cherry tomatoes, farm fresh mozzarella balls and basil.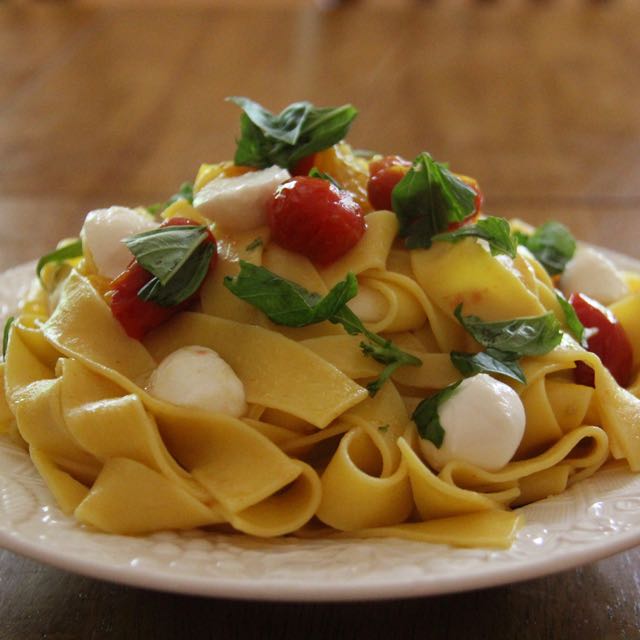 Time to confess, I used Gluten-Free Pappardelle Pasta and it was delicious so it this dish will probably be extra delicious is you use real Pappardelle! First start by slicing 1/2 the cherry tomatoes in half ( this creates a nice texture) and get them simmering in the pan with the garlic and olive oil.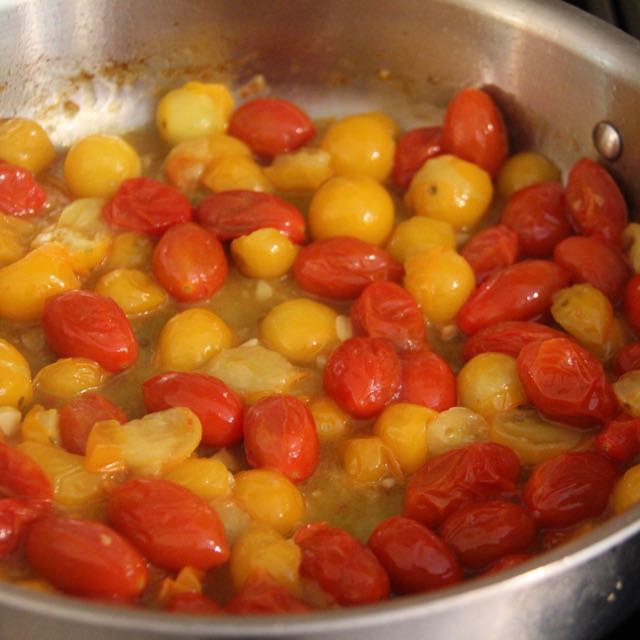 These little bites of goodness will start to soften and release their juices, as they do, get your pasta on to boil. Once the pasta is cooked, strain and add 1/4 cup of the cooking liquid into the cherry tomato mixture to create a sauce.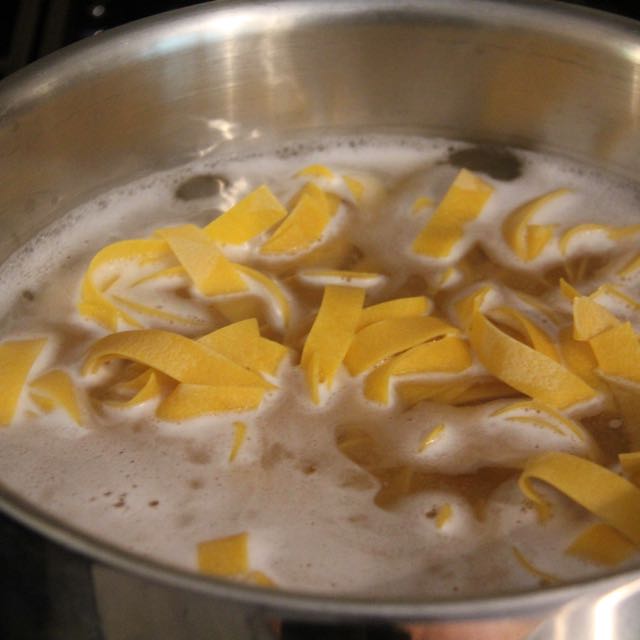 Once the sauce has come together, add the fresh mozzarella balls and fresh basil. Enjoy!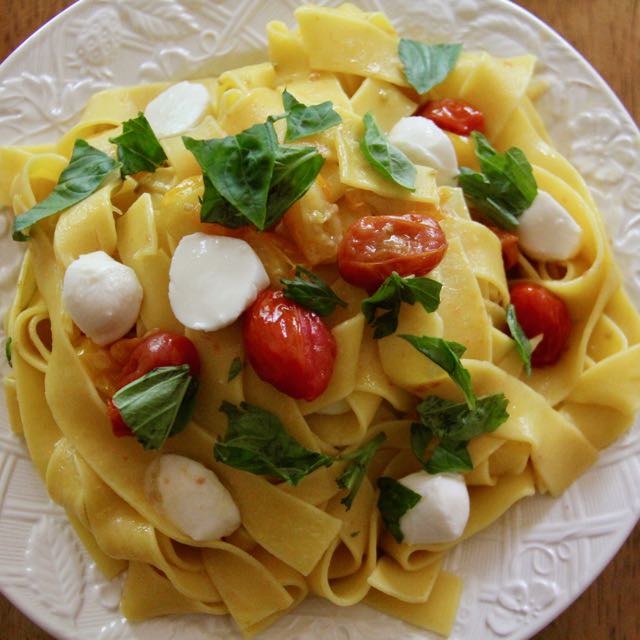 Pappardelle with Fresh Cherry Tomatoes, Mozzarella & Basil
Ingredients:
4 tbs.olive oil, divided
5 cloves garlic, diced
1 pint red cherry tomatoes
1 pint yellow cherry tomatoes
Pinch of sea salt
Pinch of crushed red pepper flakes
1 package pappardelle pasta
¼ cup pasta cooking liquid
7 ounces cherry size fresh mozzarella balls, halved
½ cup fresh basil, chopped
Directions:
Put a large pot of water on to a boil to cook your spaghetti.
Start by preparing the sauce. Slice about ¾ of the red and yellow cherry tomatoes in half, leaving the remaining ¼ of the tomatoes whole.
Heat 2 tbs. olive oil in a large saucepan. Add the garlic and sauté over medium-low heat for about 3 minutes until slightly golden and fragrant.  Add the cherry tomatoes, salt and chili flakes and cook for about 12 minutes stirring periodically, until the tomatoes have softened.
Once you add the cherry tomatoes to the saucepan, it's time to start cooking your pasta. Boil water and cook according to package directions,  reserving ¼ cup of the cooking liquid.
Drain pasta and return it to the pot and toss with 2 tbs. olive oil to keep it from sticking together. Set aside while you finish your sauce.
Using the back of a spoon, gently crush some of the cherry tomatoes to release their juices. Add the ¼ of cooking liquid and allow the sauce to simmer for another 3-5 minutes until slightly thickened.
Pour the cherry tomato sauce over the spaghetti and toss to coat. Stir in the halved mozzarella balls and chopped basil and serve immediately. Enjoy!