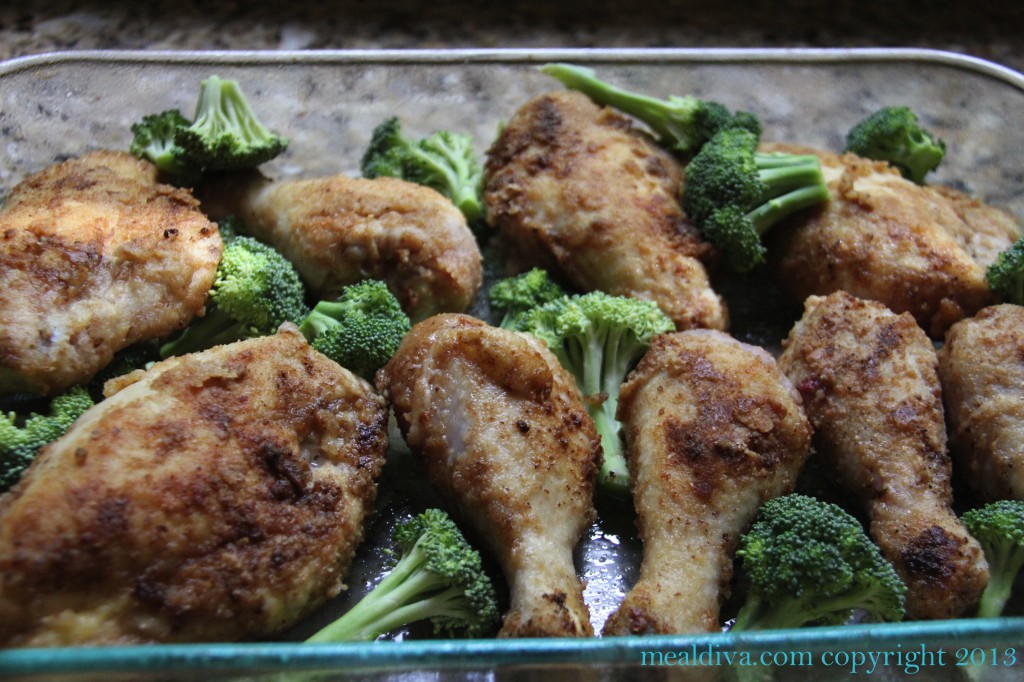 Meet the newest "favorite" Chinese inspired recipe in the MealDiva house. It's really brilliant and bursting with flavor, both savory and sweet, thus Sweet and Sour Chicken!
Did I say this was FANTASTIC??
To make this a MealDiva Approved dinner; serve with 1 cup of whole-wheat rice and a nice side salad with 2 tbs. ( perhaps Asian style) dressing. Enjoy!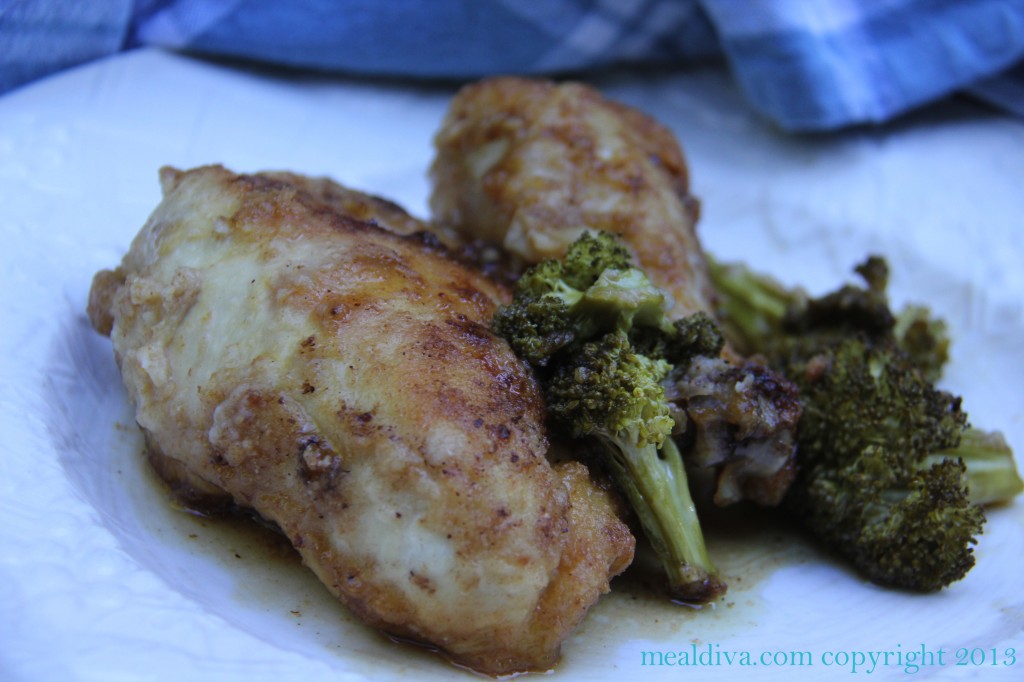 Out-Of-This-World-Sweet & Sour Chicken
Ingredients:
8 chicken pieces (I used chicken breasts and drumsticks)
4 tbs. olive oil (you may need a little more)
¼ cup whole-wheat flour (you may need a little more)
3 tbs. soy sauce (I recommend organic, low sodium)
3 tbs. water
1- cup sugar (I used sugar in the raw but white is fine and it dissolves better)
½ cup vinegar (plain, white vinegar)
1-2 heads of broccoli, cut into florets
Directions:
Preheat oven to 350
Pour olive oil into a small bowl.
Pour flour into a different small bowl.
Dredge the chicken by dipping the chicken into the olive oil then in the flour; making sure the chicken is coated.
In a large skillet over medium-high heat, brown the chicken until crispy, about 10-15 minutes.
Drain and place in a large baking dish.
Place broccoli in the same baking dish
To make sauce: combine soy sauce, water, sugar and vinegar. Stir until the sugar dissolves.
Pour sauce over the chicken and broccoli
Bake, covered in the oven for 45 minutes.
Uncover and cook another 15 minutes until chicken is cooked through and juices run clear.
Serve over rice.