One Pan Taco Salsa Chicken with Cilantro and Lime – this easy recipe was born when a craving for taco's struck but I didn't have any shells.
Here's what this recipes isn't: fussy, complicated, complex, difficult, elaborate, laborious, burdensome or tricky.
Here's what it is: fast, easy, simple, delicious, versatile, crowd pleasing, satisfying, beautiful and speedy.
To be honest, if you don't have fresh cilantro and lime you can still enjoy a quick and yummy dinner without those ingredients. It just won't look as pretty.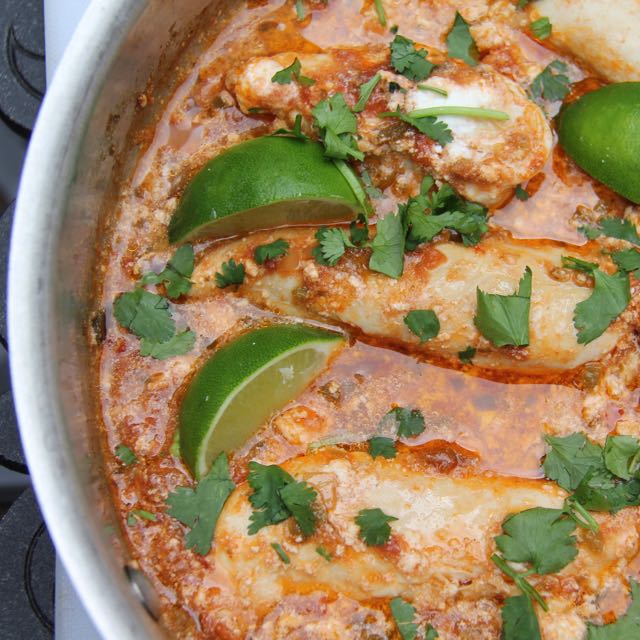 There is no excuse not to make dinner tonight!
One Pan Taco Salsa Chicken with Cilantro and Lime
Ingredients:
1 to 1 1/2 pound boneless skinless chicken tenders
1 packet taco seasoning
2 cups salsa
1/4 cup sour cream
1 lime, juiced
1 lime cut into quarters
fresh cilantro, for garnish
Directions:
Sprinkle chicken on both sides with taco seasoning.
In a large skillet over medium high heat, brown chicken for 4-5 minutes on each side.
Add  salsa to the pan. Simmer for 10 minutes until the chicken is fully cooked.
Remove pan from heat and stir in the sour cream and lime juice.
Sprinkle with fresh cilantro to serve.