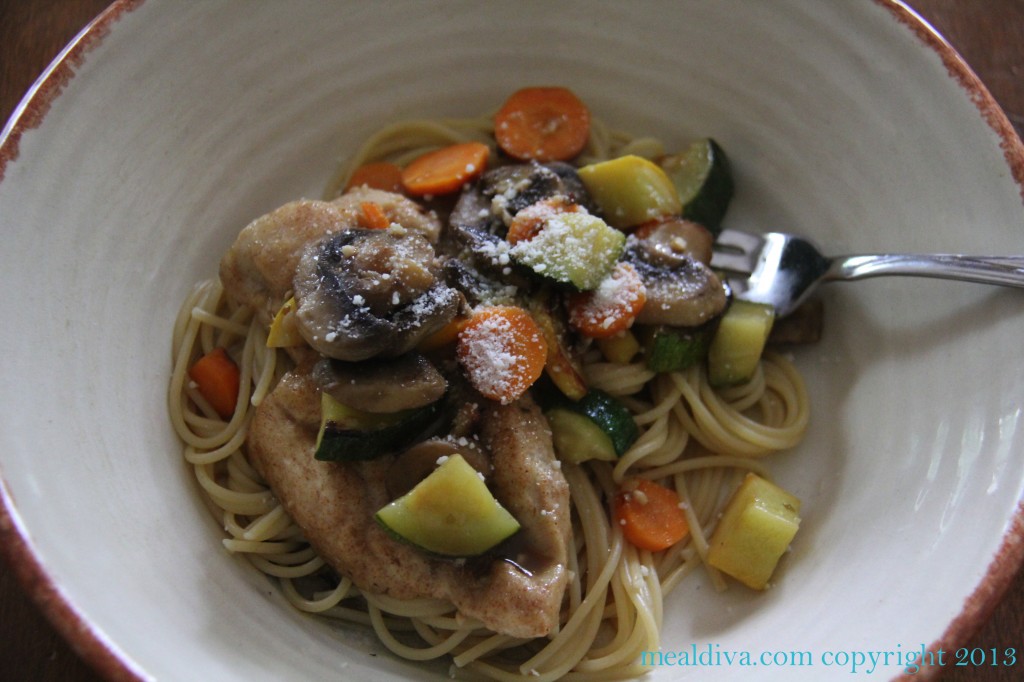 I'm dedicating this meal to my sister who lives in Newport Beach, CA. This chicken is a three-pot meal and is full of fantastic summer flavor! It's a complete, Karen friendly, Mealdiva approved dinner! Enjoy!
First, make your dredging mixture and flour the chicken. Dredging is just covering your chicken in the herb-flour mixture. Be sure to shake off the excess.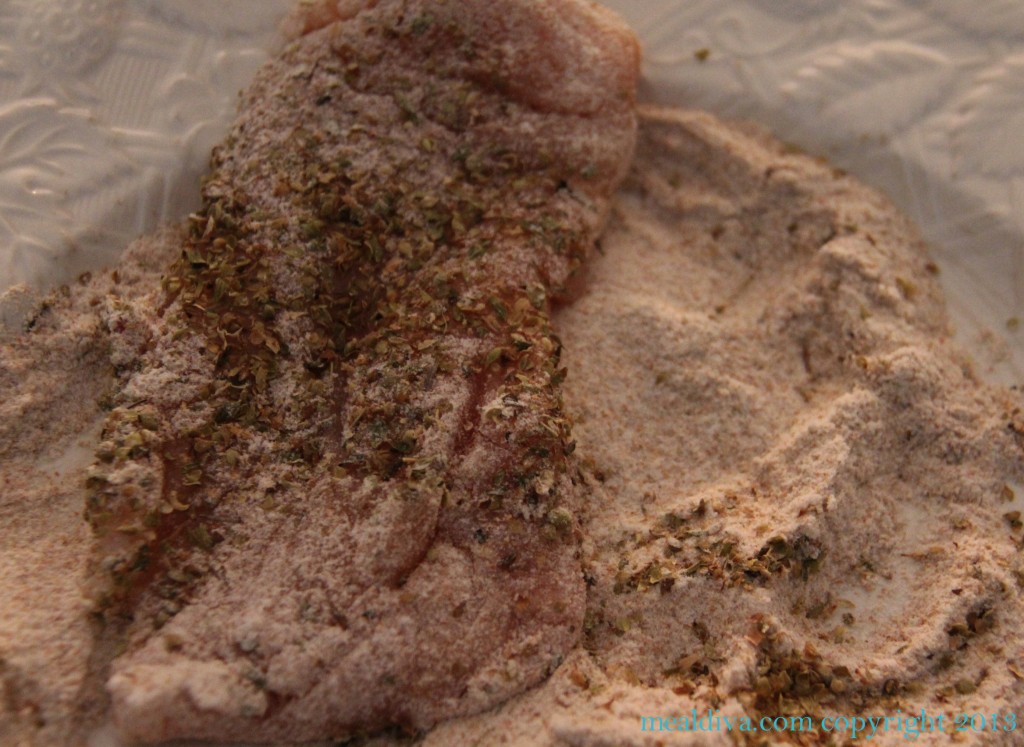 Next, set the whole-wheat pasta to cook in a pot of boiling water. As the pasta cooks, brown the chicken and mushrooms.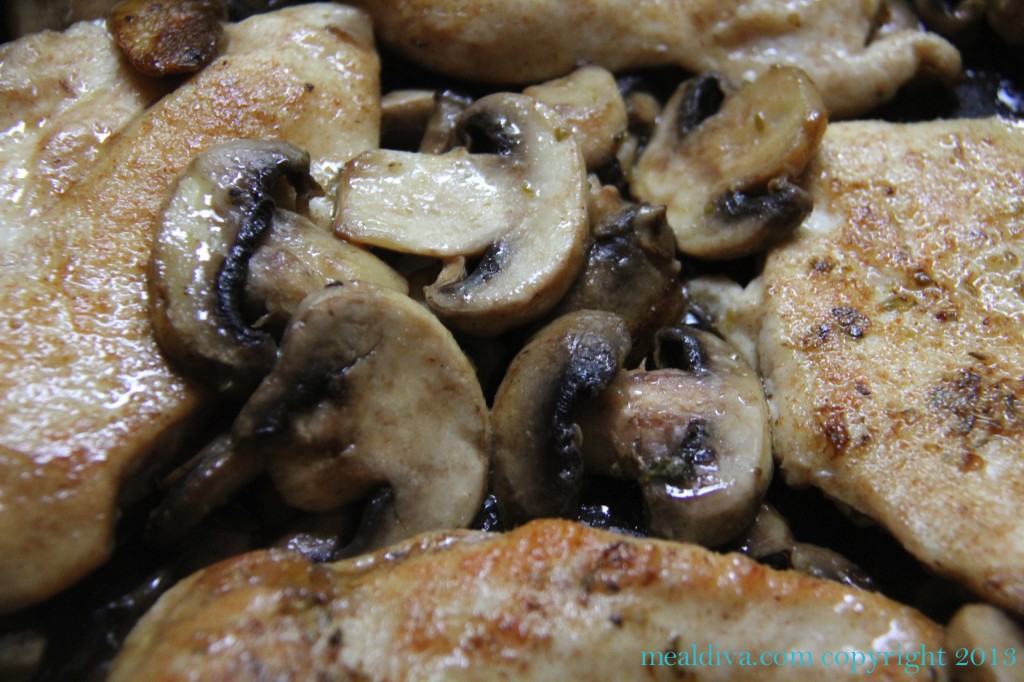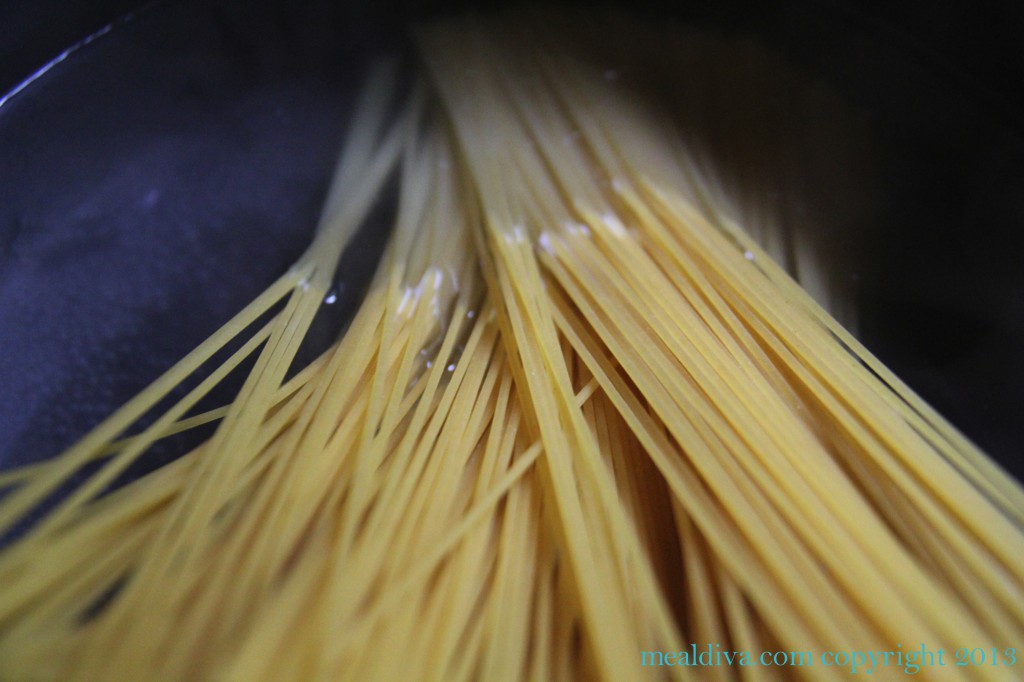 In a separate pan, saute the vegetables until they are still firm but starting to soften, 5 minutes.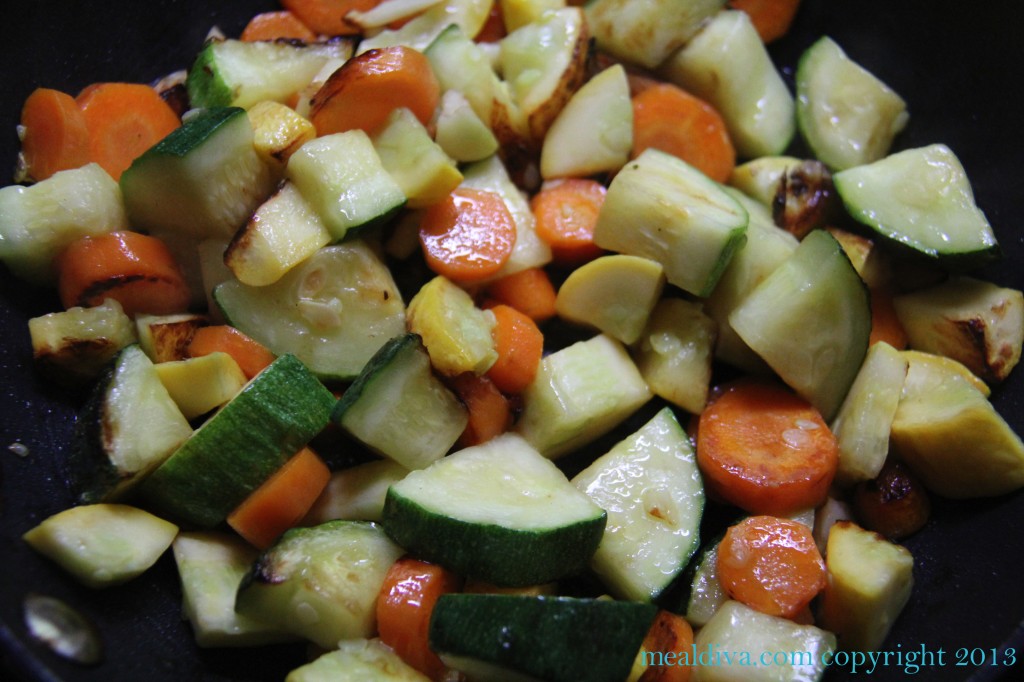 Next, nestle the vegetables into the chicken skillet and simmer for 5 minutes. When done, serve one chicken breast with a heaping scoop of veggies on top of 1- cup whole-wheat pasta. So yummy!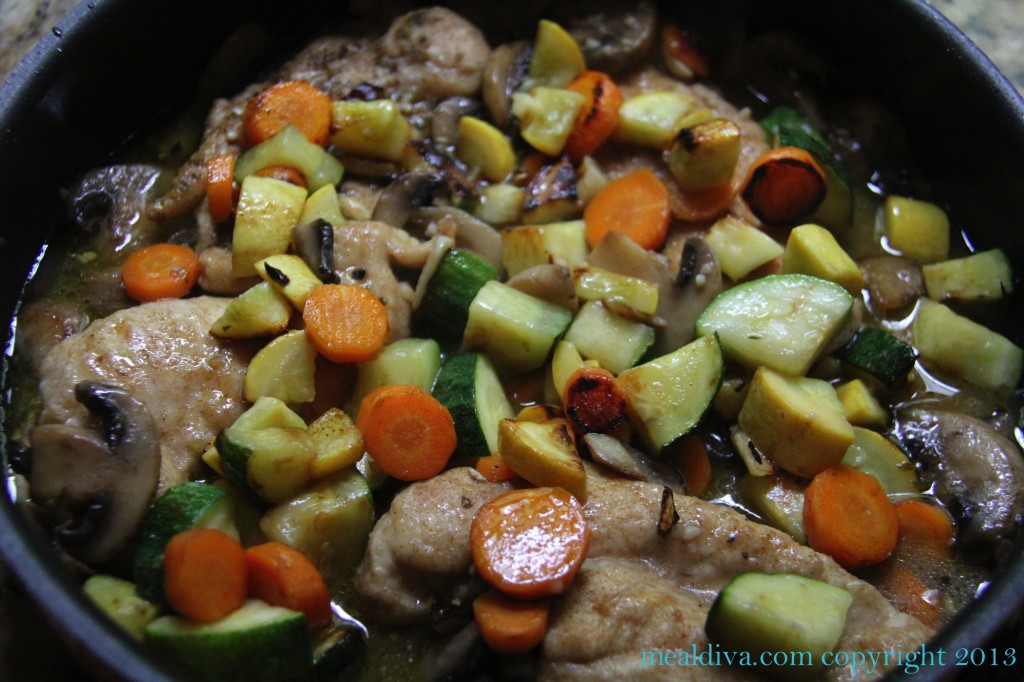 Newport Beach Chicken
Ingredients:
¼ cup whole-wheat flour
¼ tsp. salt
¼ tsp. pepper
½ tsp. dried oregano
4 skinless chicken breasts, thin sliced or pounded
2 tbs. olive oil
1 cup mushroom, sliced
½ cup cooking sherry
½ cup chicken broth
1 garlic clove, minced
½ lemon, juiced
4 carrots, diced
1 large zucchini, sliced
1 box of whole-wheat pasta
Directions:
In a small bowl or dish, mix flour, salt, pepper and oregano
Dredge chicken in flour mixture
Heat olive oil in a large skillet on medium-high
Place chicken in the skillet and brown for 3 minutes per side
After 6 minutes, add garlic to the pan and sauté for 1 minute then add mushrooms
Pour in sherry, lemon juice and chicken broth and bring to a boil.
Lower heat, cover the skillet and simmer for 10 minutes, turning the chicken once.
While chicken is simmering, add pasta to pot of boiling water and cooking according to package directions. Then, in a different pan, sauté carrots and zucchini in 1 tbs. of olive oil for 5 minutes.
Add veggies to the chicken skillet for the remaining 5 minutes and then serve!