Let me introduce you to My Famous Cauliflower Puree. Prepare to be blown away.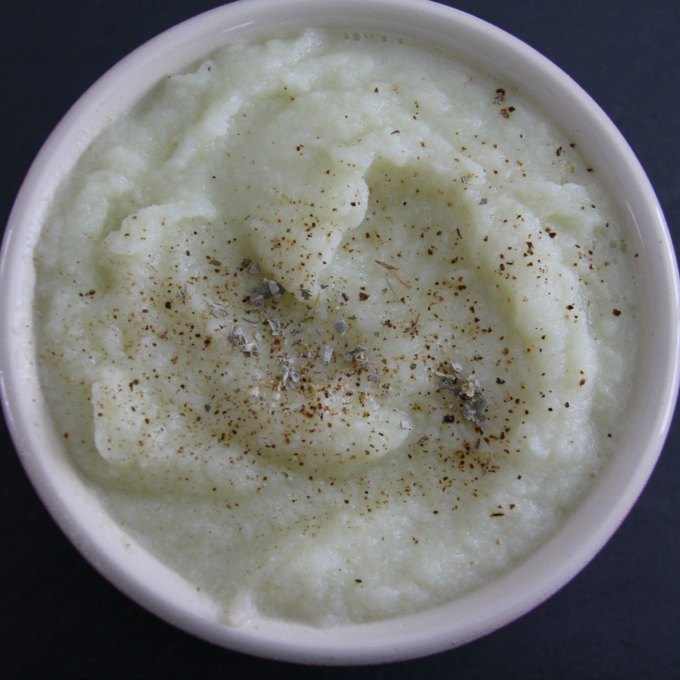 Looking for a healthy substitute to mashed potatoes? Why not give pureed cauliflower a whirl? All of my MealDiva clients RAVE about this recipe; meat and potato loving husbands have been seriously impressed by the absolute awesomeness of this recipe. Seriously – it's time to try it. I promise that there won't be mutiny in your kitchen. Heck, your baby will even like this.
All you need is a cauliflower and some simple pantry staples.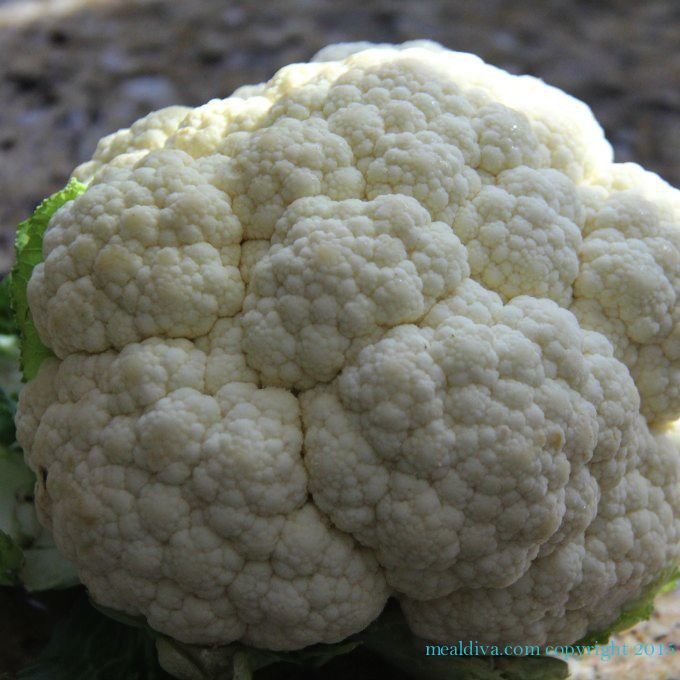 And a steamer basket.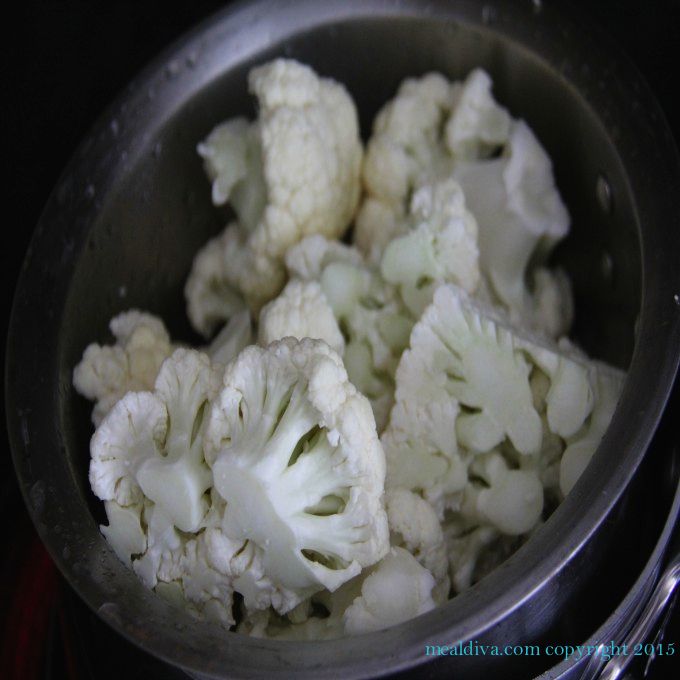 And a blender or food processor.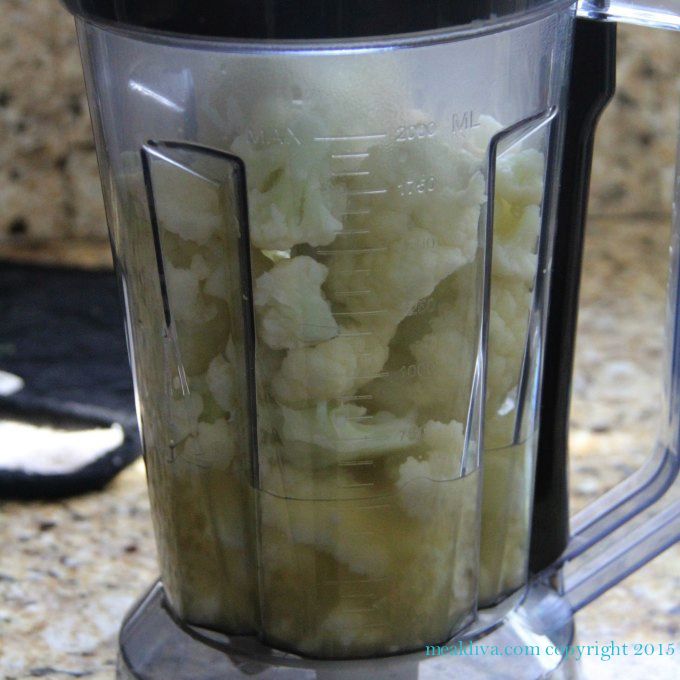 Really, that's it.
Want to make it even tastier?
This mashed cauliflower dish makes a great base for any of your favorite add-ins as well. For example, if you prefer cheesy mashed potatoes, try adding 2-3 ounces of creamy goat cheese, or a sprinkling of nutritional yeast for a vegan variation. You could also add fresh herbs like chives or basil to the puree. Just like stuffed potatoes, the add-on options are endless.
If you're serving a large crowd, be sure to double or triple this recipe! Enjoy!
My Famous Cauliflower Puree
Ingredients:
Medium-sized head of cauliflower, chopped into florets (about 1½ lbs.)
1 tbs. minced garlic
1/2 cup chicken or vegetable broth
Salt and pepper to taste
Directions:
Fill a large saucepan with about an inch of water, and insert a steamer basket. Bring the water to a boil, and add the cauliflower florets.
Reduce the heat to a simmer and cover, allowing the cauliflower to steam for 6-8 minutes, or until fork tender.
Drain the steamed cauliflower, and transfer to the bowl of a large food processor or blender.
Add in the garlic, broth and salt and pepper ( feel free to add more broth to your desired texture).
Blend and adjust the seasonings to your taste.
Serve warm and enjoy!
To make this a MealDiva Approved recipe, serve it along side some Short Ribs, Pot Roast or Chicken.