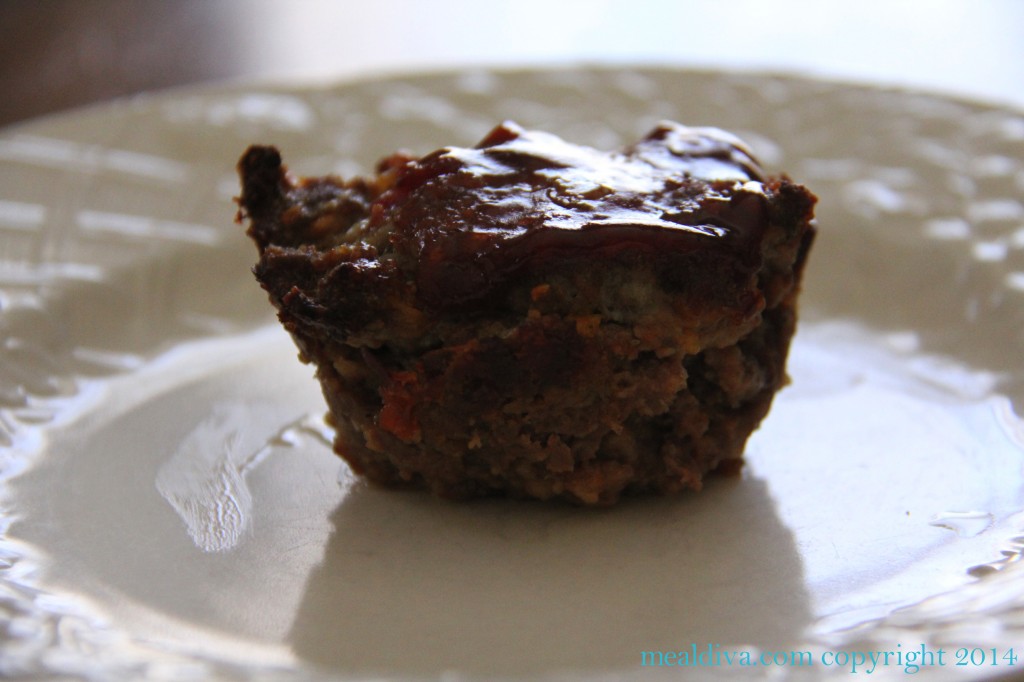 Welcome to "Featured Friday" with Momma's Meals! Today, Tammi at Momma's Meals and I are having a fun recipe exchange! Tammi and I connected through #SundaySupper and have similar food blogging philosophies and lifestyles: we both have young children and went from take out queens to cooking up tasty, easy recipes at home! Turns out we are both wine lovers as well – a blogging friendship made in Heaven!
Momma's Meals has soooooo many yummy recipes and I had a hard time choosing only one to blog about (we might have to do another feature friday)!
I finally chose BBQ Bacon Meatloaf Cups because I have an obsession with individual serving- sized –food (like personal chili pots, mini sweet potato pies and mini muffins) and the recipe was a hit in my house! My kids called them "giant meatballs" and gobbled them right up! I know yours will too!
So what is Momma's Meals cooking up from MealDiva? You'll have to go visit to find out!
My cooking adventure began (like always) by setting out all of the ingredients. BTW: two thumbs up to the addition of  Dijon mustard in meatloaf –tasty!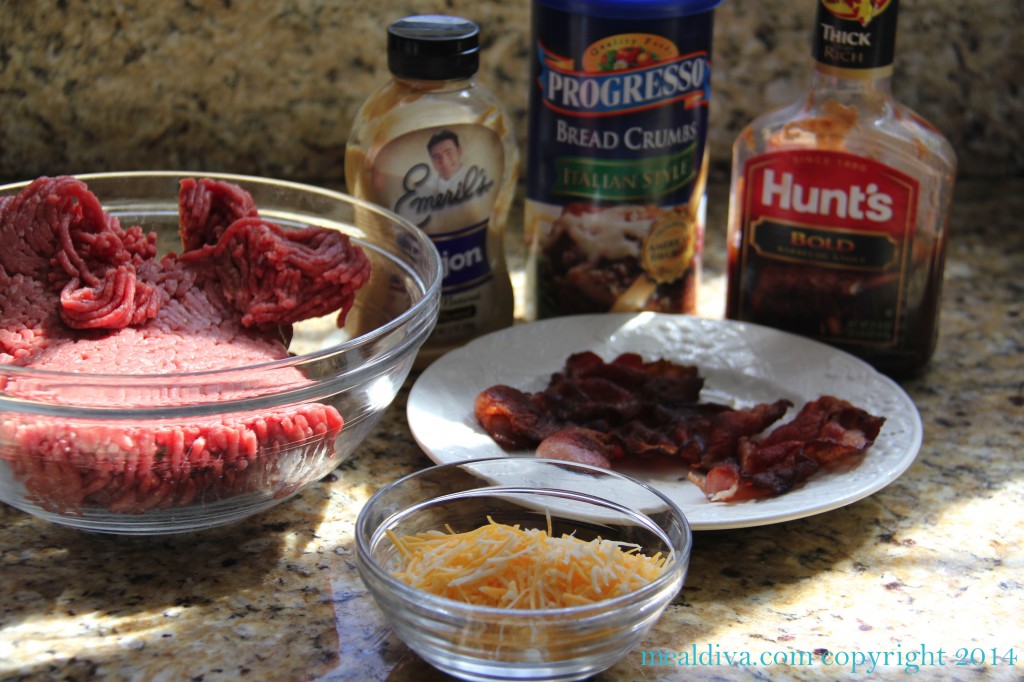 Oops! I forgot the egg…. here it goes into the mixing bowl…just in time!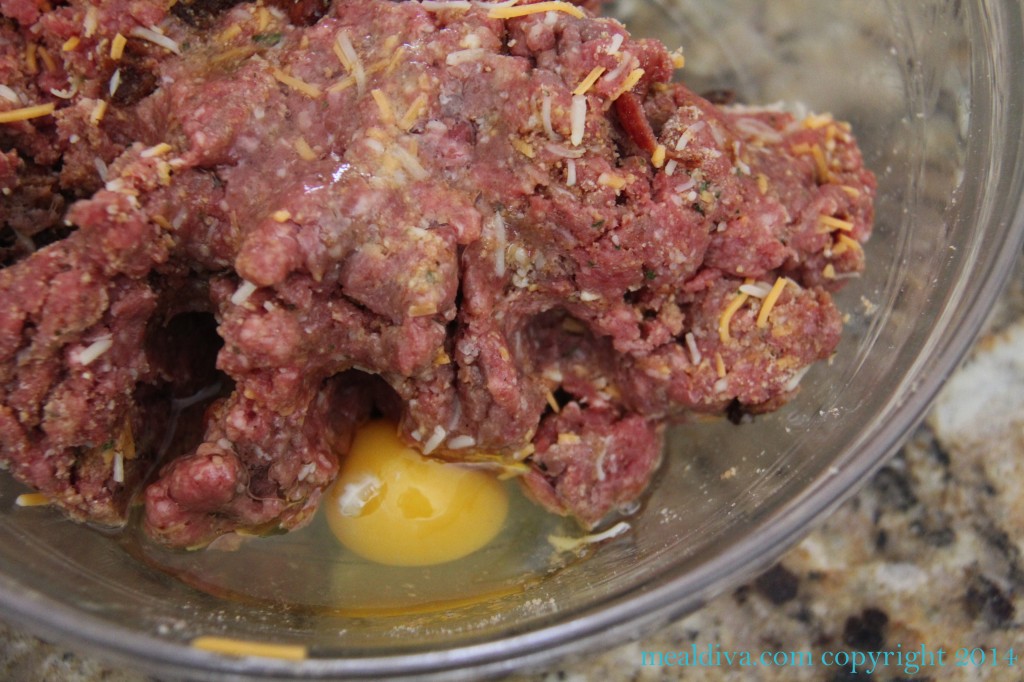 Once all of the ingredients are mixed together, place the meatloaf mixture into the muffin tins and press gently.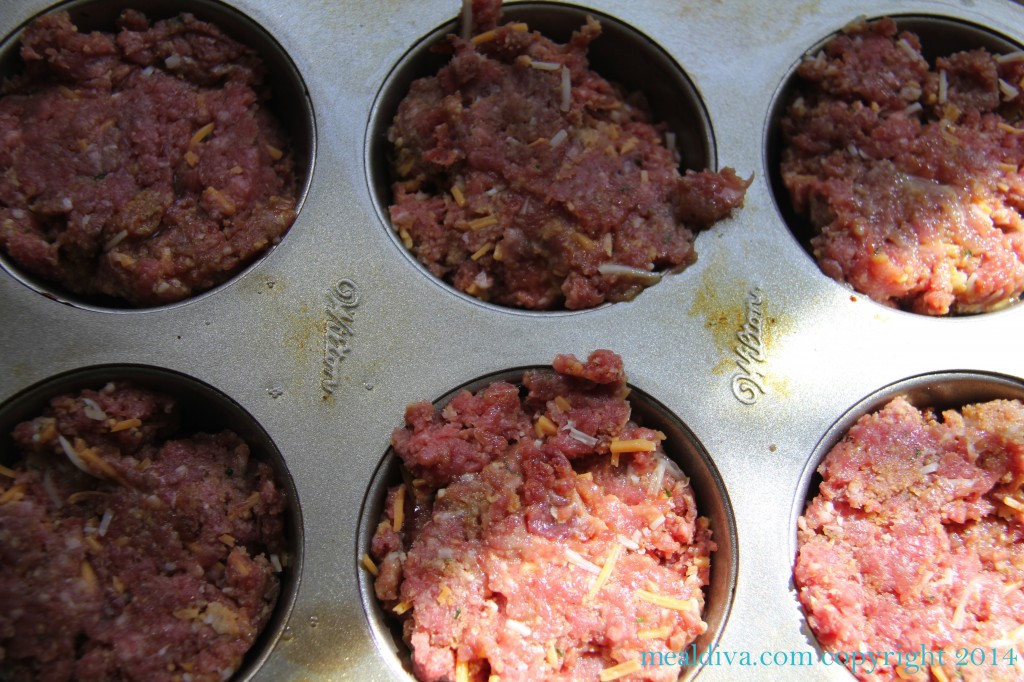 Top it off with a little extra BBQ sauce… isn't this looking yummy???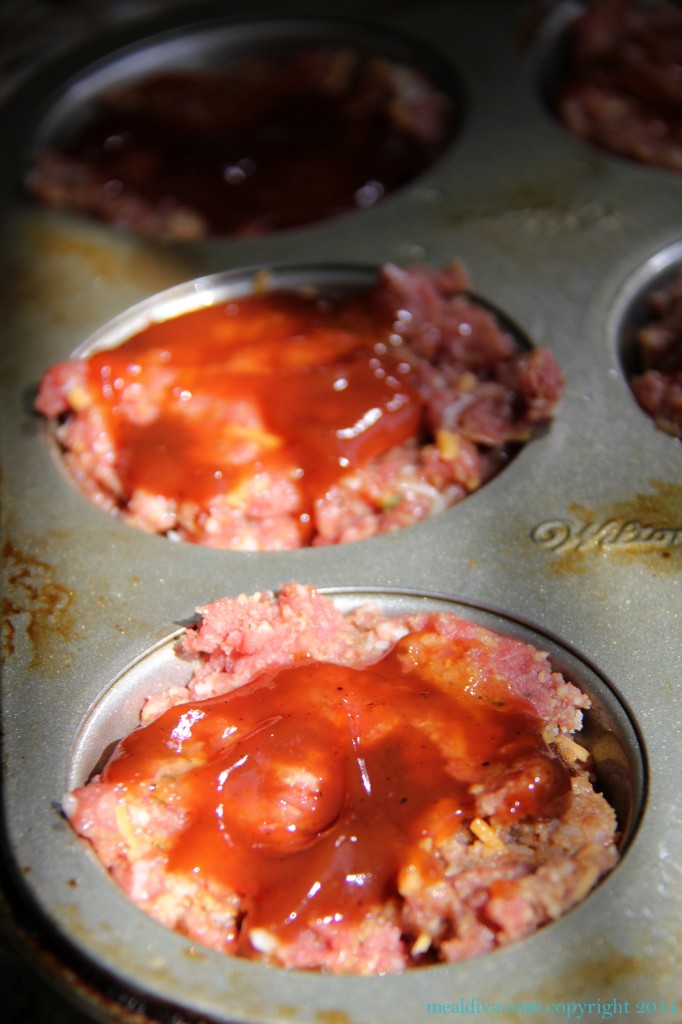 Pop them into the oven for 25 minutes or until they are done cooking! The smell is outstanding and the kids started showing up in the kitchen asking what was for dinner. The mini meat loafs looked fantastic and were a little crunchy and sweet on the top but moist and savory on the inside. Absolutely delicious!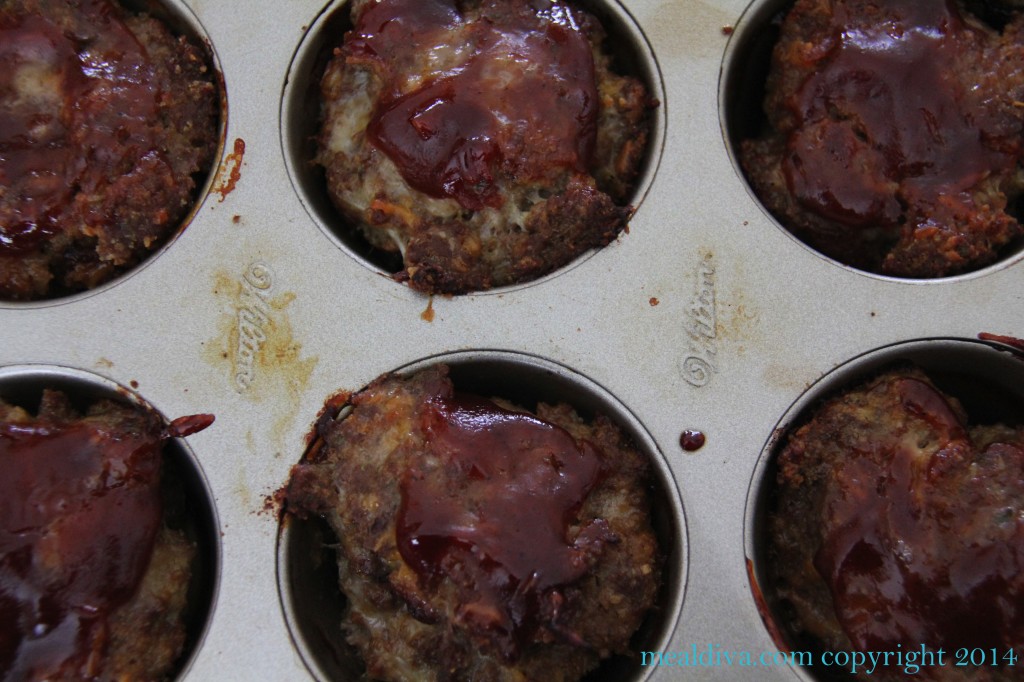 To make this a MealDiva approved meal, serve with a side of carrot fries and roasted potatoes!
Momma's Meals BBQ Bacon Meatloaf Cups
Ingredients:
1 lbs. ground beef
1 egg
4 pieces of pre-cooked bacon, diced
1 cup BBQ sauce, separated
¼ cup seasoned bread crumbs
1 tbs. Dijon mustard
¼ cup grated Mexican cheese
Cooking Spray
Directions:
For cooking instructions, visit Momma's Meals website by Clicking here . While your visiting her blog, be sure to check out all of her delicious recipes! Happy Cooking!