Pop quiz: Is the zucchini a fruit or a vegetable?
According to Wikipedia, it is an "immature fruit." I guess that makes sense since it has seeds… but I think most people consider it a vegetable. Regardless, they are really mellow in taste and therefore take on flavors easily, making them a perfect companion to stir-fry's, salads, risotto and breads.
I think we are in the height of zucchini season here in New Jersey. Everywhere I look, people are giving them away, usually for free!  So today, I wanted to honor the Summer Squash one last time! Two weeks ago I talked about stuffing zucchini and peppers, last week I talked about zucchini bread and today, I wanted to share a great Mexican Zucchini Skillet dish from www.skinnytaste.com. Skinnytaste featured this dish last week and I gave it a try. I didn't have all of the ingredients on hand so I changed it up a little. We served it over rice and it was wonderful. Feel free to give my version a try and then, since I know you have lots of zucchini, check her's out as well. I think you will enjoy both!
First, prepare all of the ingredients that will go into the dish. It's much easier if all of your chopping and measuring is done ahead of time.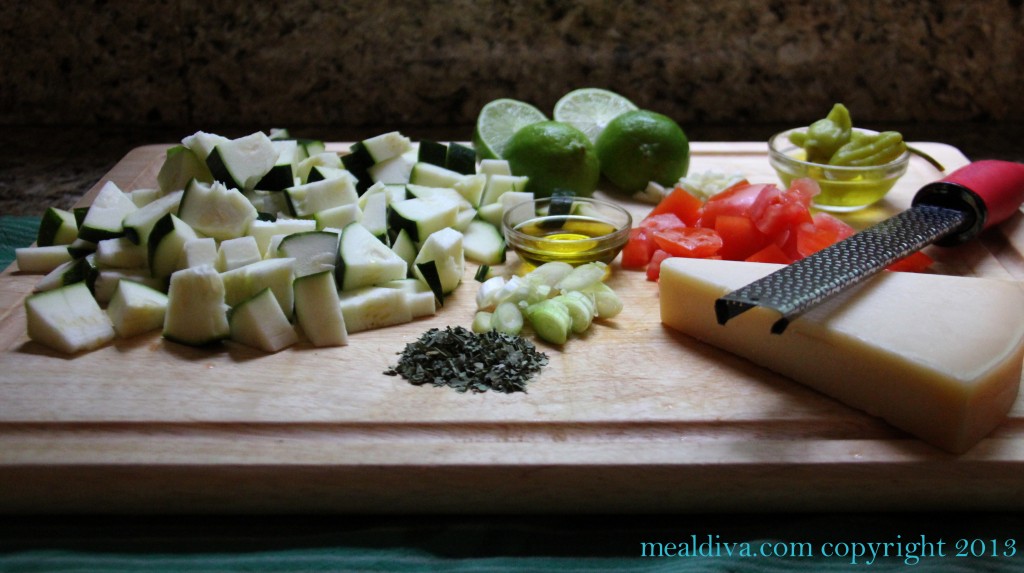 Starting with the garlic, into the pan goes all of the ingredients.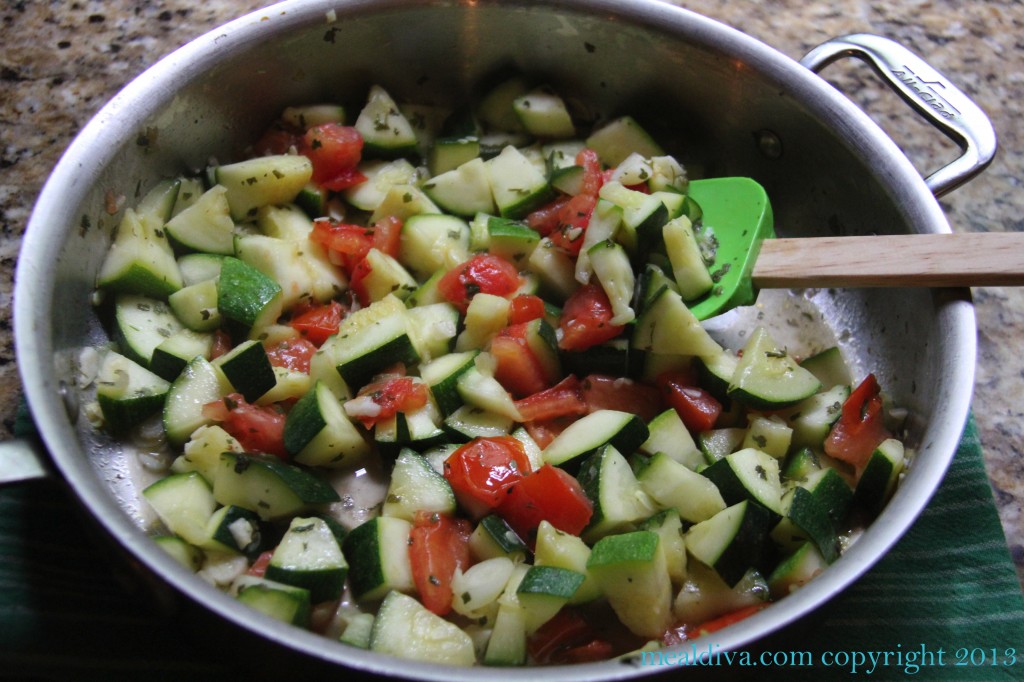 Serve over rice. Yummy!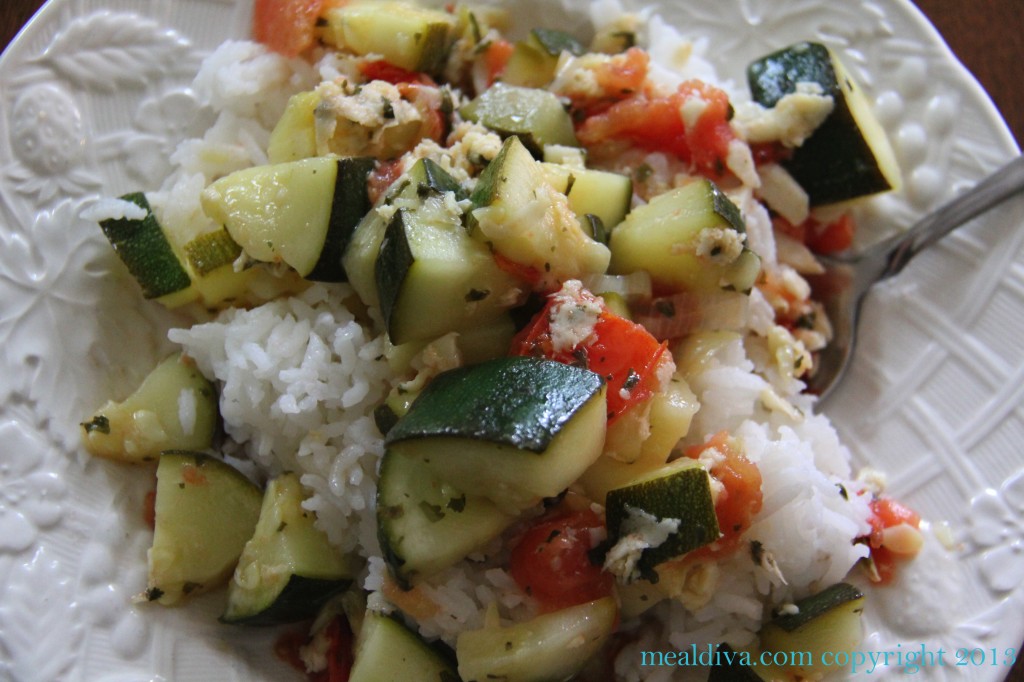 Skillet Zucchini
Ingredients:
3 garlic cloves, diced
1 tbs. olive oil
1 large zucchini, chopped into chunks
1 large tomato, seeded and diced
1 scallion, sliced
1 tbs. dried cilantro
2 tsp. jarred pepperoncini pickle juice
1/3-cup cotija cheese
2 limes, one zested and both juiced
Salt and pepper to taste
Directions:
In a large skillet, heat olive oil on med-high heat.
Add garlic and sauté for 1 minute.
Add zucchini and sauté until it begins to soften, about 5 minutes.
Add the tomato and scallion, sauté for 3 minutes.
Add cilantro, pickle juice, zest and juice of limes, toss to combine then add salt and pepper to taste.
Remove from heat and add cheese, stirring to combine. Serve and enjoy!