These are Melt- in- your- mouth ribs made in the crockpot.
That's right -no BBQ required. Does it get any better then this? I think not…
Ribs cooked in the crockpot are one my all time, go-to family pleasing dinner ( crockpot short ribs and beef brisket being a close seconds). This recipe is  easy to make and easy to devour as well. All you have to do is put the ingredients into the crockpot, turn it on and let it fill your house with glorious aromas until it's cooked to falling -off -the- bone perfection.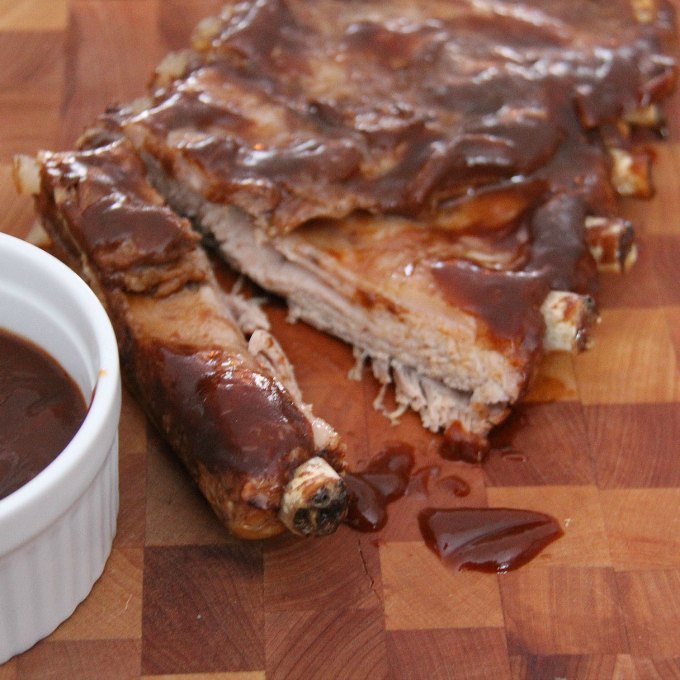 The anticipation is almost as glorious as the ribs. Enjoy!
Melt in your Mouth Crockpot Ribs
Ingredients:
1 lbs. baby back pork ribs
1 cup prepared BBQ sauce
1 ( 18oz) jar cherry jam
1 ½ tbs. Dijon mustard
½ tsp. salt
½ tsp pepper
Directions:
Place ribs in a greased crockpot.
Combine the remaining ingredients and pour over the ribs.
Cover and cook for 6-8 hours.
Looking for a great side dish for this? Cook up some Baked Beans!