This quick, easy and flavorful Paleo Lemon Tilapia with Tangy Broccoli Slaw is so, so, so good. The MealDiva house just can't get enough!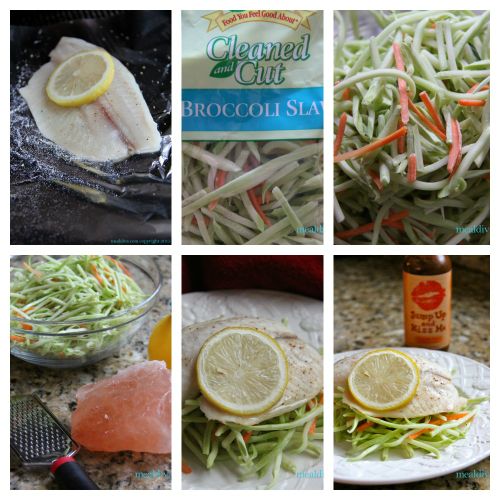 This is one rockstar paleo-friendly family, MealDiva Approved recipe! The kids ate it up within minutes and were asking for more! My kids really do love tilapia and I guess a little citrus goes a long way…. Enjoy!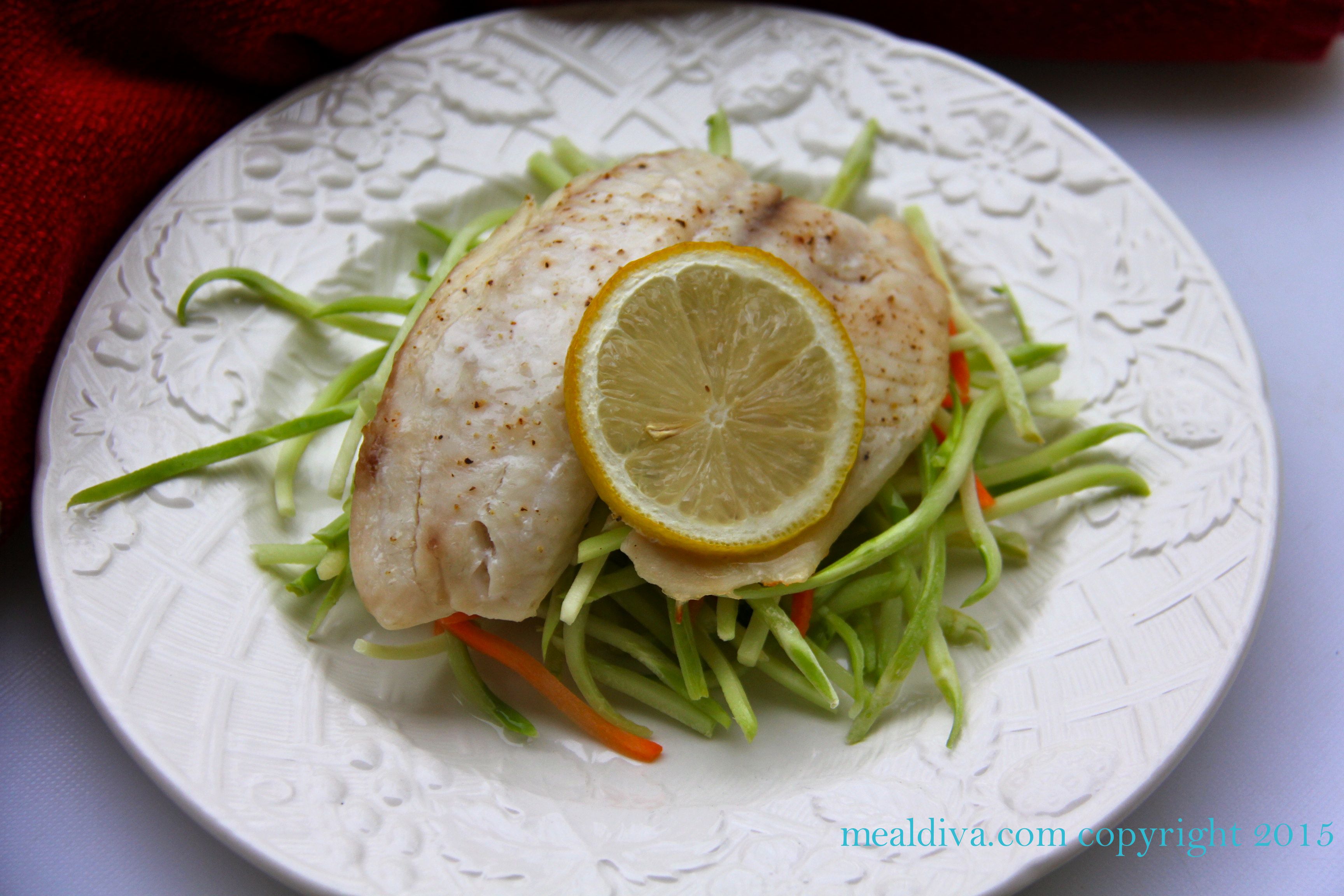 Lemon Tilapia with Tangy Broccoli Slaw
Ingredients:
4 (6oz) raw tilapia, washed, patted dry
2 lemons, one sliced and the other juiced
1/2 tsp sea salt, divided into ¼ tsps.
½ tsp. freshly ground pepper, divided in ¼ tsps.
Dash of cayenne pepper ( optinal)
2 cups broccoli slaw ( I found it at Wegman's) or shredded coleslaw mix
2 tbs. fresh lime juice
Directions:
Preheat broiler on high and line a baking sheet with foil.
Squeeze lemon juice over fish filets, sprinkle with salt and pepper ( and cayenne if using) and place a lemon slice on each.
Broil fish for 3-5 minutes on each side until it flakes easily with a fork.
While fish broils, combine broccoli slaw in a bowl with lime juice and salt and pepper. Toss to combine.
Note: if lime juice is to tangy for you, drizzle the slaw with a little olive oil as well. Enjoy!