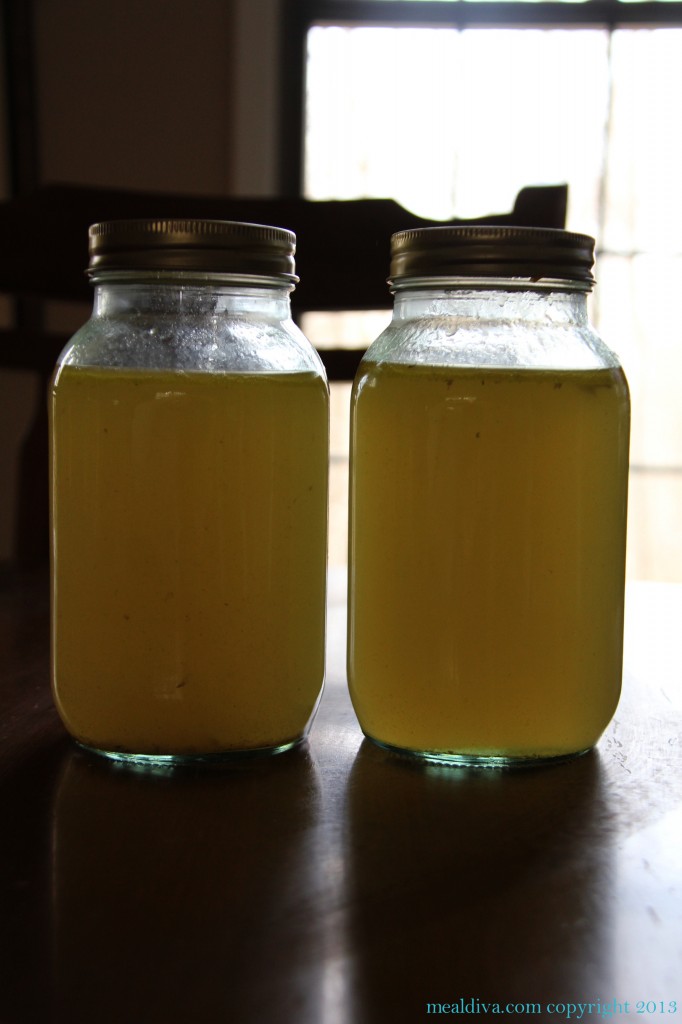 The humble leftover turkey carcass makes incredible homemade stock. It's really easy to do: just toss it in a big pot of water with veggies and herbs/seasoning and let it simmer for a little over an hour! Turkey stock is really rich in flavor and perfect for making soups. Give this a whirl: I promise you will fall in love!
Homemade turkey stock
Ingredients:
1 left over turkey carcass
14 cups of water
2 carrots, sliced
2 celery ribs, sliced
2 fresh thyme sprigs
4 leaves fresh basil
2 fresh oregano sprigs
1 fresh parsley sprig
1 bay leaf
2 garlic cloves, minced
A little salt and pepper to taste.
Directions:
Place all ingredients in a stockpot.
Bring to a boil.
Reduce heat, cover and simmer for 1 hour, 15 minutes
Remove turkey carcass.
Cool broth for 45 minutes.
Strain through a cheesecloth lined colander and discard vegetables and herbs.
Refrigerate overnight and skim fat from the top before using.
Broth can be kept in the fridge overnight or frozen for 3 months.