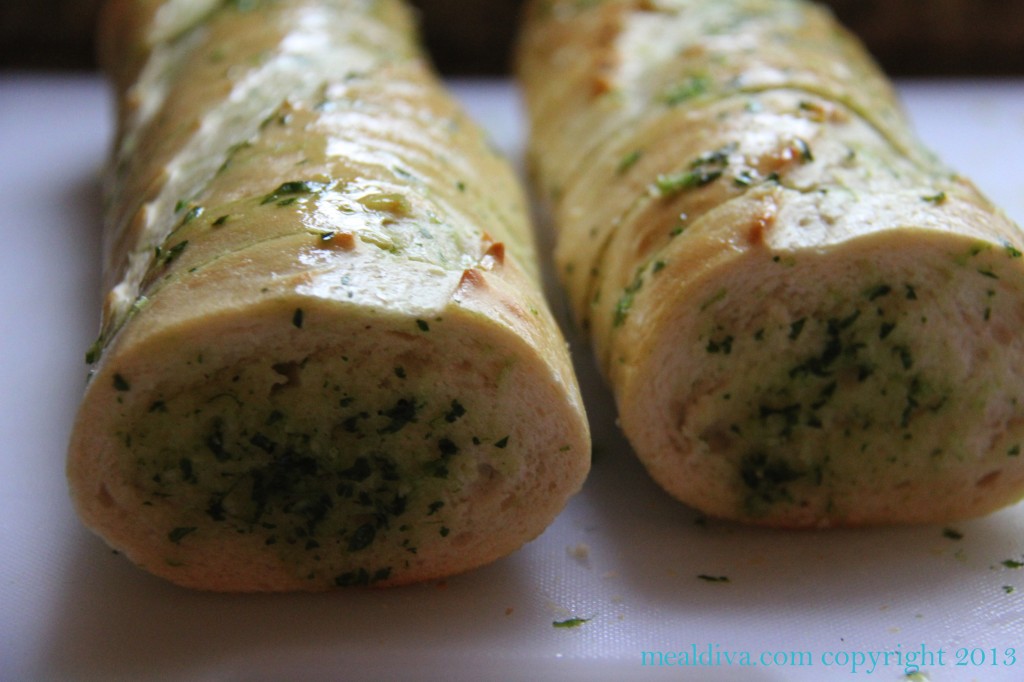 Sometimes I have to jazz up my bread: make it a little more interesting. The only problem with this homemade garlic bread is that after I finish my first slice, I always go back for a second and possibly a third. Seriously, this is THE BEST garlic bread recipe EVER!  Hands down, I kid you not. You need to give this a whirl!
Homemade Garlic Bread
Ingredients:
¼ cup olive oil
2 garlic cloves, mashed to a paste with a pinch of salt and a little extra-virgin olive oil
2 tbs. chopped parsley leaves
2 tbs. chopped fresh basil leaves
Salt and pepper
1 whole-wheat baguette
Extra-virgin olive oil for drizzling
Directions:
Preheat oven to 350 degrees F.
For the bread, in a bowl, stir together the olive oil mashed garlic, and herbs
Season with salt and pepper.
Using a knife, make slits in the bread by slicing it into sections (be sure that you don't cut completely through).
Using a spoon or brush spread the herb-garlic mixture in each slot.
Drizzle the top of the bread with a little olive oil.
Bake for 10 minutes.