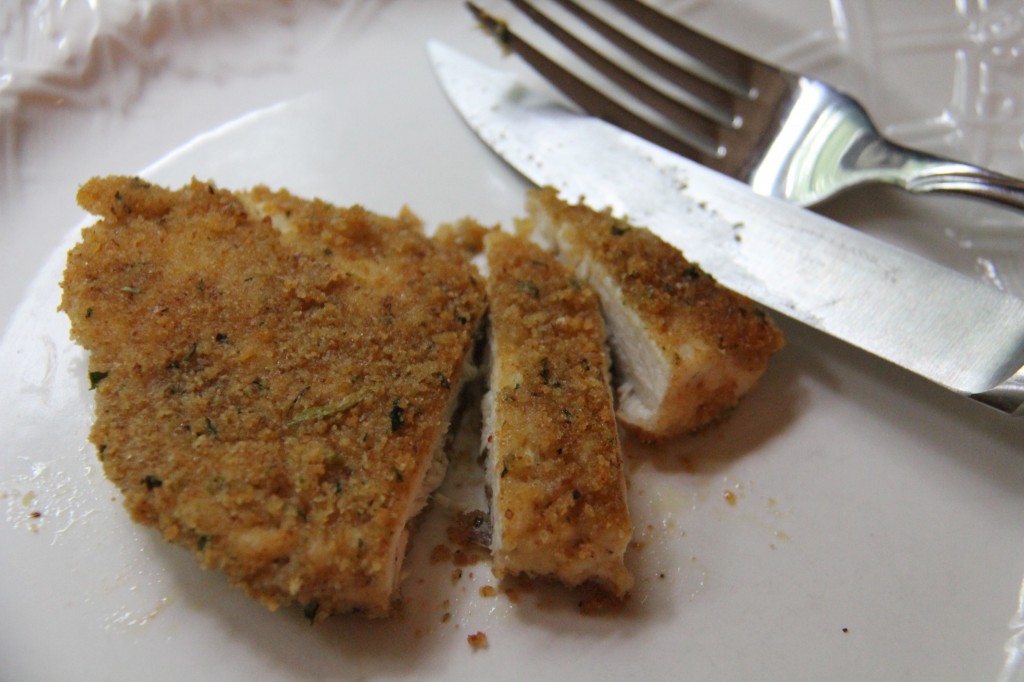 Do your kids eat chicken nuggets? My kids fight over these! In the amount of time it takes you to preheat your oven, these super fast, homemade chicken "nuggets" could be made. Not only are they healthier than processed chicken, they are so moist that you will enjoy them as well! Feel free to cut the chicken breasts into thinner strips to make them look more "kid friendly." To make this a MealDiva approved meal, serve them with a side of Sweet Potato Fries.
 Super Fast Chicken "Nuggets"
Ingredients:
2 Lbs. Skinless, chicken breasts or tenders (I suggest the thin ones)
¼ cup olive oil
1-2 cups Italian seasoned whole-wheat breadcrumbs
Directions:
Preheat oven to 400 degrees.
Pour olive oil into a small bowl.
Add breadcrumbs to another small bowl.
Dip chicken in olive oil and then breadcrumbs, making sure to coat the chicken.
Place chicken on an alluminum foil lined baking sheet.
Bake in oven for 20 minutes, turning half way through, making sure chicken is done (not pink in the middle) before removing.
To make this a Mealdiva approved dinner, serve with the Chive Vinaigrette Salad and Roasted Potato's. Both can be found under side dishes.