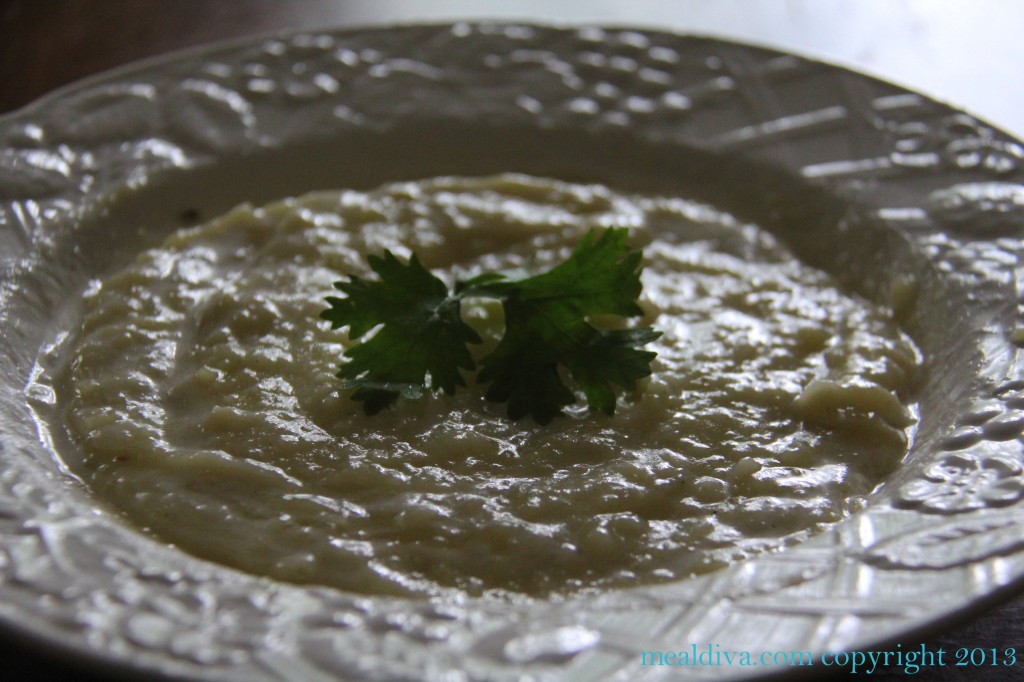 Who doesn't like potato soup? There are so many potato soup recipes out there but this one is my favorite. This potatoes soup recipe gets most of it's flavor from the addition of leeks instead  high calorie cream and evaporated milk. It's tasty, comforting, in season and will really warm you up after a trip to the local apple orchard! I like my soup thick and chunky but feel free to add more chicken broth to thin it out.
To make this a MealDiva Approved meal, serve it with warm, homemade garlic bread. Enjoy!
To begin, chop the vegetables. I took a picture of these potatoes simply because I love them!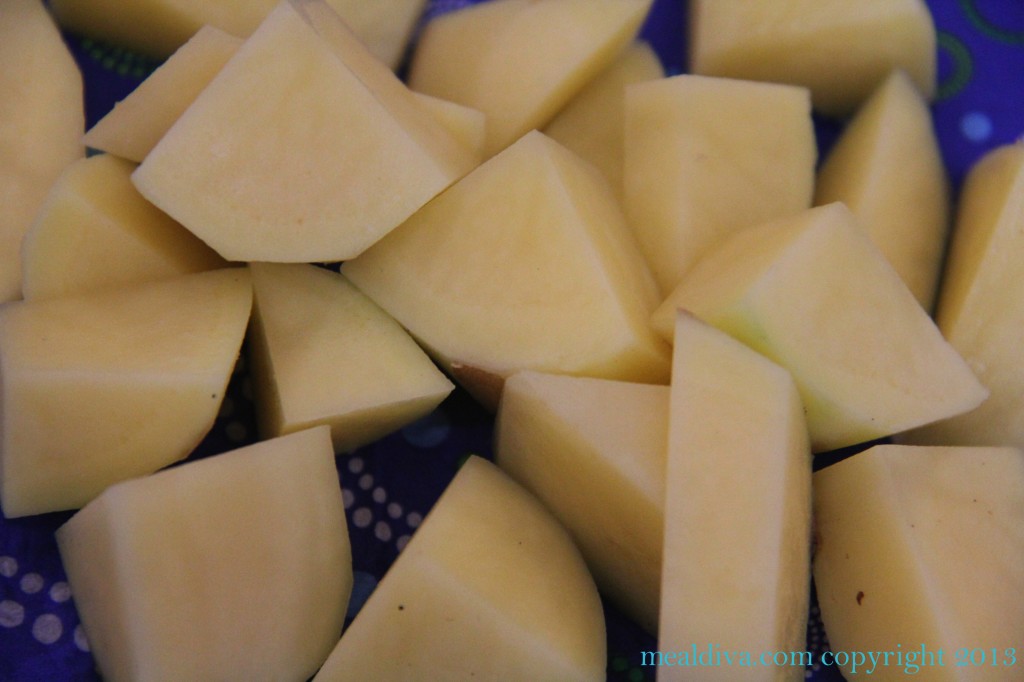 Next, sauté vegetables in a large soup pot until browned.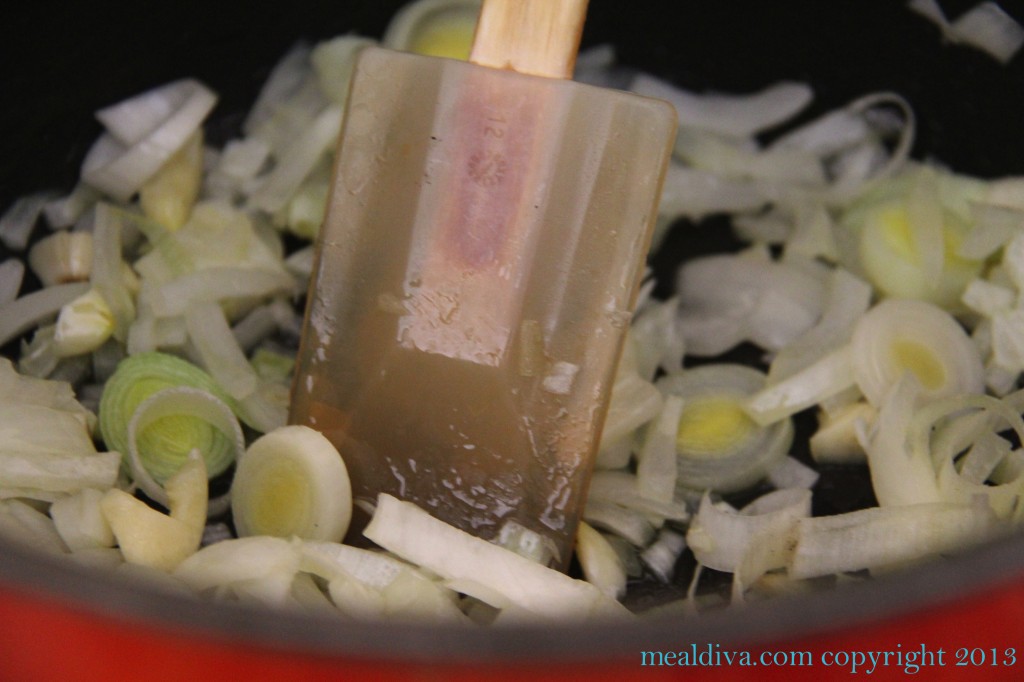 Next, add broth and potatoes. Simmer for 10-15 minutes.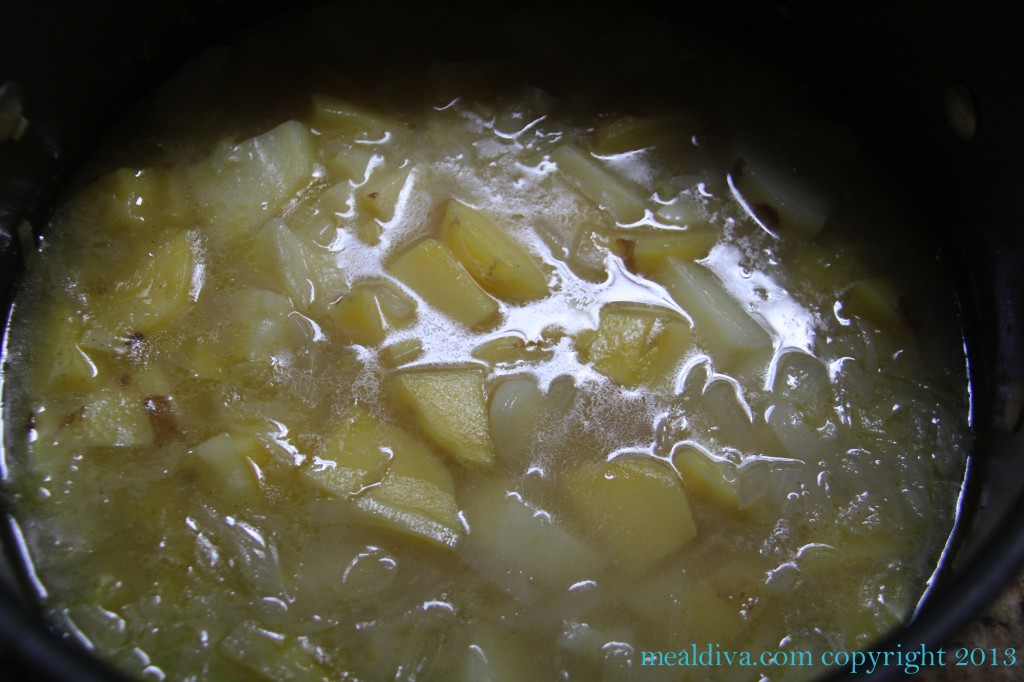 Let soup cool and then blend until pureed. Serve it hot or cold and enjoy!!!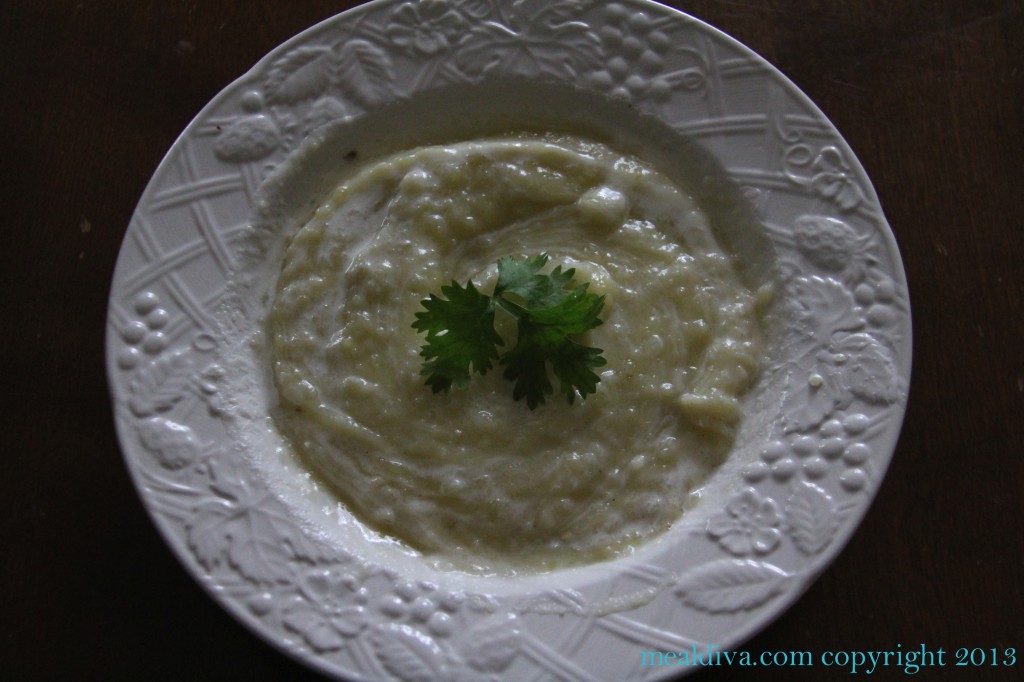 Leek & Potato Soup
Ingredients:
2 celery stalks, roughly chopped
2 medium yellow onions, roughly diced
3 large leeks, ends trimmed and roughly chopped
2 cloves of garlic, diced
1 lbs. white potatoes, peeled and cubed
2 tbs. olive oil
1 (24oz) container organic chicken broth
Salt and pepper to taste
Directions:
In a large saucepan on medium heat, add olive oil.
Add all of the diced ingredients and sauté.
Cook for 10 minutes until the onion and leeks are slightly golden.
Add chicken stock to the pot followed by potatoes
Bring to a boil and simmer for 10-15 minutes with the lid on.
Potatoes should be soft when pierced with a fork.
Remove from the heat and let cool for 10 minutes.
Season with salt and pepper.
Using a blender, puree soup until smooth or use a hand blender.
Top with 1 tbs. light cream, sour cream or yogurt if you wish!