This is my Favorite Pot Roast recipe.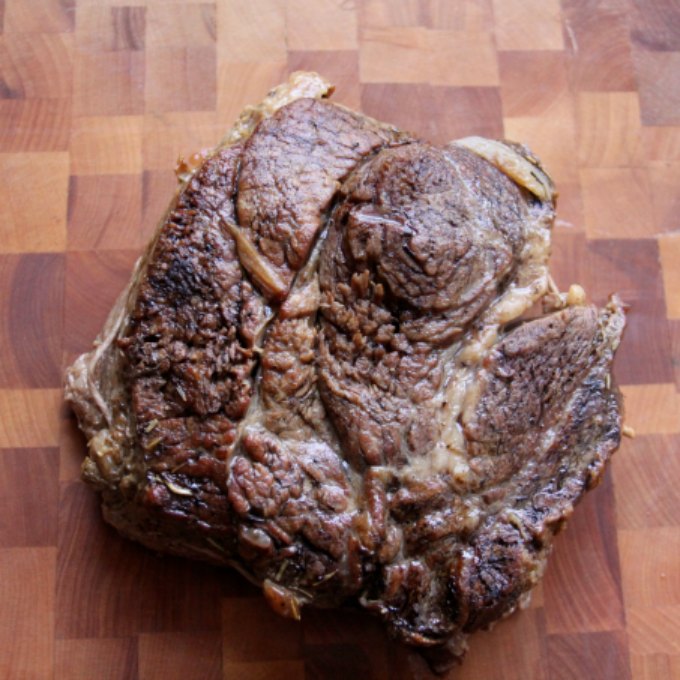 I mean how gorgeous is that?
Pot Roast pleases everyone. This great recipe tastes like it came straight from a restaurant. The simple, slow cooking method creates a tender pot roast that is bursting with flavor.
This recipe is inspired by The Pioneer Woman and it is amazing. First and foremost, choose a nicely marbled piece of meat. This will enhance the flavor of your pot roast like nothing else. If you live local, I picked my up from The Chester Meat Market.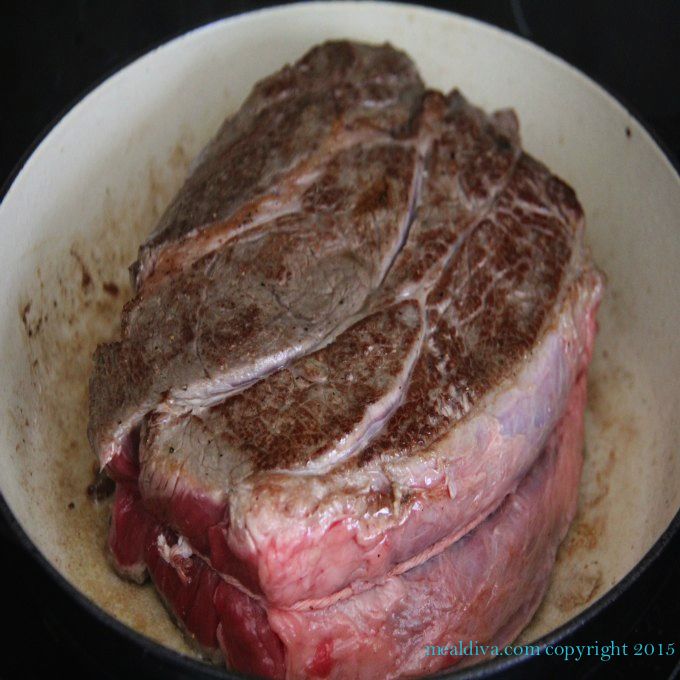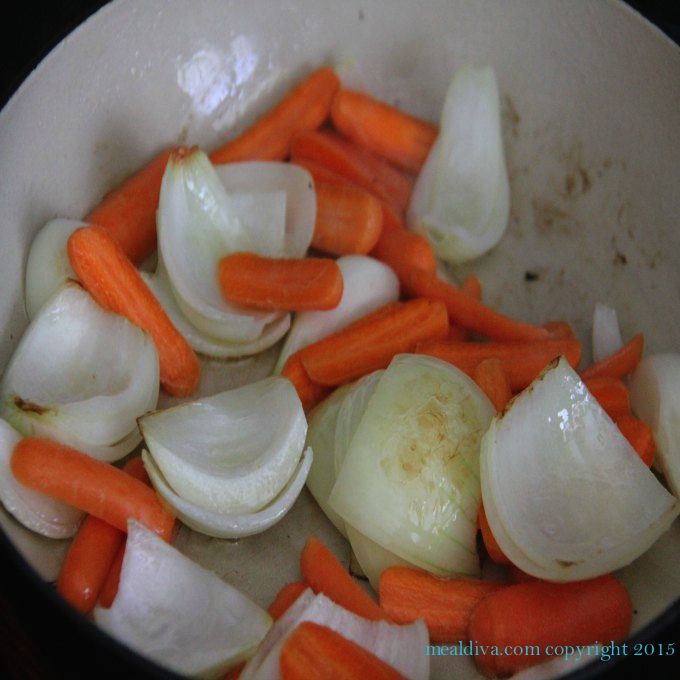 Now deglaze the pan…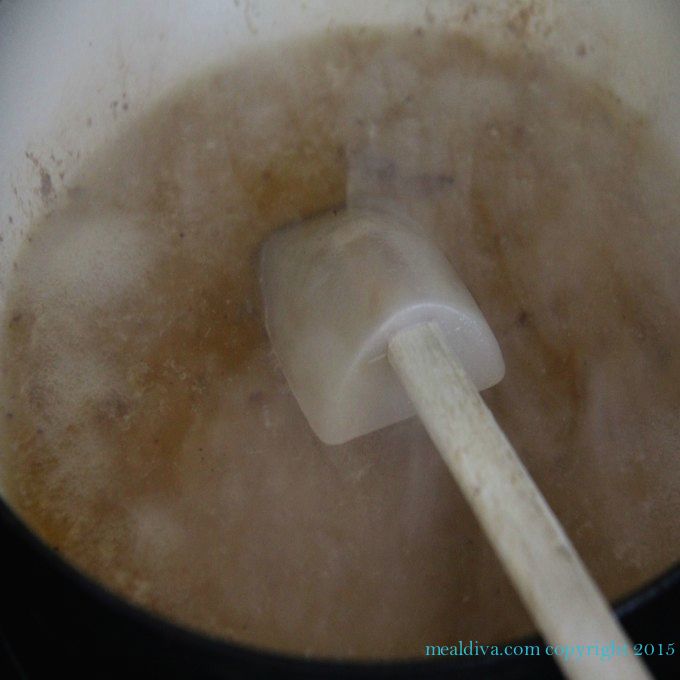 Put the vegetables and meat back into the pan and pop it in the oven… this smells amazing…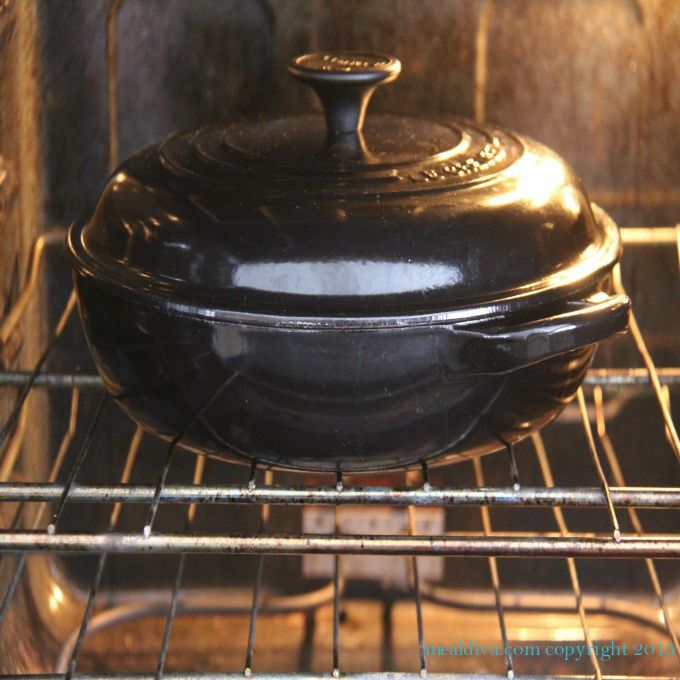 Pure bliss.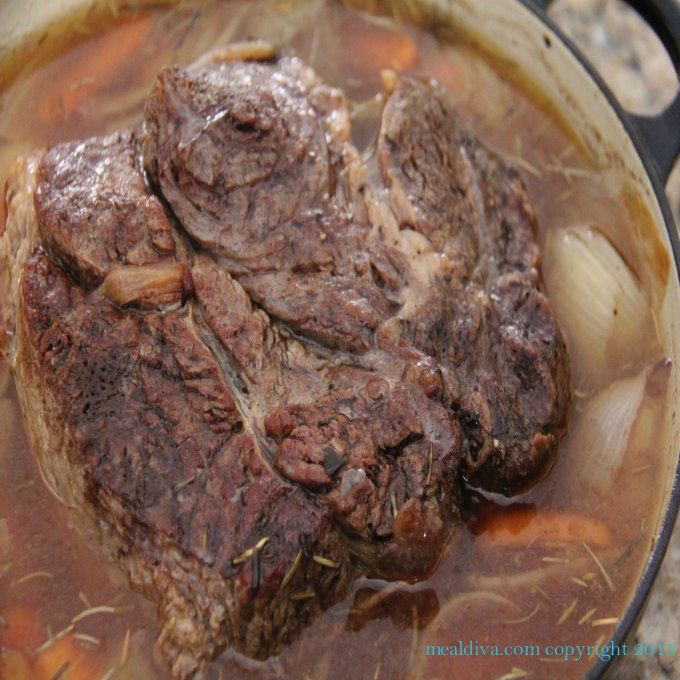 Every pot roast lovers dream. I mean look at that juicy, tender meat…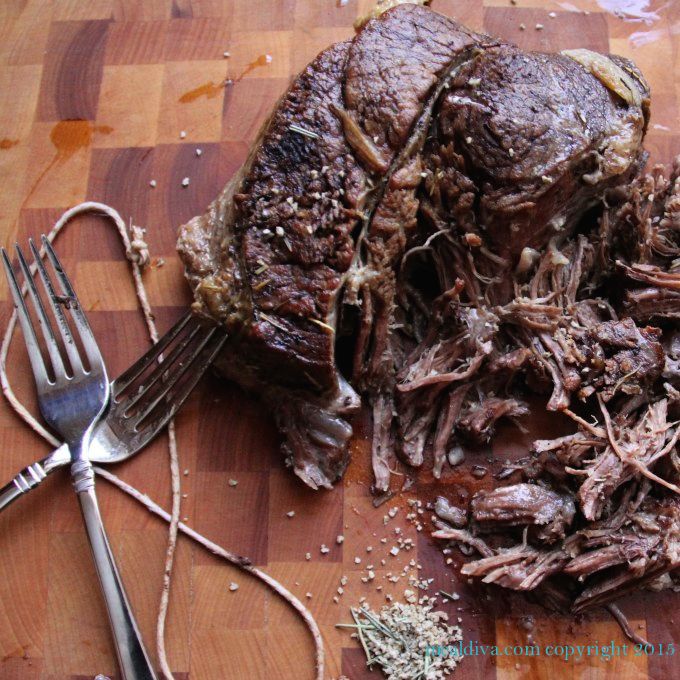 Time to start cooking up a flavor-packed dinner that is fork tender and melt in your mouth delicious! Enjoy!
Pot Roast
Ingredients:
1 (4 lbs.) Pot Roast
2 tbs. olive oil
1 yellow onion, chopped
6 carrots, peeled and chopped
Salt and pepper to taste
4 cups beef broth
3-4 sprigs Fresh Thyme
3-4 sprigs Fresh Rosemary
Directions:
Preheat oven to 275 degrees.
Salt and pepper the roast.
Heat olive oil in a large pot or Dutch oven over medium-high heat.
When the oil is very hot (but not smoking), add the onion and brown for 2-3 minutes.
Remove the onions and set aside.
Add the carrots and sauté for 1-2 minutes then set aside with the onions.
If needed, add a bit more olive oil to the very hot pan.
Place the meat in the pan and sear it for about a minute on all sides until it is nice and brown all over.
Remove the roast to a plate.
Add beef broth to deglaze the pan, scraping the bottom.
When the bottom of the pan is sufficiently deglazed, place the roast back into the pan and add enough beef stock to cover the meat halfway (about 2 to 3 cups).
Add the onion and the carrots to the pan.
Add the thyme and rosemary as well.
Put the lid on and roast in the oven for 5 hours.
Serve your pot roast atop of Pureed Garlic Cauliflower and call it Heaven.
If your looking for something even easier, check out my Crockpot Beef Brisket recipe.