A quick search for Father's Day recipes turns up results for pork, steak, and wings galore… and I totally hopped on that band wagon! This Sunday, head to the kitchen and serve up something deliciously slow roasted and pork flavored that will satisfy the most dedicated carnivore – DAD.
Slow roasted pork … Mmmmm… is there anything better?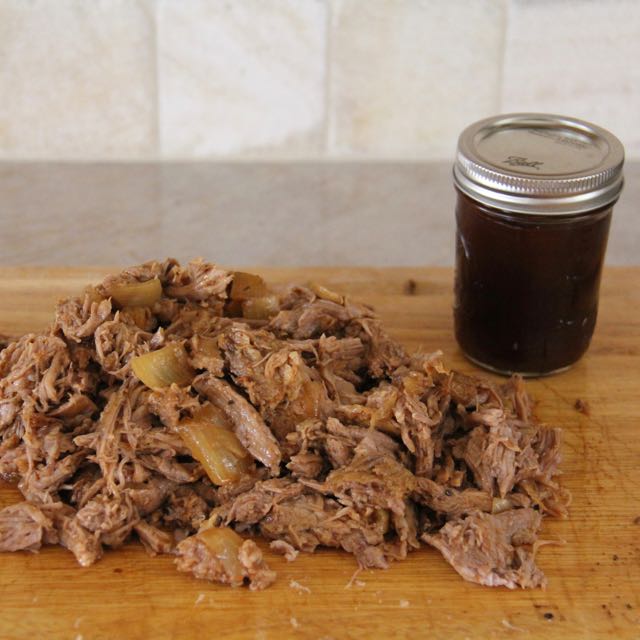 I'm sorry…. slow roasted pulled pork with homemade BBQ sauce… Mmmmm… is there anything better?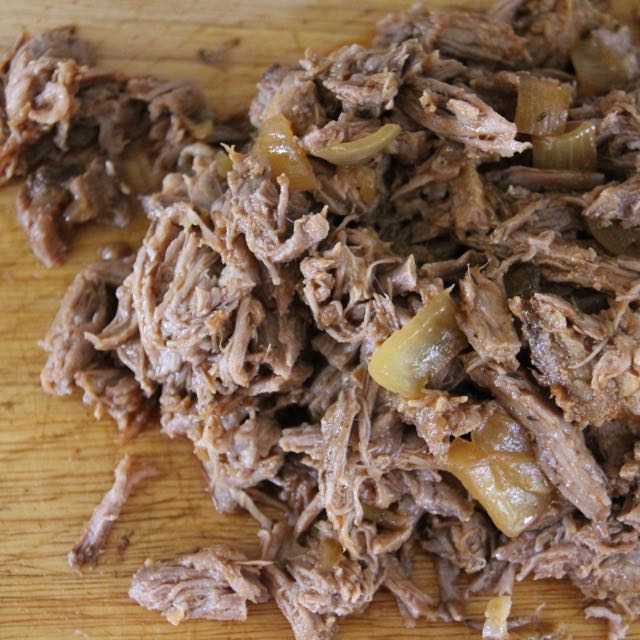 Nope. There's nothing better. Make this recipe NOW!!!
Father's Day Pulled Pork
Pork
Ingredients:
2 tbs. dark brown sugar
1 medium onion, chopped
1 tbs.  paprika
2 tbs. chili powder
Big pinch of salt
2 tsp. cumin
Good pinch of pepper
1/2 tsp. dry mustard
1/2 tsp. ground chipotle chile pepper
1 (5-pound) boneless pork shoulder (Boston butt), trimmed
Cooking spray
2 cups water, divided
1/2 cup apple cider vinegar
1/3 cup ketchup
Sauce:
Ingredients:
1 1/2 cups brown sugar
1 1/2 cups ketchup
1/2 cup red wine vinegar
1/2 cup water
1 tbs. Worcestershire sauce
2 1/2 tbs. dry mustard
2 tsp.paprika
A good pinch of salt
A good pinch of pepper
2 dashes hot pepper sauce
Directions:
To prepare pork, place onion in the bottom of a baking dish and combine the next 8 ingredients in a small bowl. Rub sugar mixture evenly over pork. Let pork stand at room temperature 1 hour.
Preheat oven to 225°.
Place pork on the rack of a roasting pan coated with cooking spray. Pour 1 cup water in bottom of roasting pan. Place rack in pan. Bake at 225° for 1 hour.
Combine 1/2 cup vinegar and ketchup in a medium bowl; brush pork with ketchup mixture (do not remove from oven). Bake an additional 3 hours, basting every hour with ketchup mixture.
Pour remaining 1 cup water in bottom of roasting pan. Cover pork and pan tightly with foil. Bake an additional 3 3/4 hours or until a thermometer registers 190°. Remove from oven; let stand, covered, 45 minutes.
To prepare sauce, in a blender, combine brown sugar, ketchup, vinegar, water and Worcestershire sauce. Season with mustard, paprika, salt, pepper, and hot pepper sauce. Blend until smooth.
Serve pulled pork with sauce and pickles.