Weekdays are crazy these days. They are really long as well. And sometimes I need an easy go-to recipe like this one to turn to. Bone-in pork chops are always well priced and taste super yummy when cooked on the stove top.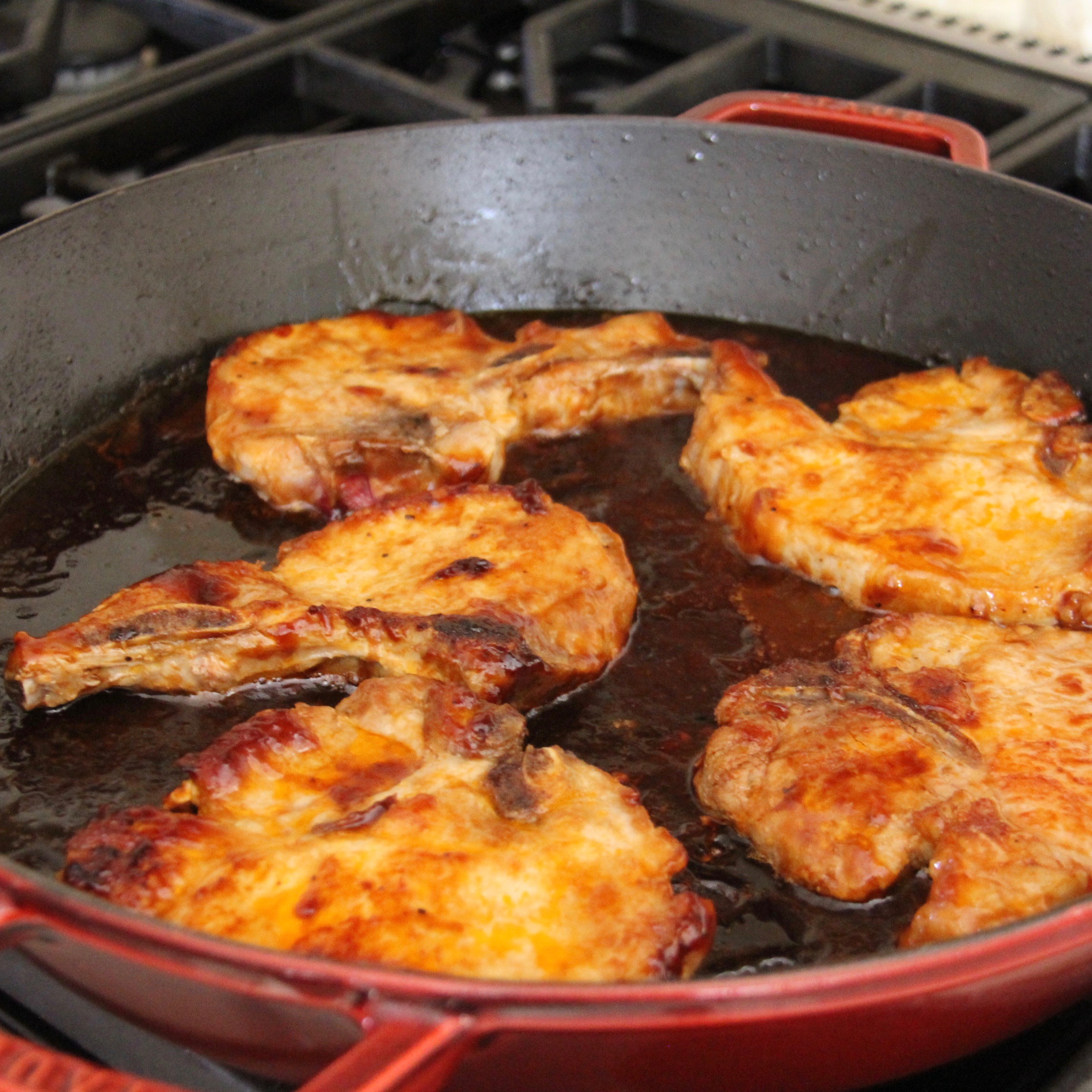 4 ingredients is all you need to make this yummy weeknight meal. You can use homemade BBQ sauce, buy a family favorite or try something new. The lime juice adds an extra little zing that brings it all together.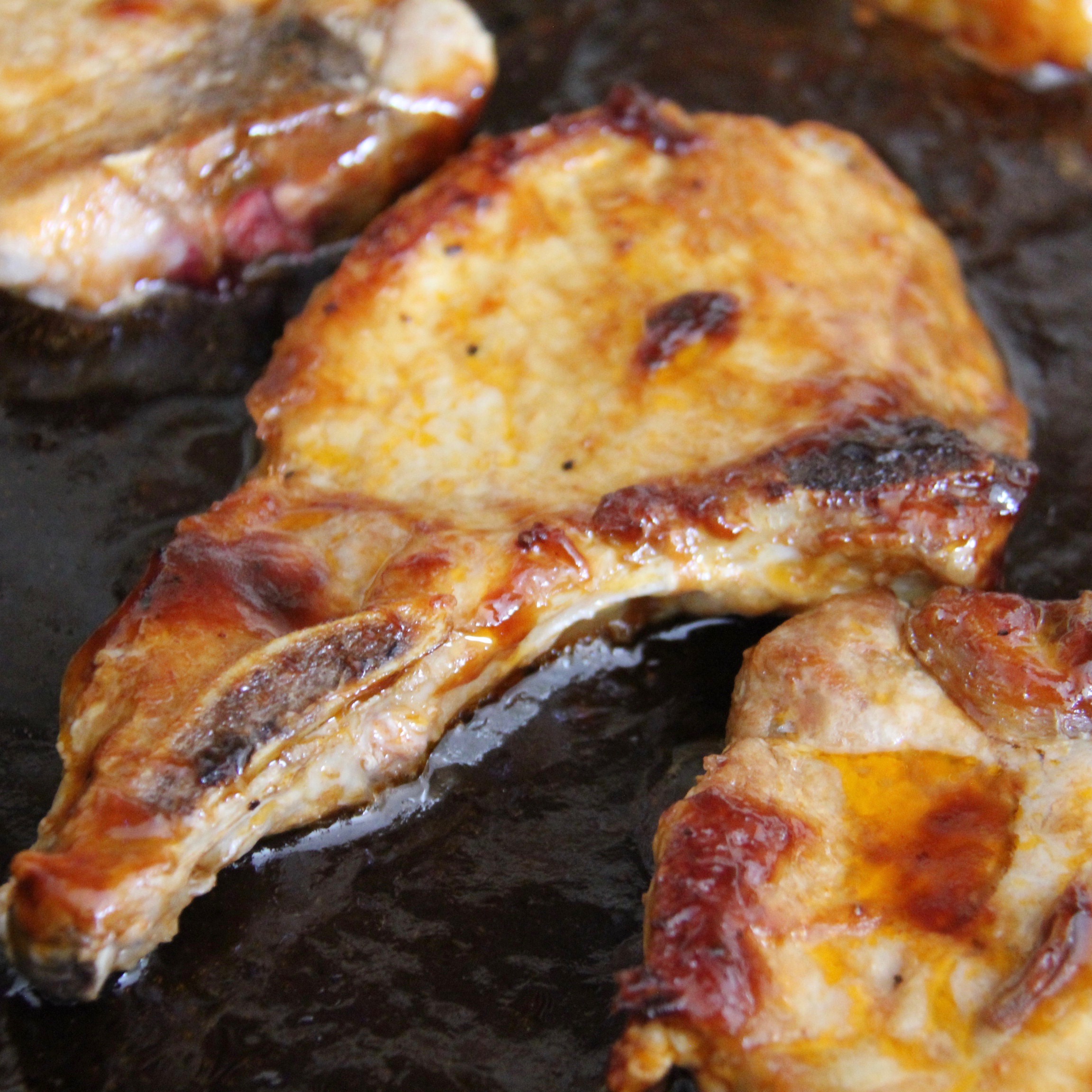 These pork chops were purchased locally at a Farmers Market and made my family swoon. While these little local gems simmered away, my 9 year old made mashed potatoes and my 11 year old made Brussels sprouts. The meal came together quickly and beautifully. Enjoy!
Easy Weeknight Pork Chops in BBQ Pan Sauce
Ingredients:
4 bone-in pork chops (about 1/2″ thick)
1-2 tbs. olive oil
Pinch Sea salt
Freshly ground black pepper
1 ½ cups barbecue sauce
Juice of 2 limes
Directions:
In a large skillet over medium heat, heat olive oil.
Season both sides of pork chops with salt and pepper.
Add pork chops to the skillet in a single layer and cook until golden on both sides, about 5 minutes per side.
Meanwhile, make pan sauce: in a medium bowl, whisk together barbecue sauce and lime juice.
When the pork chops are golden, add the sauce to the pan and bring sauce to a boil.
Reduce heat to medium, cover the skillet with a tight-fitting lid, and simmer until the pork is cooked through, 4 to 5 minutes more.