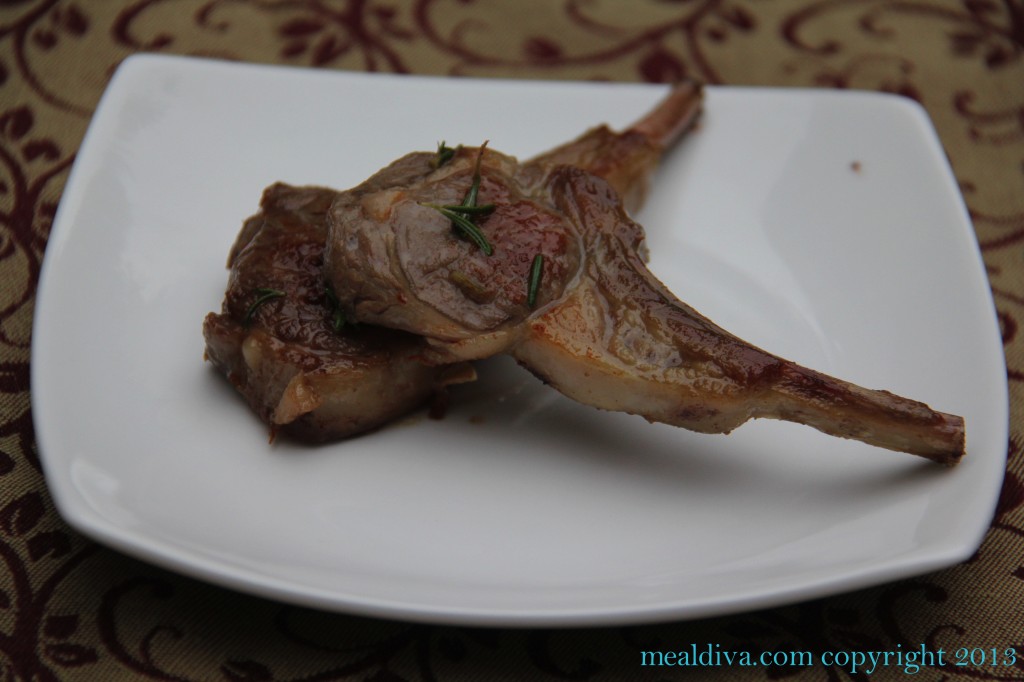 Today I want to share with you my family's favorite recipe for lamb chops. Lamb chops are fancy enough to serve at a dinner party and easy enough to serve for Wednesday night dinner. Yum.
What makes these really special is how the rosemary and garlic come together to make the flavors pop and the dish simply irresistible. Seriously, the smell alone will make your stomach grumble. Did I say yum?
To make this a MealDiva approved meal, serve it with crispy potatoes and roasted veggies. Enjoy!
Easy Lamb Chops
Ingredients:
8 lamb chops
1/4-cup extra-virgin olive oil
1 garlic clove, crushed
2 sprigs of fresh rosemary, separated
½ lemon
A pinch of sea salt
Pepper to taste
Directions:
Preheat a hot grill and the oven to 400 degrees F.
In small bowl, combine all of the ingredients but the lamb chops and whisk to combine.
Rub the chops with the mixture.
Place on the grill and cook for 4 minutes on each side.
Put on a baking sheet (line it with foil first for easy clean up) and finish in the oven, about 5 minutes. Enjoy!