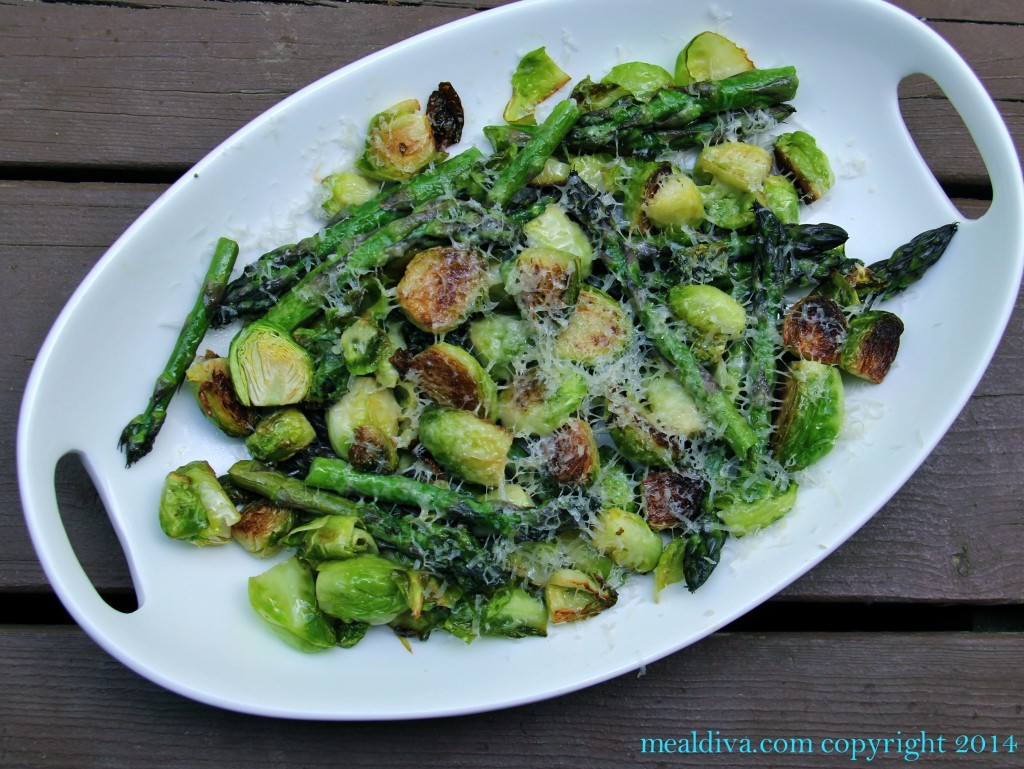 Is it fall, summer or uh, spring? Is it just me or are we having some wacky weather? I feel completely confused by the constant change in temperature and it's causing me to have some major moments of weather-related blahs. In turn, all of my recent cooking has been SUPER EASY! In fact, I don't think any recipe could be less stressful to make then this Easy Baked Asparagus and Brussel Sprout dish!
This asparagus and brussel sprout recipe is pretty finger lick' good. I mean, both vegetables are tasty, but when they are combined with a little sea salt, garlic powder and parmesan cheese, well, they become AMAZING! Seriously, serve this dish tonight and you will be golden. Promise.
To make this a MealDiva Approved dinner, serve it with some Blueberry Chicken. It's also especially excellent served alongside Baked Tilapia. Enjoy!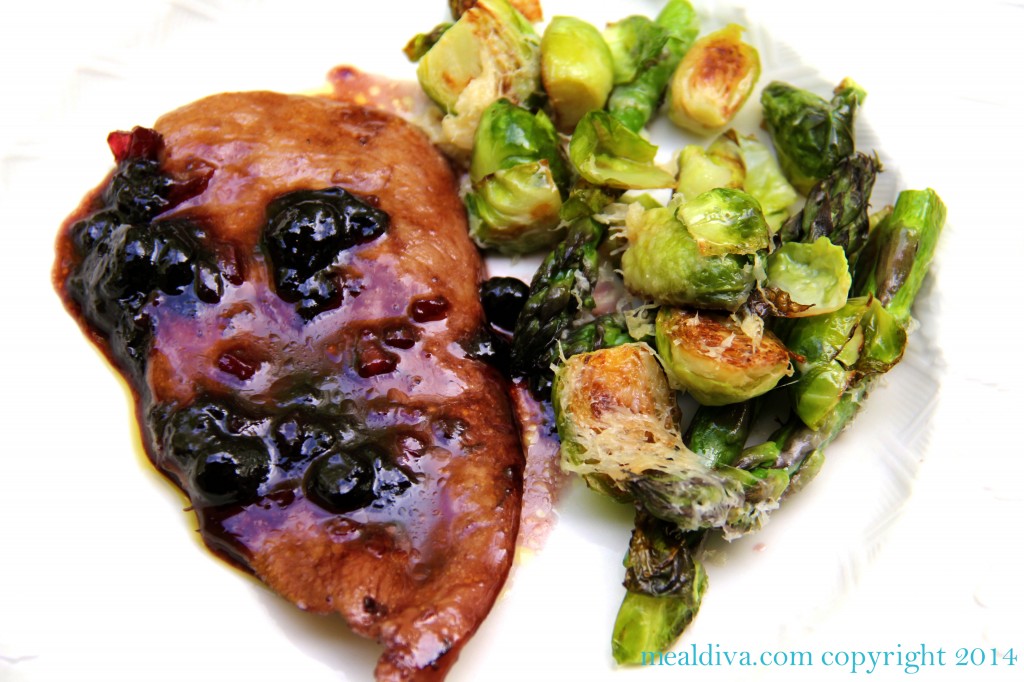 Easy Baked Asparagus & Brussel Sprouts
Ingredients:
1/2 lbs. asparagus, trimmed
½ lbs. brussel Sprouts, sliced in half and quartered
2 tbs. olive oil
Sea salt and pepper
¼ tbs. garlic powder
1 ½ tbs. parmesan cheese (shredded)
Directions:
Preheat oven to 425 degrees.
Line a baking sheet with foil.
Lay asparagus and brussel sprouts out on the baking sheet and drizzle with olive oil.
Season with salt, pepper and garlic salt and toss to coat.
Spread them out so that they lay flat and bake for 12 minutes, shake the pan, then bake for an additional 5 minutes.
Remove from the oven and sprinkle with grated cheese.