This Mexican Chicken in Cream Sauce recipe is silky, sweet and slightly spicy. It will satisfy all of your senses and I highly recommend you give it a whirl. It's so perfectly yummy and soul-pleasing.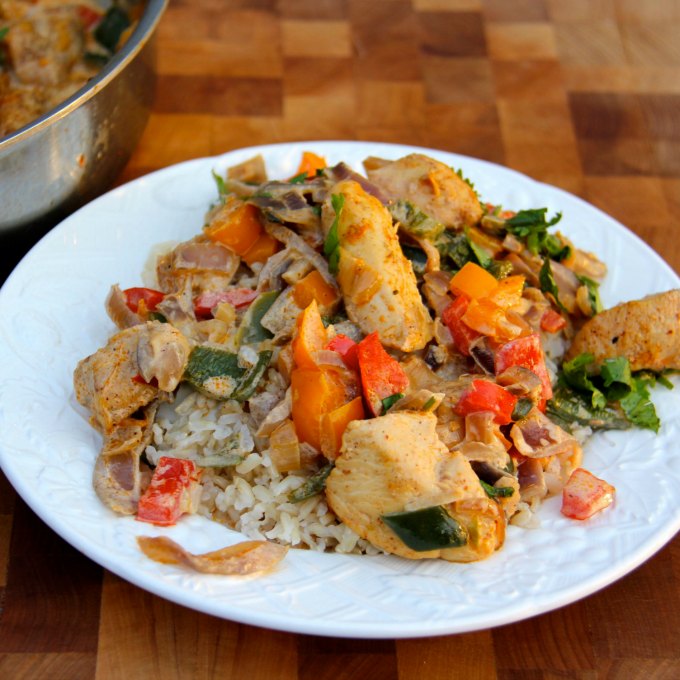 Seriously, you won't believe how deliciously simple this dish is! Making dishes like this for your family is what life is all about. Enjoy!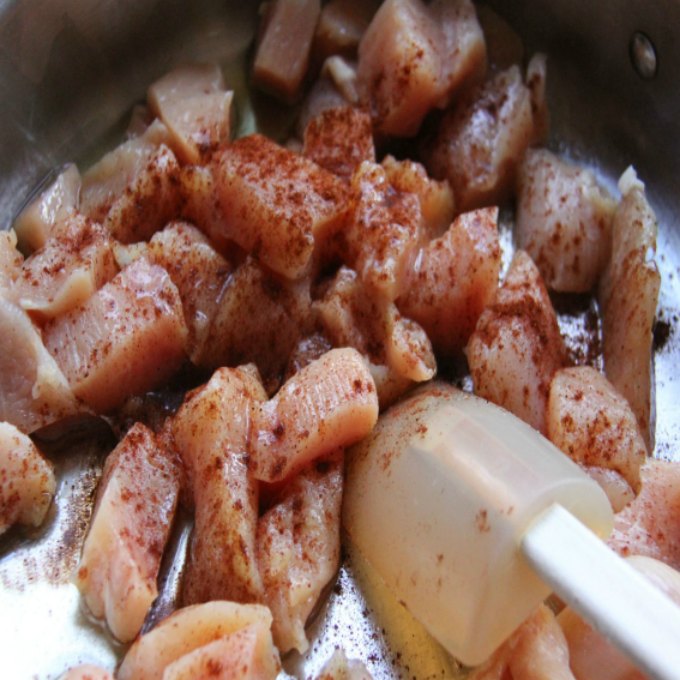 First sauté the chicken then get to work on the colorful veggies. Don't you love eating with your eyes?
I couldn't stop taking pictures of this beautiful dish…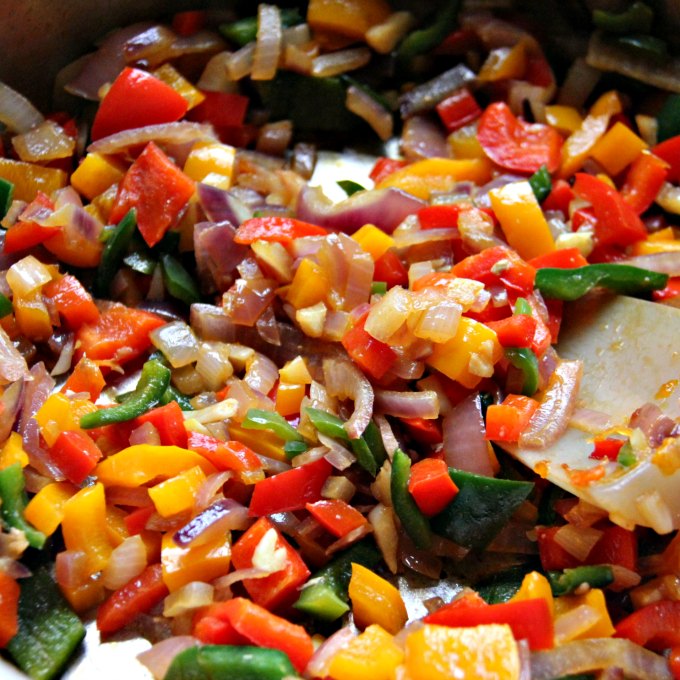 Put the chicken back in the pan with the veggies… add a little cream…add a little parsley…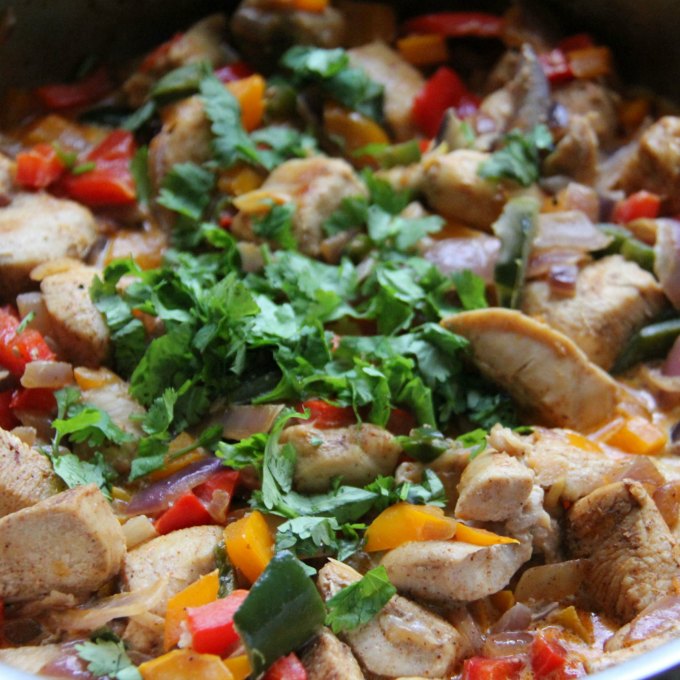 And amazingness has been made…
Drool-worthy Mexican Chicken in Cream Sauce
Ingredients:
1 ½ lbs. chicken breast, cut into bite-seized pieces
2 tsp. Mexican chili powder
Kosher salt
2 tbs. olive oil
1 red onion, chopped
2 cloves garlic, sliced
1 poblano pepper, seeded and sliced
1 jalapeño pepper, seeded and thinly sliced
1 orange bell pepper
1 red bell pepper
¾ cup whipping cream
¼ cup cilantro, chopped
Brown rice for serving
Directions:
Prepare rice according to package directions.
In the sauce pan, combine chicken with chili powder and salt.
Add olive oil to the pan and sauté chicken on medium heat for 8-10 minutes. Transfer chicken to a clean plate and set aside.
Add the onions and garlic to the same skillet and sauté for 2 minutes ( careful not to burn the garlic).
Add the peppers and a pinch of salt and continue sautéing for 5 minutes.
Turn the heat down to low, cover and cook for 8 additional minutes or until the peppers are tender.
Stir in cream and cooked chicken and scape all of the brown bites off of the bottom of the pan.
Keeping the heat low, simmer, uncovered for 5 minutes until the cream is slightly thickened.
Add cilantro, season with additional salt ( if desired) and serve over brown rice.