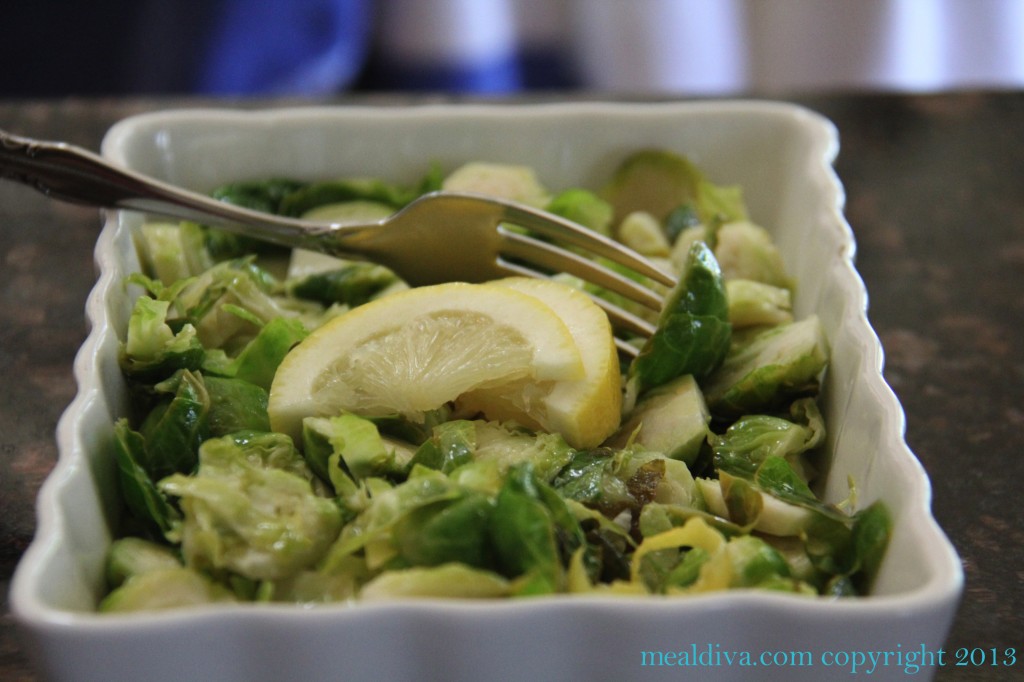 Will a 9 year old, who is a sworn non- vegetable lover/eater eat Brussels sprouts? The question was answered by my Nephew last month with an astonishing "yes!"
I almost fell over. Seriously.
This light side dish is easy to fall in love with and is completely kid approved by my nephew, Peanut, Stew and even my husband! Give it a whirl and tell me whom you turned into a Brussels lover!
Yum!
Sautéed Lemon Brussels sprouts
Ingredients:
2 ½ lbs. Brussels sprouts, trimmed and halved
2 cloves of garlic, crushed
2 tbs. olive oil
Salt and Pepper to taste
1 lemon, zested and juiced
Directions:
Heat olive oil in a skillet over high heat.
Add garlic and cook for 1 minute.
Add Brussels sprouts and sauté for 2 minutes.
Add lemon juice and sauté until they are heated through, about 2 minutes more.
Season with salt and pepper
Remove from heat, add lemon zest and serve warm or cold. Enjoy!