When I decide to make something,  I usually have an idea what I'm going for – or a few things that I need to use up and in this case, I had a huge flank steak that needed cooking! For me, steak always pairs well with peppers and onion and so I tossed it in the crockpot with a few spices and it came out perfect!
Taste what's good and pass it on – that's my motto for today's Zesty Flank Steak Recipe – because man -oh- man is this AMAZING!
Like last week's Crockpot Chicken Alfredo Lasagna recipe, this crockpot dinner filled my house with mouthwatering aromas and tasted just as yummy! It pairs well with Latin-themed salads,  brown rice or even on a served on a sandwich bun. Enjoy!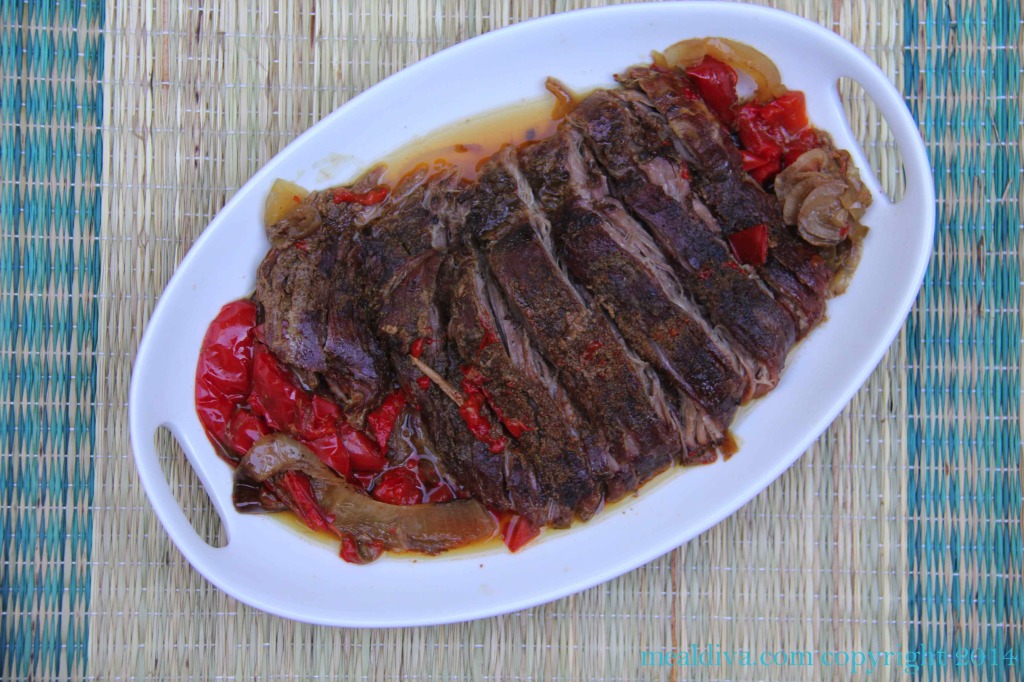 Zesty Flank Steak
Ingredients:
1 1/2 pound flank steak
1 teaspoon chili powder
1 teaspoon cumin
1 teaspoon garlic powder
1/4 teaspoon salt
1 yellow onion, sliced
2 red bell pepper, cut in strips
Brown rice for serving
Directions:
Combine spices and rub into flank steak. Set aside.
In crockpot, combine onion, bell peppers and meat.
Cover and cook on low for 8-10 hours or on high 4-5 hours.
Remove meat to a cutting board and slice. Serve over hot brown rice if desired.